Why Australian pet brand Dog by Dr Lisa is entering the U.S. market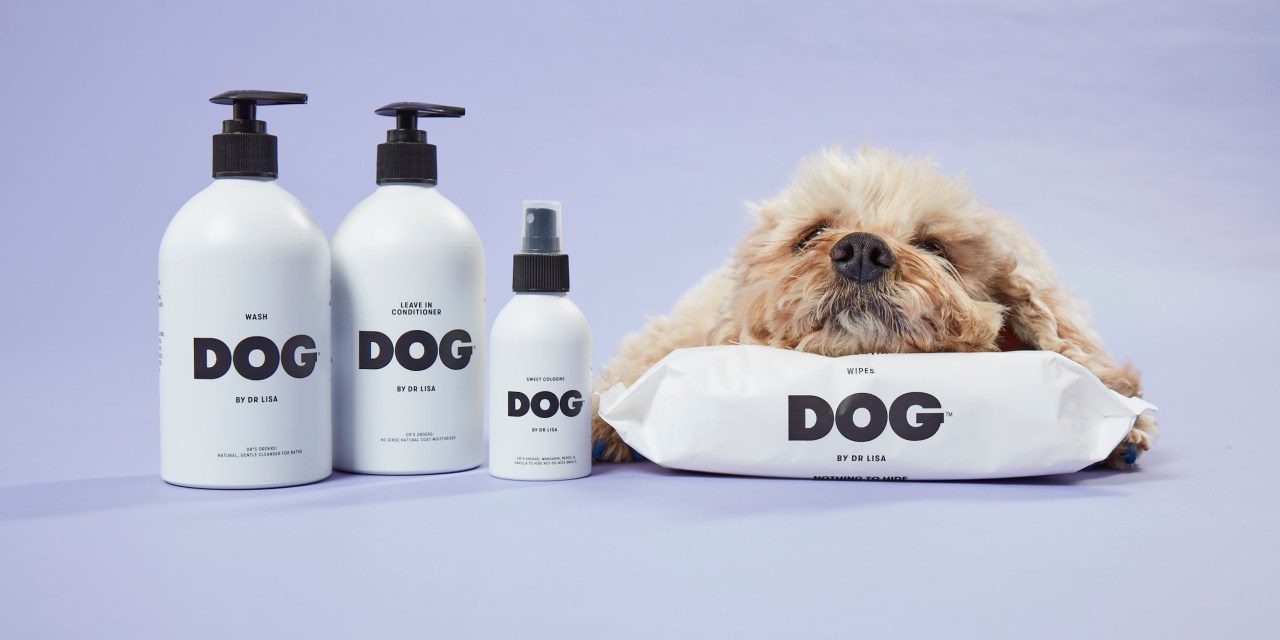 Dog by Dr Lisa
A little over three years after planting its roots in Australia, pet skincare brand Dog by Dr Lisa is making its way to the U.S.
Dog by Dr Lisa — a brand that sells pet care products like leave-in conditioner, cologne and wipes — is expanding its operations to the U.S. in February. The company's products will be available for purchase on its website, Amazon and slightly over a dozen small retailers across the country. Apart from Australia and the U.S., the brand is also available in the U.K. and New Zealand.
More retailers based overseas are hoping to win the favor of American consumers. The market size and spending power of American shoppers are tempting for several brands hoping to scale their business. For Dog by Dr Lisa, the sheer size of the pet market and the desire to become a global brand were some of the factors that attracted the brand to the country. Pet owners in the U.S. alone spent a whopping $123.6 billion in 2021, a 19% rise from 2020, according to the American Pet Products Association.
"It's a natural progression. We've really proven ourselves over here over the last three years," said Dog by Dr Lisa Founder and CEO Lisa Chimes, a celebrity veterinarian with over 16 years of skin and coat care expertise. "The person that buys our products is the type of person who values their pet as a member of their family so that type of pet owner can exist globally."
Since 2008, Chimes hosted Australian TV shows like Bondi Vet and Dr. Lisa to the Rescue. Chimes launched the company in 2019 after finding a gap in the skincare market for dogs. To date, the company has raised 3.25 million Australian dollars in funding and closed 2022 with a 124% revenue growth compared to 2021. 
Dog by Dr Lisa currently has around 80 SKUs in total, but it will have 31 of its existing SKUs available to U.S. shoppers to start. Though e-commerce is the brand dominant channel, it will also be available in small retailers in the U.S., including Murphy & Co in Illinois, Top Notch & Cloth in New Jersey and Stonegate Gardens in Massachusetts. Dog by Dr Lisa is also going with an omnichannel approach in the U.S. by making itself available on Amazon and choosing to start with independent boutiques, as they are more often the places where people buy gifts. Its products are also used in veterinary hospitals for in-patient care in Australia.
"I do all the product development myself, so every product that you see in the Dog by Dr. Lisa [assortment] has my experience behind it in a clinical setting and as a pet owner," Chimes said. "For me, it's about creating this brand where you know that you can trust all of the products to provide a solution for your pets."
Chimes said the brand wanted to start with a smaller SKU count in the U.S. to "test the waters," and these are products that the company believes fit well with the needs of American shoppers. Although it is not in any large retailers yet, Chimes said she hopes the brand will "get to that point." Additionally, Chimes said that she plans to maintain the brand messaging in the U.S. because the type of pet owners it is targeting — ones that treat their pets like family members — can exist globally.
Even outside of the pet market, retailers of varying categories seem eager to grow their business in the States. For example, Irish fashion retailer Primark doubled its U.S. footprint in 2022. Japanese-inspired dollar store Miniso grew its store count in the U.S., citing the rise of value-seeking U.S. shoppers.
However, when entering the market, retailers must keep in mind that U.S. shoppers are very diverse and shopping behaviors can vary based on geographic location, said Melissa Minkow, director of retail strategy at digital consultancy firm CI&T. 
"You can't even assume that two states in the Northeast or within the South, have the same culture, have the same consumer behaviors," Minkow said. "There's a lot of nuances there. It definitely exists in other countries, but I don't think it exists at the level that it does in the US just because it's big."
Americans' love for their pets, however, could be a unifying trait.
Pet products are in high demand in the U.S., even during a time when consumers are hit with inflation. A 2021-2022 survey from the American Pet Products Association found that 70% of U.S. households have a pet. Brands in the U.S. often go to great lengths, like writing handwritten notes and avoiding subscription price hikes, to win the loyalty of pet parents.  
"When we think about the pet segment of the market there's a very healthy ecosystem of categories all revolving around pets," said Dan McCarthy, assistant professor at Emory University's Business School. "It's relatively mature in that way, which could make it a more attractive target for foreign brands."
To continue growing its recognition in U.S. households, Chimes said the company plans to push ads on different channels like Facebook as well as grow its YouTube channel.
"I want people to see the brand and just recognize it," Chimes said. "We've really paid a lot of attention to our branding to make sure that it pops."