Q&A
// August 29, 2022 ■ 5 min read
'You'll be paying the same price 10 years from now': Inside Bark's pricing strategy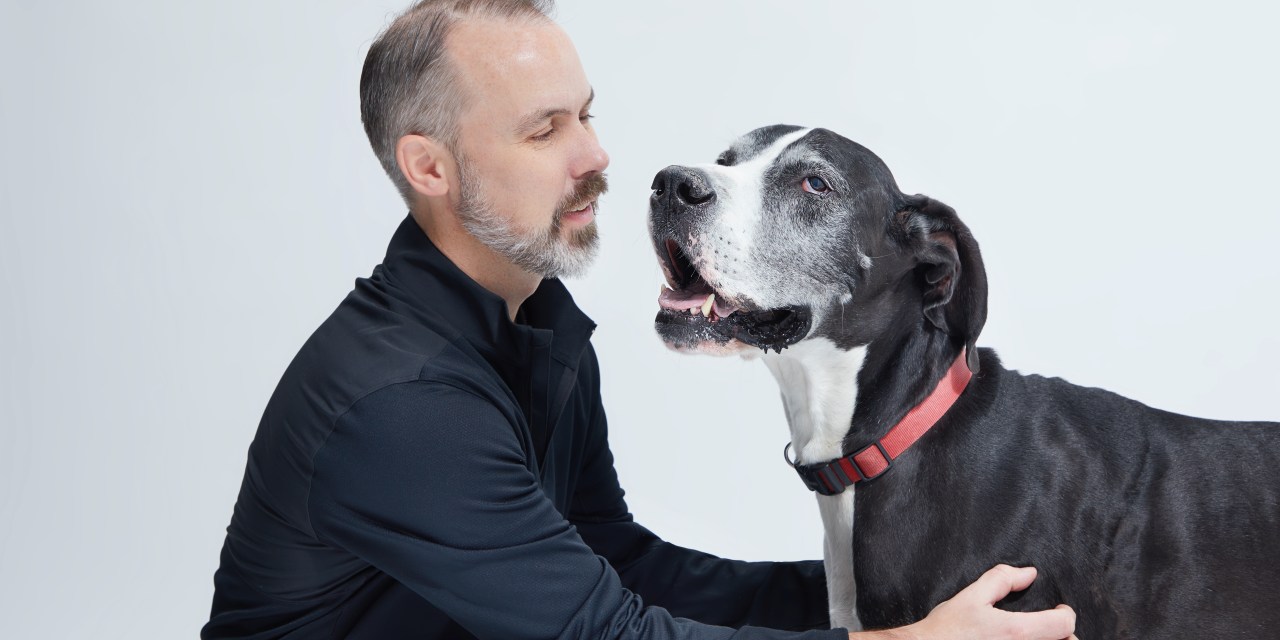 Bark
Amid inflation, pet brand Bark is responding to rising costs the same way it had for years: by keeping prices the same for current subscribers. 
The company said it has raised prices for new customers "consistently" over the last 10 years. But for its existing customer base, the price they pay from when they first sign up to the day they potentially stop using Bark will stay the same as long as they maintain their subscription. However, the company recently began using this pricing strategy as a marketing tactic, sending an email to customers reiterating that it would not be raising prices for active subscribers.
"I want to be clear — as an active BARK subscriber, we will not raise the price you're paying for your BarkBox subscription for as long as you're active," Bark CEO and co-founder Matt Meeker wrote in an email to customers. "Not now, not ever."
People subscribed to BarkBox can essentially guarantee the price of their pet's goods as long as they maintain active. The challenge for Bark will be to maintain that promise in its quest to turn a profit. Bark reported a net loss of $15.4 million in the first quarter compared to a net loss of $24.8 million last year. The company currently has more than 2.3 million active subscribers, a 96% customer satisfaction rating and revenue of $131.2 million in the first quarter, representing a 12% year-over-year increase. 
When the company first launched, people could get a BarkBox subscription for as little as $17 per month. Now, the cost of a Classic BarkBox subscription has increased to $35 for a one-month plan, $26 per month for a six-month plan and $23 per month for a 12-month plan. The company's classic assortment comes with two toys, two treats and a chew each month, which customers can tailor after receiving their first box.
In order to offset some of the rising costs, Bark has optimized its inventory planning as well as renegotiated its contracts with its manufacturing and shipping partners to acquire better rates. According to Meeker, these moves are meant to improve the company's margins.
However, in order to make the economics work, the company is continuously making changes to pricing for new customers. The pet company began charging new customers $4.99 for shipping in March. However, Bark began giving customers the option to remove the shipping cost in May if they added a beef topper or Bark Bright dental chews for $9 a month. 
Meeker spoke to Modern Retail about the company's decision to maintain prices for active subscribers and inflation's impact on the pet industry. This interview has been edited for length and clarity.
What inspired Bark to keep the same prices for active subscribers?
It's something we've always done from the very beginning, and so it's going to be an 11-year tradition here.
Whatever price you come in on today, is the price that you will pay until the relationship is broken or over. So if that relationship lasts 10 years, then you'll be paying the same price 10 years from now as you did today.
The goal is just to be customer-friendly and treat the customer and the dog the way that we would hope we're treated, that when they show us years of loyalty and commitment that they get the same in response [from] us.
We've raised prices for new customers pretty consistently throughout the 10 years. And so today, I know that there are customers who pay $17 a month for a BarkBox. Now there aren't many, but there is a handful, and I think they deserve it for sticking with us for 10 years.
With the rising cost of operating a business, how are you able to offset that?
We've gained a lot more awareness and millions of more customers for BarkBox overall are paying more than that $17. So having a dozen people paying $17 doesn't really break the bank. 
The other thing that comes with scale is we've been able to drive down our prices from where we started. So even though a customer is only paying $17, our cost of goods for serving that customer is still less than that, just due to the scale we've been able to achieve.
As more customers become aware and the subscriber base grows, we'll get those economies of scale and bring those unit costs down and be able to have a very healthy business on the back of that.
What are some of the prevalent behaviors you've observed from your customers during this period of high inflation? What are you hearing from your retail partners like Target and Walmart?
[Subscribers were] definitely pausing the subscription.
What we're hearing from [Target and Walmart] is the same number of customers are coming through the doors as there were a year ago. [If] the customer is still coming in with $100 to spend, they're just spending $100 and getting a little bit less for it because their prices have gone up.
We really saw it on the retention side. What's really fascinating is we've all seen the gas price charts where it kind of ran its way up to about $5 per gallon in mid-June… and as gas prices have eased, our retention has gone way up. [Compared] to when it was spiking up to a tie, it was really under pressure so there's definitely some correlation there.
I wanted to touch on the pet category in general, in what ways do you think the pet category has been impacted by inflation?
We've seen it over probably three decades to be a category that's relatively recession-proof. It's grown through every recession we've had for decades. And I believe we'll see the same dynamic here that we'll see spending continue to increase as all of us crazy people who are obsessed with our dogs tend to make sure they're taken care of even ahead of our own needs.
What we've seen though, is a real supply shortage and a crunch on the cost of goods side especially with food. So [we're] seeing pet food in the category having even greater price increases.
The more discretionary items are getting cut out a little bit by the customer, but if history is any guide to it, I would guess that they're penalizing themselves before their dogs.