Why online jeweler James Allen is leveraging ChatGPT to assist shoppers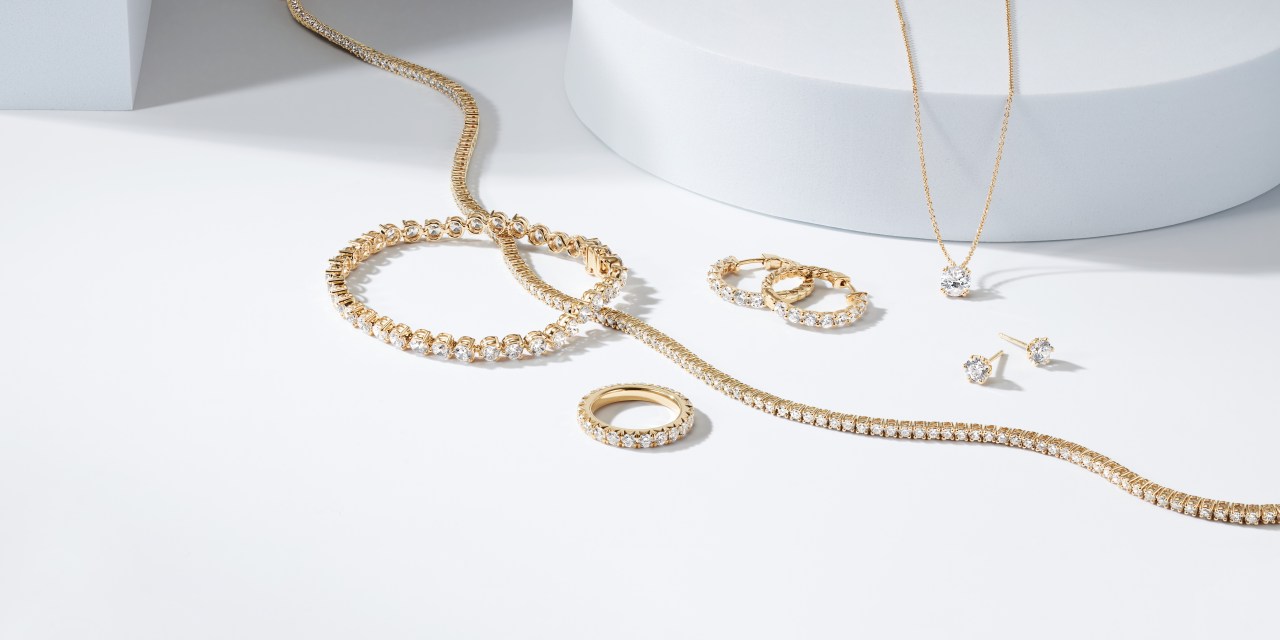 James Allen
Online jeweler James Allen is using ChatGPT to help customers sift through over 200,000 diamonds on its site.
In July, James Allen launched a ChatGPT plugin to make engagement ring shopping easier. The tool, which is available via ChatGPT's website and has been marketed to customers via a variety of channels, considers some of the user's design preferences, budget and current trends, among other elements, before giving out three recommendations. The plugin will only generate links and images for users with ChatGPT Plus paid accounts.
For retailers with a vast amount of SKUs, ChatGPT's advanced search capabilities can be particularly useful to surface relevant products. Engagement ring shopping can be challenging because of budget considerations as well as the vast amount of setting designs and diamond or gemstone specs. James Allen alone has a total of over 200,000 lab and mined diamonds and 100 customizable base settings.
"The goal here was [for ChatGPT] to kind of serve as a guide," said Shannon Delany-Ron, chief marketing officer of JamesAllen.com. "There's a lot to navigate on the website and certainly a lot to navigate in the world of diamonds and engagement rings and this is narrowing that down for you."
Founded in 2006, James Allen is an online diamond and bridal jeweler with one retail location in Washington, D.C. and one appointment-only showroom in New York. Signet Jewelers, the parent company of Kay Jewelers and Zales, acquired James Allen's parent company R2Net for $328 million in an all-cash deal. The company declined to share specific revenue figures but said that James Allen and Blue Nile are responsible for 7% of Signet's consolidated sales in the fiscal year 2023. Signet's total sales for fiscal year 2023 were $7.8 billion.
Over the last few years, James Allen said it has been working to improve its tech capabilities. For example, the company introduced The Ring Studio, which lets shoppers design their engagement ring online. James Allen also introduced its Real-Time Diamond Inspection, which allows customers to instantly look through its assortment of loose diamonds with a jewelry expert online.
On ChatGPT, users are asked questions about their budget, what metal they want and the diamond shape they're looking for. After inputting their preferences, ChatGPT will then suggest three products including the prices, images and links. Apart from engagement rings, customers can also use this tool to search for gifts or other jewelry products.
Delany-Ron said the company was motivated to look into ChatGPT's use cases because of its president's optimism about the technology. The company said that it sees this tool as an addition to its existing customer service features as opposed to replacing them completely. While ChatGPT's advance search capabilities are mainly what drew in James Allen, the company also hopes that the tool would help them attract new customers.
"We would obviously love to expose the brand to a new audience, people that are using ChatGPT, that maybe have not heard of James Allen or have not considered us for their purchase and become aware of us through that technology," Delany-Ron said. "The other piece of it is empowering those who are already aware of us and already browsing our website to help them make that decision and to fill in any kind of needs or gaps that existed as they were trying to make up their mind."
At the moment, the plugin can only be found by searching ChatGPT's plugin array and installing it. When asked about whether it plans to add a similar service on its site, the company said it is focusing on the ChatGPT Plugin for now but will keep evaluating new technology. James Allen said it informed shoppers about the new tool through emails, social media and blog posts on James Allen's website.
James Allen joins the list of retailers that are incorporating ChatGPT into their business. Online secondhand marketplace Mercari released Merchat AI, a shopping assistant tool, back in April to recommend products to shoppers. German e-commerce giant Zalando, on the other hand, gives shoppers product options based on fashion terminology or questions they ask.
The optimism around ChatGPT makes sense, said Melissa Minkow, director of retail strategy at digital consultancy firm CI&T. Unlike other customer service chatbots, ChatGPT has a much more extensive knowledge base and a higher level of accuracy. ChatGPT is also available 24/7, while a human customer service line might not be.
"Human knowledge is not as endless as a piece of technology," Minkow said. "ChatGPT is like a literal Encyclopedia of all of a brand's inventory, whereas a human simply can't memorize every single item that's possible for sale."
However, she said, it's still unclear whether people are willing to use ChatGPT for shopping purposes or pay for a premium account to access these shopping features. ChatGPT Plus costs $20/month.
In addition to ChatGPT, the jeweler has also been experimenting with AI through marketing. James Allen used AI to generate its summer campaign images. The images show AI-generated models wearing some of the company's jewelry.
"What we've learned over the past few years from Covid and post-Covid is really trying to stay on our feet and remain agile," Delany-Ron said. "We are always keeping an eye on what's going on in the market."