'We made like 4 sales': Walmart is investing in its third-party marketplace, but sellers are seeing mixed results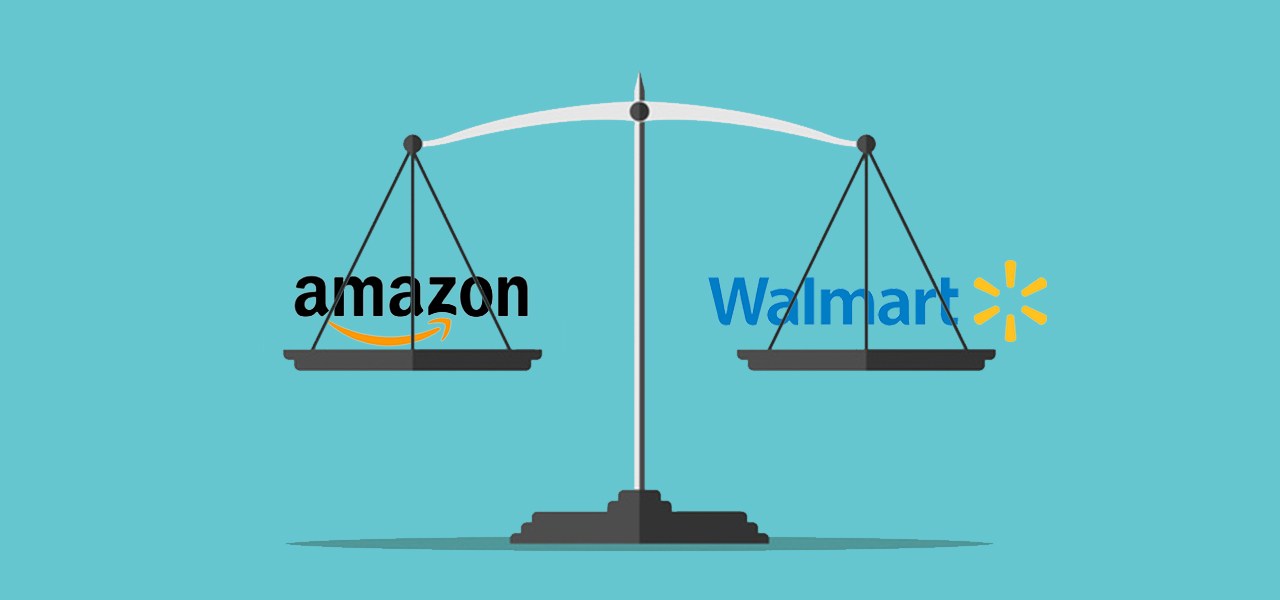 Ivy Liu
Walmart has been aggressively growing its third-party marketplace over the past year, but the retailer still struggles to provide its sellers with a consistent experience.
Walmart first launched its third-party marketplace in 2009, but over the past year, the retail giant has experimented with a variety of tactics and promotions to recruit new merchants. Just last month, the company said new Walmart Fulfillment Services (WFS) sellers who sign up and inbound at least one item between February 21 and April 30 can receive free storage and 10% off fulfillment for the first 90 days. In March 2021, the company announced it would open its marketplace for international merchants to sell products, and a month before that, Walmart waived sales commission fees for 30 days if sellers joined within a certain timeframe. 
"What I believe I've seen over the last six months to a year is definitely them taking their hardest stab or their most aggressive push at trying to gain some market share," said Ryan Craver, CEO of Commerce Canal. "It's the fastest way to extend the catalog of products that they're offering to their customer base."
While other retailers — like Kroger and even Lands' End — have attempted to launch their own third-party marketplaces, Walmart is one of the most formidable competitors to Amazon, Craver said. That's in part thanks to the fact that Walmart also has its own fulfillment service for marketplace sellers, which it launched in 2020 in an attempt to compete with Amazon's Fulfilled by Amazon service. Walmart CFO Brett Biggs, said during a call to investors and analysts last month that growing the company's third-party marketplace "have been a priority over the past couple of years as we've invested to expand fulfillment capacity, introduce new services for sellers and double the number of items available for customers," Biggs said that Walmart expects it will "have over 200 million items in our e-commerce assortment by the end of the year."
Walmart's initiatives in the space signal its attempts to make its marketplace a sizable portion of its business. By offering these promotions, experts say Walmart wants to grow its roster of merchants. However, merchants interviewed by Modern Retail have had varying experiences on the platform.
In a statement to Modern Retail, a Walmart spokesperson said that: "We have some of the best sellers in the world on our Marketplace and we're moving fast to build out a seamless seller experience. While we have work to do, we are grateful for their collaboration and feedback as we improve and scale our support capabilities. Our goal is to make Walmart the preferred marketplace for sellers and we're doing that by focusing on our shared success."
The retail giant doesn't disclose the number of merchants it has on the platform but Marketplace Pulse estimates that Walmart has 137,699 sellers as of March compared to 82,998 around the same time last year.
Calloway Cook, president of Illuminate Labs, which sells herbal supplements, said the company joined Walmart's marketplace in May 2020 hoping to drive sales and reach more customers. However, he said Illuminate Labs ran into several issues, including not receiving any notifications for orders and receiving templated responses from Walmart's support team.
"I literally think we made like four sales on Walmart," Cook said. "Their platform was extremely frustrating to us. They're a big company, I'm sure they'll be improving it." Accessing human support teams is also an issue that has long plagued Amazon sellers. If their accounts get suspended, some have trouble getting an explanation.  
After being on the platform for a little over a year, Cook said Illuminate Labs pulled its listings off of Walmart's marketplace. Cook said the company still has products on Amazon, which at one point was the source of half its revenue, but now over 90% of its revenue comes from Illuminate Labs' website.
"We're not spending any money on these platforms anymore," he said. "We just want to only invest in our own channels."
Joining Walmart's marketplace was a different story for Marie Davis, founder and CEO of Ria's Beauty Collection. Her skincare and hair care products have been on the platform since September 2020 after exiting physical retail due to the pandemic. Since joining Walmart's third-party marketplace last fall, Davis said that Ria's total sales have increased 50%. 
"It has been a positive for us in reference to sales, customers, exposure, flexibility and eliminating travel," she said. Her products are also found on Amazon and Etsy, but said she prefers Walmart over other marketplace platforms. "I just get more business and customers through Walmart," Davis said.
Stuart Clay, associate director of marketplace strategic services at Tinuiti, said sellers see Walmart's size and scale as an advantage to join its marketplace. Some sellers also join the platform in hopes that it would be a pathway to sell products in stores, he said.  
A lot of sellers believe "if you integrate with Walmart and you do great via the marketplace, that will then lead you to a brick and mortar relationship," he said. "That's kind of the light at the end of the tunnel that a lot of these sellers want to aim for." Clay declined to name any third-party marketplace sellers that have successfully entered Walmart's physical locations but said it has happened. 
When it comes to resolving tech issues, Clay said that sellers have different accounts. Some are able to quickly resolve their issues, while others just don't hear back. Additionally, a common complaint among sellers is the lack of human support, he said. 
"There's not a lot of guidance or handholding from like a Walmart rep or anything like that," he said. "I tend to see those resources saved for the higher enterprise level objects." 
Walmart, it seems, has also been trying to get more sellers to use their fulfillment centers, experts said. However, this remains a problem for some sellers who might not be able to afford the cost. 
Despite Walmart's recent fulfillment incentive for sellers, Kirsten Field, owner of Kids Crafts, said she opted not to use Walmart's fulfillment center because, at this point of her business, the fees were too high. She also said that her company doesn't use Fulfilled by Amazon for the same reason. "It just didn't make sense until we start to get bigger," Field said.  
During the company's third-quarter earnings call, Walmart's Biggs said that WFS fulfills one-fourth of marketplace sales. Still, that pales in comparison to Fulfillment by Amazon, the company's storage and fulfillment service, which handles 75% of marketplace sales on the site, according to recent data from Marketplace Pulse. "I really think they're trying to draft up solutions for that problem and get more of the items into Walmart fulfillment services," Tinuiti's Clay said.