'This is not pandemic boredom': Retailers are increasingly launching their own third-party marketplaces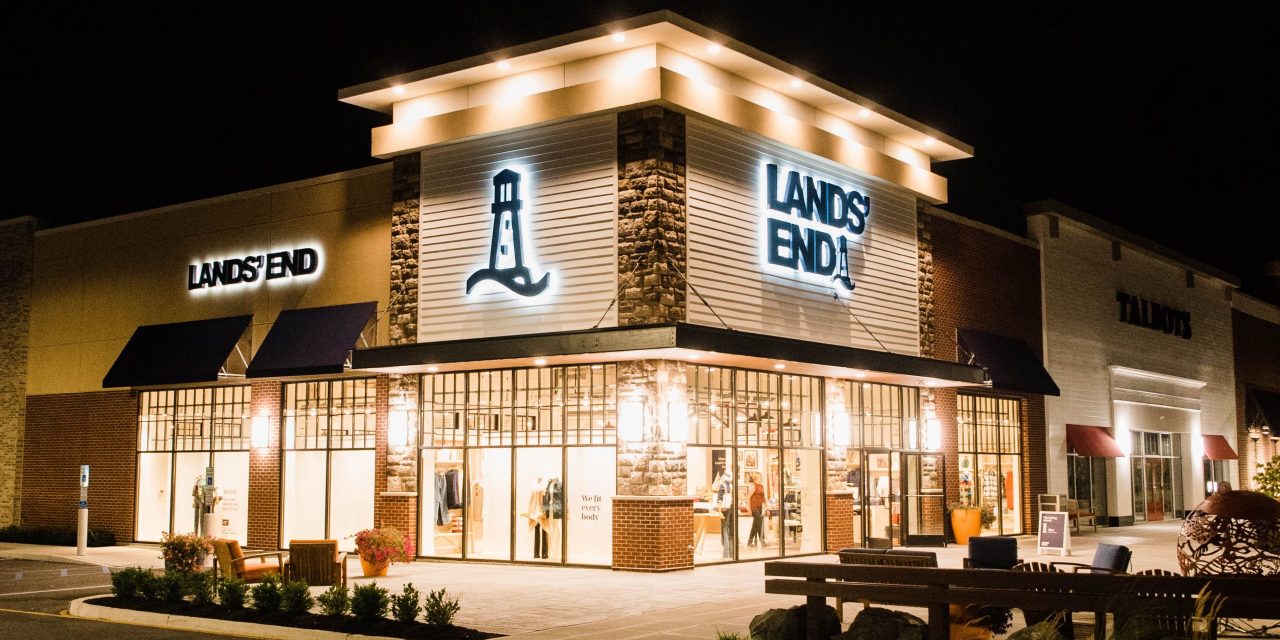 via Lands' End PR
Traditional retailers and retail brands are increasingly building out third-party marketplaces.
In the past month, Canadian department store chain Hudson's Bay, clothing brand Lands' End and grocery wholesaler United Natural Foods have all come out with new channels on their websites to allow select third-party brands to sell products directly to their consumers.
In doing so, they're joining the ranks of retail and grocery brands like Urban Outfitters, Kroger, Ahold Delhaize and Anthropologie — all of which have come out with marketplaces for third-party sellers in the last few years. They are also part of a much larger marketplace boom, which extends far beyond the retail space and has found proponents in companies like Google, Facebook, TikTok and Yahoo.
Some of these marketplaces, as in the case of Google and Kroger, seem partly designed to strengthen each company's core ads business, given the increased conversion rates that ads see when they are closer to the point of purchase. But the omnipresence of marketplaces suggests that the third-party model first perfected by Amazon is sweeping retail. As e-commerce competition intensifies, a growing number of retail brands are trying to stay competitive by adding more and more to their selection.
"This is not just because of pandemic boredom," said Sarah Rasmusen, chief customer officer at Lands' End, who is leading the launch of the company's marketplace.
After first testing it last summer, Lands' End officially opened its marketplace at the end of March. Its early set of sellers includes doormat vendor Bungalow Flooring and pet brand Carolina Pet Company. Rasmusen said Lands' End is looking to use its marketplace to expand into a few select categories, including home goods and footwear, but there's a limit to where the company will go — "we're probably not going to be in the junior's prom dress business," she said.
On the Lands' End site, third-party products sit alongside Lands' End's own selection, although customers can filter by brand in search results. For now, the marketplace is very small: at launch, only 24 sellers were enrolled. "What I would say is that our targets for our first full year are aggressive," she said, adding that she expected the number of sellers would be "approaching 100" by the end of the year.
Rasmusen said Lands' End will work with brands of any size, but the company has a few requirements for its sellers, including that they have dropship capabilities to reach customers. The pitch to sellers, she said, is access to the Lands' End website, which she described as high-converting because of customer loyalty.
Rasmusen said she is also looking into integrating third-party sellers into other aspects of Lands' End marketing — including offering slots in the company's catalogs or in product inserts. She didn't rule out the possibility that a third-party product that gains traction on the Lands' End site might eventually appear in a physical Lands' End store, too; "I don't think it's wrong to think that this could turn into a wholesale blend," she said.
Lands' End launched its marketplace on its own — but other retailers have partnered with a company called Mirakl, which functions a bit like a Shopify for marketplaces. Mirakl's tech stack is the same across all of its clients. A seller who signs up with Mirakl to sell on Hudson's Bay, for instance, can use that same user information to sell on J. Crew's marketplace. (Mirakl says it has launched 300+ marketplaces, which include Verishop, J. Crew and Urban Outfitters.) Mirakl charges an upfront fee for its partners, as well as a monthly commission.
According to Adrien Nussenbaum, Mirakl's CEO, part of the appeal of a marketplace is that it helps retailers stay competitive with a behemoth like Amazon. "Amazon is beating [retailers] because they have more stuff. People find everything they need," he said. By building out a larger selection of products through third-party sellers, he argued they can make their own websites destinations unto themselves.
That doesn't mean these retailers should become Amazon, exactly. For every "sub, sub category," as Nussenbaum called it, that a retailer sells — barware, for example — the sweet spot for a marketplace is to have "between 20 and 50 sellers," he said. Multiplied out across all categories, that puts the ideal number of sellers in the thousands or tens of thousands, depending on the size of the company.
When asked about a marketplace that showcases 100 sellers, he said, "100 is a learning phase, so even if you are super highly curated, the right number is way above that." That's because, he believes, a marketplace with so few sellers doesn't have enough volume to drive significant revenue numbers.
Nussenbaum pointed to department stores, which work with thousands of manufacturing partners and brands to stock products in their physical shops. "If you have tens of thousands of vendors in a physical space constraint environment, online the right number over time should be in that same range," he said.
There are reasons to be skeptical of the marketplace boom. While most of the high-profile marketplaces have only launched in the last few years, making it still too early to assess the track record of the ecosystem as a whole, some projects have already been placed on hold. Albertsons Marketplace, which first debuted in 2018 and offered 40,000 natural and organic products — has quietly been shuttered, though Albertsons did not clarify why to Modern Retail.
Marketplaces also introduce a host of new issues, especially on the customer service end. While Lands' End, for instance, asks that its sellers have their own customer service capabilities, Rasmusen said Lands' End handles the initial customer inquiries about third-party products. "Our customer care associates know the Lands' End product catalog backward and forward," she said — but adding more and more third-party products could create complications quickly.
Other concerns revolve around maintaining a strong image. Mirakl's clients have often wanted to broaden out into new niches. Nussenbaum mentioned a fashion retailer that, like Lands' End, was interested in expanding into home goods.
Such shifts might threaten to dilute the brand of the original retailer, though Nussenbaum said that these new product categories are rarely so dramatic. In his experience, "if you're a streetwear fashion retailer, you're not going to sell washer dryers," he said.