Earnings
// October 27, 2022 ■ 3 min read
Boot Barn says its store expansion strategy is paying off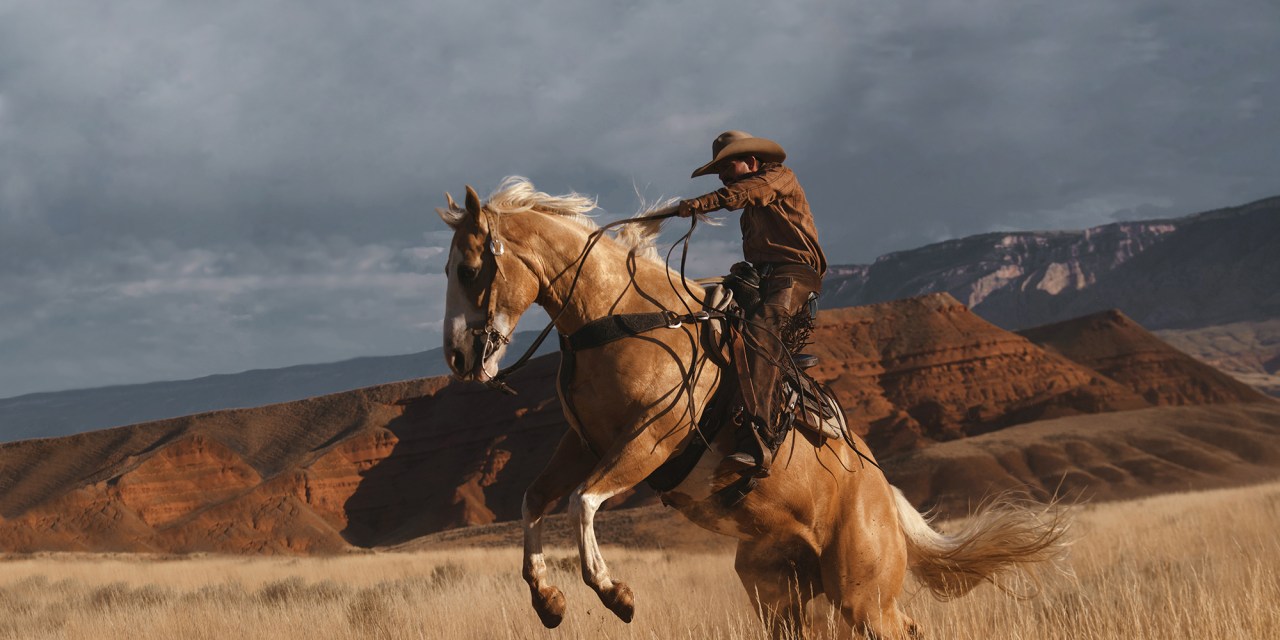 Boot Barn says it propelled sales forward thanks to store expansion — even as digital channels face headwinds.
On Wednesday, the western and work-wear apparel retailer announced it opened 10 stores during the second quarter of its 2023 fiscal year — including expansion into New Jersey and Delaware — bringing its total number of locations to 321. The company will next focus on "new markets" in New York, Connecticut and Maryland, CEO and President Jim Conroy said on Wednesday's earnings call. Meanwhile, the company saw some declines in its digital business, which it attributed to growing competition and Amazon issues.
Boot Barn, founded in 1978, has seen tremendous growth in recent years. Its sales for the 2022 fiscal year blazed past the $1 billion mark for the first time. In May, Conroy revised the company's long-term target store count from 500 to 900 and doubled Boot Barn's estimated market from $20 billion to $40 billion.
For its latest quarter ending September 24, Boot Barn's net sales increased 12.4% year-over-year to reach $351.5 million. Its net income was $32.1 million, compared to $37.9 million at this time a year ago. Conroy attributed Boot Barn's "top-line performance" to "new store expansion and positive retail store same store sales growth."
Conroy also said the company has benefitted from selling its items full price. Boot Barn has $641 million in inventory but — unlike other apparel retailers — has not made discounts a big part of its strategy. "We expect to maintain a full price selling philosophy and do not anticipate a material change in promotions or markdowns going forward," Conroy said.
Still, Boot Barn revised its outlook once again for the fiscal year ending April 1, 2023. The company now expects total sales to be between $1.65 billion and $1.67 billion. In July, it said it expected total sales to reach $1.68 billion to $1.70 billion, down from its original guidance of $1.74 billion. 
Matthew Jacob, senior analyst at M Science, told Modern Retail this was "not a surprise, as we saw trends slowing in September and further in October." Boot Barn also benefitted from stimulus payments early on in the pandemic, he said, and is now "coming back down to earth."
Still, Jacob said, "we are seeing some positives" for Boot Barn when it comes to the diversity of its merchandise. In addition to its well-known western boots, Boot Barn now offers a wide portfolio of footwear, accessories and apparel for men, women and children, as well as home goods such as bedding, curtains, pillows and dog beds.
Boot Barn also sells items from a growing number of outside brands, including Carhartt, Levi's, Johnny Was, Pendleton, 7 For All Mankind, Under Armour, Reebok and UGG. And, it has seen success from its exclusive brands. In the earnings call, Conroy said the company expects to "grow exclusive brand penetration to 31.8%" for the full fiscal year.
Besides its physical stores, Boot Barn operates its own e-commerce channel, in addition to two others: Sheplers and Country Outfitter. E-commerce same-store sales declined 7% this quarter, Conroy said, due to mostly two factors: "A sharp decline in sales on Amazon Marketplace" and knock-on effects from this time 12 months ago.
"Last year, we made considerable gains because we had a strong online inventory position while many competitors and branded sites were low in stock," he said. "Now, as competitors are back in stock, we have given back some of the gains made over the past year." Still, he said, Boot Barn's e-commerce business is up 55% on a three-year basis.
New DTC workwear brands have popped up to challenge Boot Barn's share of the market. In April, Brunt hired an Under Armour veteran as its new president. Tecovas, an Austin-based startup that sells cowboy boots, also recently brought on new leadership while hoping for a massive year of growth.