Retailers update their return policies as profitability takes a hit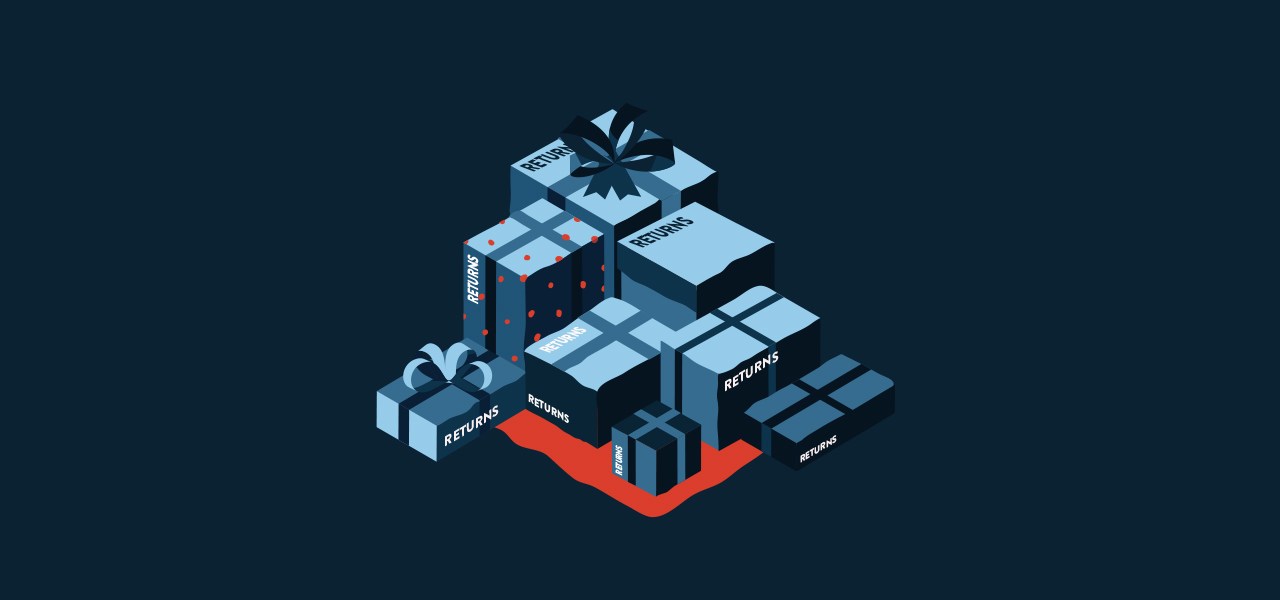 As profitability shrinks and inventory levels go up, some retailers are enacting policies to make less room for returns.
Bath & Body Works recently announced that customers would be limited to $250 in non-receipted returns or exchanges within a period of 90 days in some U.S. stores, effective September 14. Zara announced in May that it would be charging U.K. shoppers £1.95 — or about $2.31 — which will be taken out of their refunds if they return purchases to drop-off points. 
Free or limitless returns come at a high cost for retailers, especially with elevated expenses as well as fewer shelf and warehouse space. Retailers have recently revealed that they had too much inventory due to shifting customer demand, causing them to put more items on discount or rely on liquidators. To prevent merchandise from piling up, retailers are making adjustments to their policies or finding ways to discourage returns from happening to begin with. 
Online fashion retailer Boohoo recently began charging consumers £1.99 per parcel, which will be taken out of their refunds. The British retailer already charges for returns in some international markets. The changes to its returns policy came after its sales dipped 8% in the first quarter, partially due to higher returns.
Other retailers appear to be silently changing their returns policies. Tweets dating back to 2018 show that Gap allowed customers to return merchandise within 45 days. But in June, a handful of tweets from Gap shoppers claimed that the policy was changed to 30 days without notice. In its recent earnings, Gap had a net loss of $162 million from a net income of $166 million the previous year. Gap did not immediately respond to questions about the changes it made to its return policy. 
Returns have made a big dent in retailers' bottom line, said Pete Madden, director in the retail practice at consulting firm AlixPartners. Consumers are expected to return about $761 billion in merchandise sold in 2021, according to the National Retail Federation. The total rate of return in 2021, 16.6%, jumped from 10.6% the previous year, per the NRF's report. 
"You're reversing a sale, which means you're reversing not only the top line but also the margin that was associated with it," he said. "You're absorbing the costs not only for the original absorbed cost of getting it ready but now you have to do all the backside processing."
Bath & Body Works was previously known to have a fairly generous return policy. Customers were allowed to return "anything, anytime for any reason" with a 100% guarantee. In recent months, a TikTok video of a customer exchanging "old" Bath & Body Works for new items has been circulating, garnering over 400,000 likes on the platform. "Changes to the policy come after listening to feedback from Bath & Body Works associates and customers," the company told Retail Dive.
Zara, meanwhile, is charging customers who return to drop-off points — designated areas shoppers can search and choose that are not its own stores. Zara's parent company Inditex, which typically holds a low stock and frequently updates its assortment, has been ramping up its stocks of merchandise in a bid to avoid supply chain snarls. The company's inventory levels rose 27% year-over-year in the first quarter to 3.5 billion euros or $3.5 billion. 
While Inditex executives said they feel comfortable with the inventory levels, retailers that have been aggressively stocking up merchandise to avoid out-of-stocks have had trouble selling their products. For instance, Target said in its May earnings report it is carrying too many bulky products such as furniture and television and will be rolling out discounts to free up space. Walmart, on the other hand, said in its recent earnings that it has marked down its apparel products after mispredicting demand. 
Products returned to Zara stores in the U.K. are still free of charge, which Brad Jashinsky, director analyst at Gartner said could give shoppers the opportunity to make a purchase in stores. "Not only does it streamline the cost of that return but it also gives the brand another opportunity to get the customer to shop," he said.
For some items, Jashinsky said, retailers would rather let the customer keep unwanted products for free instead of dealing with the logistics of the return. However, he said these protocols often aren't written in the policy to prevent fraud. Target and Walmart have reportedly issued refunds and told customers to keep the unwanted items in the past. 
Preventing returns
One way retailers are trying to mitigate returns is by preventing them from happening to begin with. Since the pandemic began, many retailers have invested in tech capabilities like virtual reality and virtual fitting rooms to help give online shoppers an idea of what the item might look like in person.
Gap, in August, announced that it has acquired e-commerce startup Drapr, which has the ability to let customers virtually create 3D avatars and try on clothing virtually. A year after it acquired virtual fitting room platform Zeekit, Walmart officially introduced the technology to its shoppers, which would give customers an idea of what clothes would look like on them by picking a model that best represents their body features.
Brands like Gucci and American American Eagle, on the other hand, have utilized Snapchat for its augmented reality capabilities. Snap co-founder and CEO Evan Spiegel have previously expressed optimism about AR's potential to lower the likelihood of returns.
Jashinsky said retailers are likely to continue investments in technology that gives customers a better picture of a product prior to purchase. Though there have been discussions about retailers amending their policies, he said retailers see plenty of benefits in making returns easy. "Consumers overall really appreciate the ability to be able to easily return," he said.