How Basic.Space is trying to attract artists and luxury brands with drops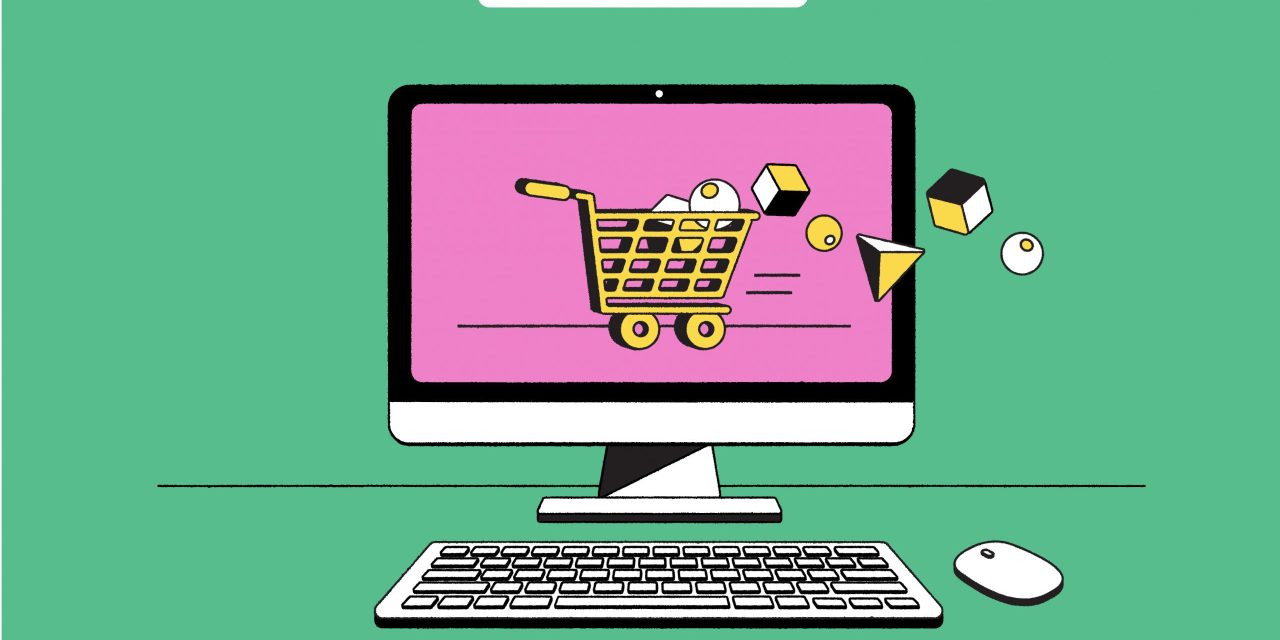 Social commerce marketplace Basic.Space was founded on exclusivity: it launched as an invite-only platform for artists, creators and brands in 2018, attracting celebrities such as Naomi Osaka. Now, as it experiments with product drops, it's also taking an exclusive approach.
On Wednesday, Basic.Space launched its Select Day event, a series of one-of-a-kind product drops from a variety of creators tied to online "experiences," said Jesse Lee, Basic.Space's CEO and founder. On Select Day, eight Basic.Space sellers created unique digital experiences to coincide with product drops, with Basic.Space loyalty program members getting access to the first series of drops.
Digital product drops have become the marketing strategy du jour for brands, retailers and marketplaces to drum up buzz, embraced by companies ranging from cookie startups to jewelry brands. However, that also means it takes more than a unique product in order for drops to stand out. Basic.Space's approach is to host drops in concert with opportunities for artists and luxury brands to show off the craftsmanship behind their product, in the hopes that that gets them on board with the drop model.
Basic.Space currently has 243 invite-only sellers ranging from Off-White CEO and Louis Vuitton creative director Virgil Abloh to fashion and music label Maison Kitsune. The brand declined to share details about its fee or percentage structure.
"We want to give access to the bespoke events that traditionally were only for 'VIPs and talents,'" said Lee. "How do we get that IRL experiential feeling of going to a store and discovering a designer or a product in an online digital space? …We wanted to provide some context and a bit more of a textural shopping experience [for drops]."
On Select Day drops, creators and artists can integrate audio, visual and livestreaming technology onto their brand or product pages. One seller, clothing retailer Juliet Johnstone, showed herself hand-painting a couch. Meanwhile, luxury design house Nuova partnered with New Bottega and designer Studio Temp. With Studio Temp, Nuova released an espresso coffee set and explained the craftsmanship behind the set in its experience.
Noel Bronson, founder of streetwear brand Puer, told Modern Retail before the event that he's attempting to highlight a "dramatized-version" of the product creation process in his Select Day drop and highlight his own Jamaican-American identity. He sold a Bespoke Air Force 1 sneaker and the product page featured music from reggae musician Addis Pablo as well as a narrative voiceover from John Paul, a Jamaican filmmaker.
"The [drop] has to teach, inspire… or at the very least just be very entertaining." said Bronson
Platforms embrace drops
In the past, sneakerheads would line up for hours outside buzzy streetwear brands like Supreme to cop the latest and greatest styles before they were sold out. Nike is a pioneer in the online drop space — launching its drop-focused SNKRS app in 2015 — but over time other streetwear and sneaker brands like Reebok followed suit. While drops have been migrating online for years, platforms are increasingly looking to put their own spin on drops to in turn attract more brands and viewers.
Last week, Pinterest launched Pinterest TV, a livestream shopping platform. Each Friday, products will drop from brands like All Birds, Crown Affair and Outdoor Voices. Users watching the shoppable streams will learn about the products first and gain access to exclusive brand discounts, while brands using the platform can incorporate count-down clocks and highlight the number of products left.
This week, Complex Networks rolled out AR integration at its content and commerce event, ComplexCon. Via a partnership with Snap AR, in-person festival attendees could pull up a virtual map of the conference to find where they needed to be for a certain drop. When they physically arrived at the correct spot in the venue, they could then unlock a purchase code for the drop. Online-only Snapchatters who couldn't attend the conference were able to access AR to "try on" and buy items from the ComplexCon Gift Shop at certain designated drop times.
"[Snapchat AR's lens] is designed to share with your friends and across the world. [It's] a true return to the genesis of drop culture, camaraderie, and competition that is rooted in a cultural connection," said Mike Tresvant, svp of climate at Complex Networks
Longer-term, added Tresvant, Complex will integrate Snap AR across its shopping ecosystems. The media network has multiple publications with their own digital shops, a larger ComplexShop hub and its yearly ComplexCon festival.
As the digital drop model matures, Basic.Space's Lee said he is seeing more brands outside of the streetwear space are coming to embrace it.
"I think we're still in the early stage now of taking that [drop] model from an IRL shopping experience into digital," said Lee.