Q&A
// October 13, 2021 ■ 5 min read
'We're putting members at the heart of everything we do': Reebok's vp of digital brand commerce on building out its evolving loyalty program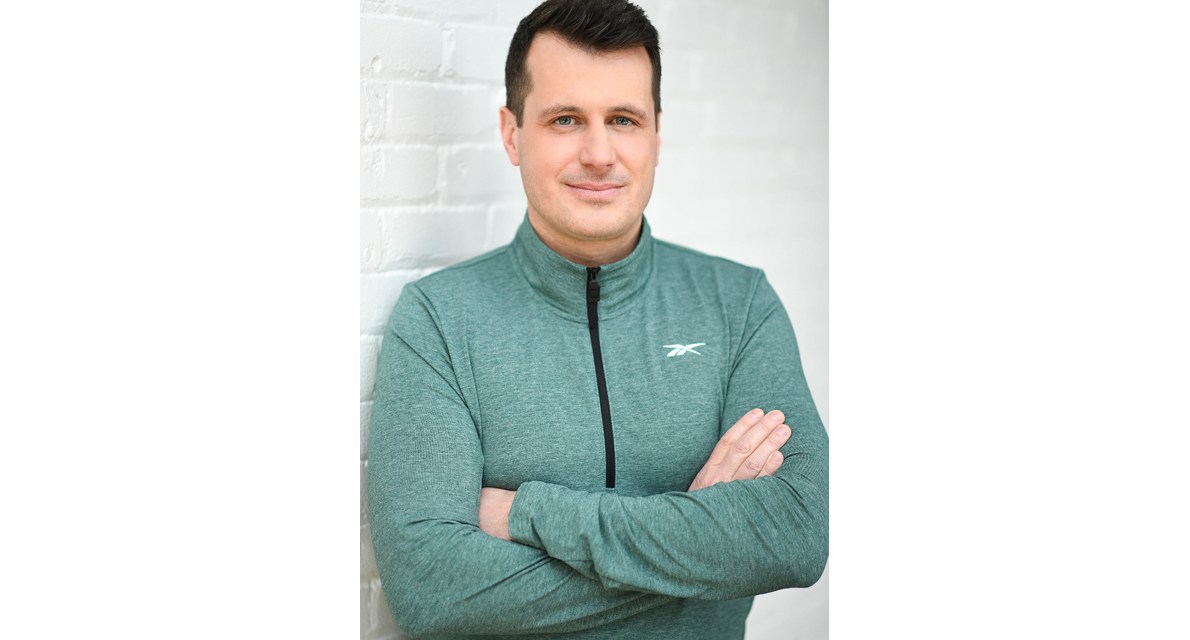 Reebok
Reebok is iterating upon its loyalty program this week with a weeklong, members-only virtual event that gives members access to product drops.
In April 2019, Reebok first launched its free tiered loyalty program, Unlocked, as a way to grow sales and build out personalization efforts through customer data. Two and a half years later, the program has grown to 10 million members, and Reebok has found that these members provide three times the sales of a non-loyalty customer. Now the brand is betting on its first members-only event: a virtual week of product drops ranging from the brand's Peppa Pig kids collection — think cartoon-adorned sneakers — to a collaboration with Gore-Tex on an all-weather, all-terrain boot.
Tom Burrow, Reebok's vp of digital brand commerce, chatted with Modern Retail about evolving the sneaker drop model towards loyal customers, incorporating consumer data into production decisions and the role of athlete influencers in their loyalty offerings. This interview has been edited for length and clarity.
Can you talk a bit about how Unlocked has grown since your launch of the program in 2019?
Unlocked is a free membership program for the Reebok brand, which ultimately encourages love for Reebok. We conceptualized the program just over three years ago — with some extensive consumer research — realizing that purchasing a pair of sneakers or a piece of apparel is only one part of leading an active, fitness lifestyle. We wanted to understand what else was important for our consumer. Unlocked rewards consumers for their purchases and their interactions with the Reebok brands, with everything from early, exclusive access to products to fitness training, nutrition programs, fitness apps, exclusive events, content partnerships and more.
We've seen fantastic growth since we've been live in 2019. Across North America, Latin America and the CIS, we've grown that database to over 10 million consumers to date. The thing we're most proud of is that we can see that the program is really working, we can see that it's generating consumer value. Our members have three times the lifetime value of unknown members… over their lifetime with the brand, [loyalty members] purchase three times as much as [non-loyalty] consumers.
In 2019, Reebok's Matt Blonder told Digiday one goal of the program was to build out consumer data to tailor both marketing as well as product production to consumer preferences. Can you talk a bit about these efforts in 2021?
We've started to personalize the entire journey right from the communications received via email through to how the consumer sees the site — which is tailored to each individual. One example would be that we did a small personalization based on shoe size — if we know you're a size seven [because you] searched for size seven on the site, we pre-populate that size seven throughout the journey. It's the same if you're an Unlocked member and you come back to purchase a second time.
That small personalization alone increased page engagement by 2.8%. That's such a small thing, but now we personalize on sizing, gender, sports, lifestyle, preferences, etc… all that wealth of information we have from the Reebok Unlocked program. That's really just removing friction from the consumer journey and helping to increase the engagement.
Secondly, it's that insight into product as well, which is really valuable for us. One of the things that we award [membership points for] is ratings and reviews, to encourage consumers to tell us how that product's performing and how it's fitting. With that information now, we've allowed our designers to get even closer to the consumer. Our designers have access to a real time dashboard so they can actually see what consumers are saying about the products they've created. Ultimately, by getting that deeper consumer understanding it helps them when they're iterating and building on those product launches.
Can you talk a bit about your new event, Reebok Unlocked Week? Why did you want to tie a virtual event to your loyalty program and what are some of your goals for the new event?
We've talked about being member-first since we launched the program, but for this week we're putting members at the heart of everything we do for a full week. Starting tomorrow, we have an exclusive early access product [launching] every day — starting with a really great Ghostbusters collaboration and then followed by an OG Pump re-launch, the sneaker made famous by Dee Brown in the 80s. We've also got some really great events and exclusive content.
You're kicking off the week with a Q&A panel with a few professional athletes like professional basketball player Tamera Young and fitness trainer Jess Sims. Can you talk a bit about where you see professional athletes fitting into your loyalty offerings?
[Our] consumers really look up to these athletes and I think the more we can help connect our audience with their content, the better. This week we also have [athlete] signed product drops and sweepstakes. These athletes have a large reach… [and] can talk to new consumers and tell them about a really great [loyalty] proposition with Reebok.
You've tied a lot of exclusive product drops to this event, following a sneaker playbook similar to peers Nike and Adidas who gate certain product drops into members-only hubs. Can you talk a bit about giving loyalty members first dibs on these launches and how that strategy might be changing the sneaker drop model?
Our members really are our most important consumers… and, because of that focus, we want to reward them with that early access or exclusive access to our products. We've seen really great feedback from that [strategy] in the past. Last year, we gave our Reebok Unlocked members a full week lead time to try out our signature cross training sneaker, Reebok Nano, and that generated a lot of excited and great feedback. We're keen to continue to give this as a benefit reward for the brand going forward.
I think the drop model is changing, but the reason that we ask for the data there is ultimately so we can just get better at fostering that consumer relationship. If we know that you're interested in the Pump Omni, next time we drop it we want to tell you about it and as a customer you want to be the first to know when these are coming. They can be the first to know about the hottest and best product drops.