Claire's introduces subscription boxes as part of its revamped e-commerce strategy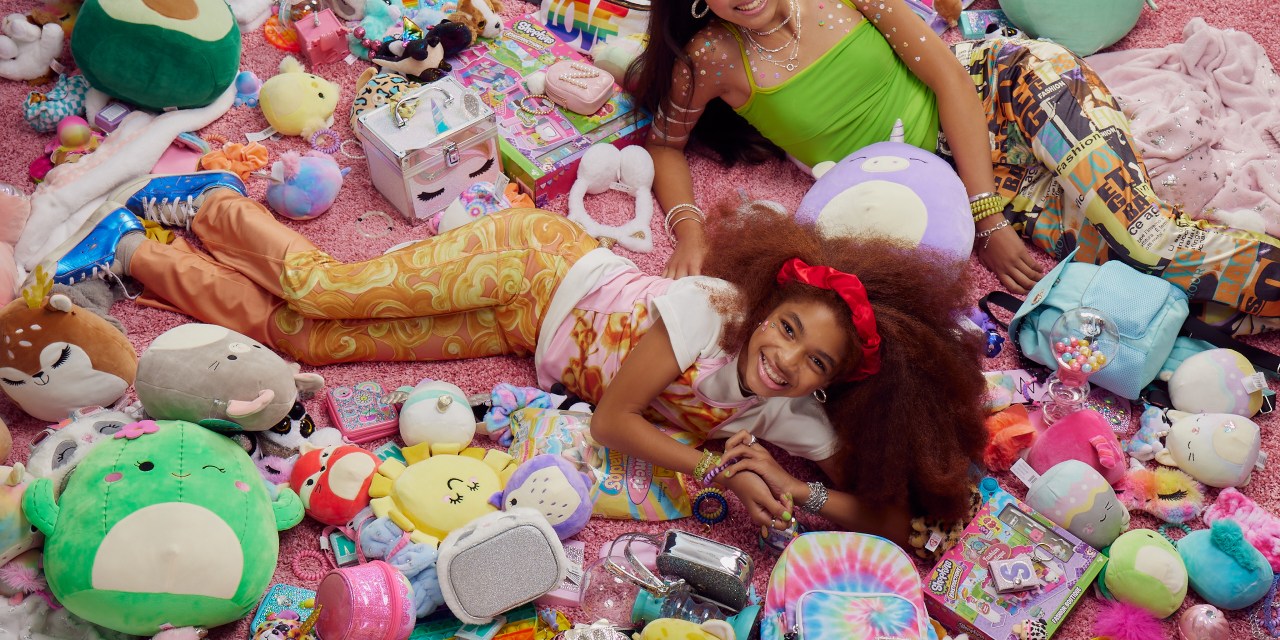 Image via Claire's
Claire's wants to lure Gen Z and their parents with exclusive subscription boxes drops. 
The mall-based accessories retailer, which declared bankruptcy in 2018 and is now primarily owned by Elliott Management and Monarch Alternative Capital, has been attempting to modernize to appeal to Gen Z. Part of this strategy is to better bridge its brick and mortar presence with a more robust online shopping experience. 
Like other legacy retailers that used to focus on the mall-going experience, Claire's has had to adapt to consumers' changing expectations. The company, which was founded back in 1961, first launched its website in 2011. However, more recently it has been more heavily investing in e-commerce and digital marketing. The latest move is a subscription program called Cdrop, which offers customers limited-edition merchandise across three themed boxes. 
Courting Gen Z tweens and teens with trendy offerings
Kristin Patrick, Claire's newly-appointed CMO, said the brand's goal of "tapping into the cultural zeitgeist and current trends" lends itself to products like curated subscription hauls. This includes the current wave of early aughts nostalgia, which Claire's wants to capitalize on with its fashion offerings. 
"Subscriptions seem like the next logical step for us," Patrick, who recently joined Claire's from PepsiCo., told Modern Retail. "This is an opportunity to offer customers the latest trends and the top Claire's products." All boxes can be purchased as a one-off for $32, or as part of a quarterly subscription plan for $30 per box. Customers can currently sign up for boxes online, and will be able to order them in-store in the future.
Patrick explained that with the company being around for decades, the challenge lies in constantly staying relevant to consumers' tastes. In the past, customers often discovered the brand through milestone occasions such as first ear piercings — which still remains a big part of the retailer's business. To complement that service, one of the subscription boxes features jewelry such as studs, hoops and bracelets, cater to customers who recently got their first piercing at Claire's or plan to. 
Growing beyond a mall-based brand
Patrick said that while digital sales are important, "the stores are the heart and soul of the business," because they offer services, like the aforementioned piercing stations, that cannot be replicated online. Claire's Inc. operates over 2,500 owned and 8,000 concession stores globally, as well as 350 franchise locations in the Middle East, South America and South Africa, according to the company. Nearly all locations offer ear piercings, which are done by its trained staff.  
Claire's is hoping the new Cdrop boxes will appeal to busy parents, as well as create gifting opportunities among friends and family. While the retailer's current target audience is largely made up of Gen Z, their parents are used to shopping online, said Patrick. "So we want to cater to them with an omnipresence." Claire's also launched a loyalty program in November 2020, which Patrick said has been "growing strongly" among customers since. 
"We're also carefully monitoring what customers live and breathe," said Patrick, noting ongoing social media and fashion trends on platforms such as TikTok and Instagram. Claire's has started working more frequently with social media influencers, such as JoJo Siwa, who has an exclusive line of accessories at Claire's. 
The move comes as decline of foot traffic to malls has forced retailers that previously relied on mall traffic to reinvent themselves. These include retailers like Express, New York & Company, as well as younger-leaning brands such as Justice and Claire's. 
New York & Company, for instance, has taken an all-digital approach to salvaging the brand's presence, having closed all of its stores in 2020. After being acquired by The Saadia Group in 2020, the retailer has begun expanding its merchandise beyond women's apparel and accessories. This month, the company announced the launch of its first ever in-house footwear line. As part of the lifestyle expansion strategy, New York and Company said it will also launch menswear and home goods sections in the coming year. 
Meanwhile, tween-focused Justice, which shuttered all stores amid the coronavirus pandemic last year, struck a wholesale partnership with Walmart in July. The retailer, formerly known as Limited Too, was a shopping mall staple in the early 2000s. Now, its apparel will largely be sold through 2,400 Walmart locations and Walmart's website. 
Staying relevant with differentiators
Hana Ben-Shabat, founder of the research firm Gen Z Planet, said that Claire's has an opportunity in capturing young consumers' interest in brick-and-mortar experiences. Ben-Shabat cited a recent Gen Z Planet survey showing that 58% of Gen Z favor shopping in stores over online. 
However, there is a need to combine the brick and mortar and the online experience to make for a cohesive brand, she said. "Subscription services fall under these 'unique experiences,' and are a fantastic tool for retailers," said Ben-Shabat, citing the fact that brands can keep customers engaged by introducing them to new products on a regular cadence through subscriptions. 
Kristin Kohler Burrows, senior director of Alvarez & Marsal Consumer and Retail Group, said that the Claire's curated boxes is a move in the right direction for keeping consumers' interest piqued.
"To keep physical locations relevant, it's less a matter of subscription boxes helping differentiate, and more a question of what happens in the store," Kohler Burrows explained. For Claire's, this means taking advantage of promoting services like ear piercing, Kohler Burrows said. "The question is, how do they create cross-sell opportunities from services to products and back?"