Why meal kit darlings are struggling to maintain momentum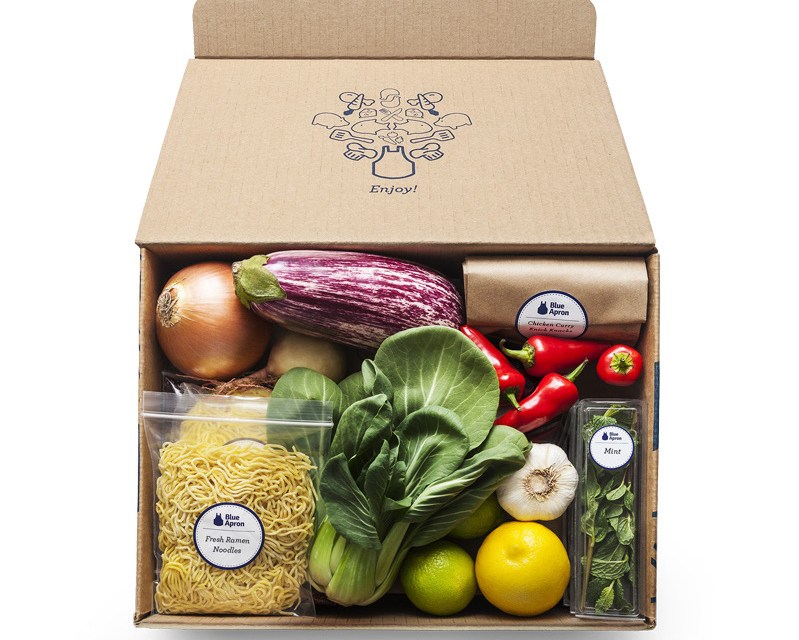 After seeing demand surge for its services over the pandemic, meal kit companies are struggling to keep the momentum going.
Direct-to-consumer meal delivery company Freshly announced on its website that it will be "ceasing operations" with Jan. 17 being the last day people can place an order through the company. Meanwhile, Blue Apron received a delisting warning from the New York Stock Exchange late last month, claiming that it is not in compliance with the listing requirements. Blue Apron was required to maintain a $1 per share average closing price and market capitalization of at least $50 million.   
The pandemic, which drove people to stay at home and gravitate towards more convenient meal options, brought a fresh wave of interest in meal kit deliveries. In July 2020, after the initial pandemic lockdowns took hold, Blue Apron's revenue was up $1.1 million in the second quarter, and months later, it announced additional product expansions. Food and beverage conglomerate Nestlé also leaned into the meal kit delivery category by acquiring Freshly in 2020 in a deal worth $950 million. HelloFresh, on the other hand, had 2.6 million active customers in the fourth quarter of the fiscal year 2020, a 46% bump over the previous year — but also reported a decline in EBITDA.
Although meal kits benefited from people dabbling into cooking when they were stuck at home, demand for meal kits soon proved difficult to sustain when people returned to their pre-pandemic routines nearly three years later. Additionally, the competition in the meal kit industry intensified when grocers like Kroger and Albertsons stepped into the playing field. Now some meal kit companies are going through layoffs and are scaling back operations. 
"They may have gotten a little bit faked out by the pandemic," said Dan McCarthy, assistant professor at Emory University's Business School. "I believe that they had expanded production to accommodate somewhat peak COVID-driven growth." 
In February 2021, for example, Freshly expanded its operations by opening a 134,000-square-foot distribution center in Austell, Georgia in a bid to support its pandemic-driven growth. At that time, Freshly was reportedly delivering over a million meals per week. As the company shuts down, hundreds of employees have been laid off, including 454 workers in its Howard County, Maryland distribution center and 329 workers in its southwest Phoenix warehouse.  
Similarly, HelloFresh has been growing its fleet of distribution centers in recent years. However, in October HelloFresh said it was closing down its Richmond, California facility, which left 600 workers without a job. 
"Given the outdated state of the facility, HelloFresh will focus its efforts on its newer, more efficient sites and shift the production of EveryPlate to our other distribution centers," HelloFresh previously told Modern Retail. Data from Bloomberg Second Measure estimates that HelloFresh accounts for 69% of the total U.S. meal kit market. In its most recent earnings, the company saw a 31.4% rise in year-over-year revenue, but its adjusted EBITDA declined by 10%. The company attributed this profit drop to its marketing costs growing as it attemped to retain customers.
"They work well in a perfect environment," Ben Wynkoop, global industry strategist for grocery and convenience at Blue Yonder, said. "They work well when there are no challenges, but when you have supply chain disruption when you have shifting of consumer behavior, I don't know that they're built as quickly to shift."
Just days before Blue Apron announced the delisting warning from the NYSE, the company said it was going to cut spending and lay off 10% of its corporate workers. Blue Apron said it plans to make reductions valued at about $50 million in 2023. Its shares have declined roughly 90% this year. 
The investments grocers have made in the meal solutions category have also taken consumers' spending dollars away from meal kits, said Ross Cloyd, director of grocery retail insights for Kantar. Kroger's meal kit and food delivery company Home Chef exceeded $1 billion in annual sales back in 2021. "The grocery industry now has these new destination areas where it's convenient for the shopper," Cloyd said. He added that meal kits often struggle to provide the level of convenience that grocery stores do.
Wynkoop said that many of these meal kit companies are essentially "tech companies playing in the food service space." He added that although these companies are very knowledgeable in tech, supply chain knowledge has proven to be crucial over the last few years, especially since they're dealing with perishable items and food shortages. 
Indeed, knowledge of the food industry is critical. Daily Harvest said in August that it was cutting 15% of its workforce shortly after its French Lentil and Leek Crumbles caused almost 100 hospitalizations. Despite the food recall crisis, the company reportedly blamed the economic conditions for the layoffs.