Grocers are betting on loyalty programs, meal kits to keep sales growing in 2021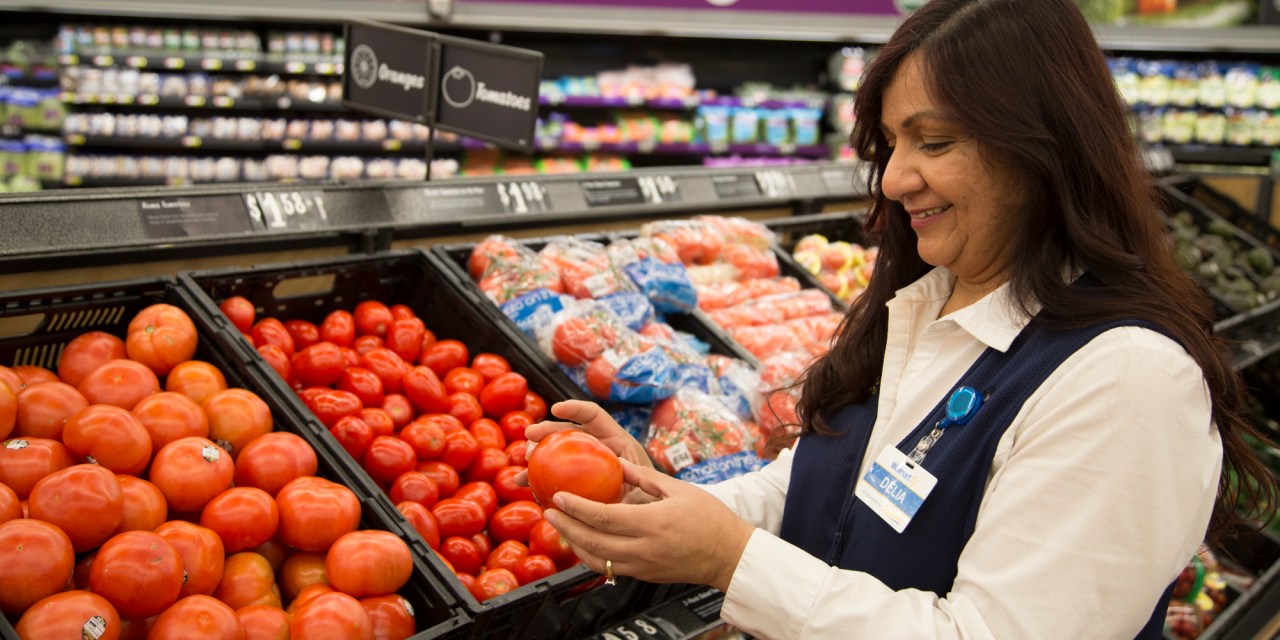 Walmart
Customers are starting to resume normal shopping habits — but grocery stores are worried this could mean they lose some share of wallet to restaurants.
The grocery industry grew 10% in 2020, driven by increased e-commerce sales in particular. Now, faced with first quarter 2021 sales declines and the return of restaurant competitors, grocers are looking for ways to further the sales gains they saw during the pandemic. In response, companies have returned their focus to loyalty programs and pushed towards higher margin items like meal kits.
While grocery in-store foot traffic decreased by as much as 28% year-over-year in 2020, in favor of delivery, March has seen a return to store, according to Placer.ai. In store, shoppers are returning to old habits, buying on the weekend and in the morning and shopping for longer, similar to how they did in the past. "Mission-driven shopping" or the mad dash for a predetermined list of necessities at odd times to avoid crowds has decreased.
"The return of 'normal' shopping patterns is an indication of just how significant our routines are to our shopping behaviors," said Ethan Chernofsky, VP of Marketing at Placer.ai. "For grocers, it means recognizing these factors and building around them."
While online grocery continues to have a stronger presence than before the pandemic, its future growth prospects are narrowing: Compared to March this year, online grocery sales decreased 10% in April, according to the Brick Meets Click Mercatus Grocery Shopping Survey. Moreover, April restaurant sales were up 4.6% compared to March.
Given this, revenues for many grocers dropped for the first time last quarter after consistent quarter-over-quarter and year-over-year growth last year. Walmart's grocery sales "declined against uniquely tough comparison" year-over-year, said executive vice president and CFO Brett Biggs in the company's first quarter earnings. Kroger's first quarter revenues decreased 1%.
However, analysts like Tory Gundelach, svp of retail insights at data insights company Kantar said that "the story is a bit more nuanced" than year-over-year comparisons, given the unpredictability of 2020. In 2020, grocers had a fairly normal first quarter, "crazy stock up months" in March and April and a second half of the year with unprecedented digital sales.
"Of course in 2021 so far there has been a deceleration of growth compared to what we saw in 2020," said Gundelach."As you start to talk about 2021, you have to remember we are cycling a mix of different things… so far in 2021 for grocers, it's continued to be a roller coaster ride."
Loyalty becomes a greater area of focus
In an attempt to match some of the sales growth they saw last year, grocers are pushing more customers to sign up for their revamped loyalty programs, as well as to pick up more expensive products.
"Post-pandemic success will be defined by how effectively these brands served their customer base both during and even before the pandemic," said Chernofsky. "Loyalty has a huge role in the grocery market."
During its fourth quarter earnings call, Albertson's President and Chief Operating Officer, Vivek Sankaran, said the retailer's loyalty program membership was "up over 20% year-over-year each quarter" in 2020 and "is now at 25.4 million members with a 93.1% retention rate." The loyalty members, Sankaran continued, "spend 2.6 times more than non-registered customers."
To cater to loyal customers, Albertsons has started hosting member-exclusive events like celebrity chef cook-a-longs as well as rewards and deals. The retailer also mentioned future plans to integrate its shopping app and loyalty app into one, as the two are currently separated.
Last year, Walmart launched Walmart+, a paid membership program with free delivery and discounts. In the retailer's first quarter earnings call, Doug McMillon, president and CEO at Walmart said that grocery was one of "the number one driver[s] of selling memberships."
Not only can loyalty programs drive customers to shop more frequently at grocery stores, but they can also be valuable data collection tools, analysts said.
"During Covid, people were just trying to get product on the shelf so [loyalty] wasn't the focus," said Julia Wilson, managing director at research and accounting firm KPMG. "[Now], those who are using loyalty are using it to draw the consumer in… but smart companies are using loyalty programs to drive customer understanding. A lot of grocers, you'd be surprised about how they don't actually know much about their consumer, their shopper."
"The big hot-button now is first party data," said Sarah Hofstetter, president of e-commerce analytics firm Profitero. "When you have that loyalty data you know how people are shopping, when they are shopping, what's in the basket… That will allow these retailers to then sell media against that data, negotiate better terms with their suppliers, possibly sell it. It's a very smart strategy."
The other area of focus for grocers is getting consumers to stick with some of the more expensive items they flocked to during the pandemic, while restaurants were mostly closed for indoor dining. Meal kits grew 18.7% during the pandemic in 2020, according to Neilsen. Analysts think these high-priced bundled purchases will continue, particularly as the economy rebounds.
"Consumers learned how to use [meal kits] and consumers will continue to use them to supplement daily menus… We're moving away from a recessionary environment into a more prosperous one where consumers do have disposable income, "said Wilson.
Gundelach also said that she saw an increased interest in organic products during the pandemic, and that "I don't see that dropping off."
One trend that is still working in grocers' favor as more places open up is the fact that not all workers have yet to return to their offices. And as such, they are still more likely to make their own lunch at home than go out for a meal with coworkers.
"We're still not at the point where levels of eating out or eating-away-from-home have reached what they were pre-pandemic," said Gundelac. "We're still living in a world where the food at home and cooking and eating is elevated."