Earnings
// August 16, 2023 ■ 3 min read
Target blames decline in discretionary spending, pride backlash for lower sales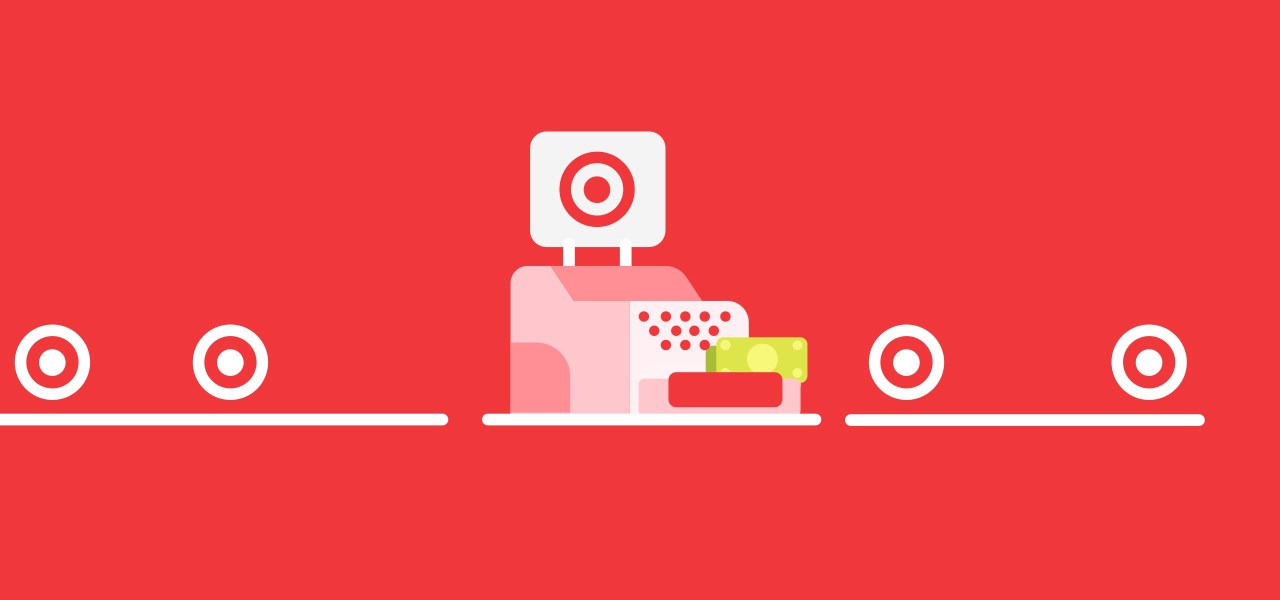 On Wednesday, Target posted its first quarterly sales decline in six years.
Target's fiscal second-quarter net income was $835 million, up from $183 million last year. However, Target's revenue experienced a sharp drop from the same period in 2022 — when the retailer was dealing with excess inventory. E-commerce sales were down 10.5% from last year, while same-store sales fell by 4.3%. Moreover, Target's Circle app also experienced a drop in daily active users, indicating a downturn in digital orders.
Target largely blamed the decline of sales on its customer base cutting back on discretionary purchases. At the end of the second quarter, the retailer's inventory levels were 17% lower than last year, which included a 25% decrease in struggling categories like fashion and home furnishings. The retailer also cited the recent controversy around its Pride month merchandise. In turn, Target slashed its full-year profit outlook, pointing to the return of student loan repayments this fall as another blow for discretionary spending.
Overall discretionary softness is still apparent among Target shoppers, Oliver Chen, managing director at TD Cowen, wrote in a note.
On the other hand, Chen said that frequently-replenished categories like essentials and beauty are growing at Target — helping offset decline in discretionary categories like home and apparel. "Unfortunately backlash related to LGBTQIA+ pride items were a comp headwind in May and June," Chen said.
On the conference call, Target's chief executive officer Brian Cornell addressed the recent Pride collection backlash, calling it a "negative reaction" that did end up hurting sales. However, he confirmed that the retailer will continue releasing Pride month-themed merchandise in the future.
The right wing backlash's aftermath is one of several headwinds that Target says attributed to "softening" of sales.
Randy Mercer, chief product officer at 1WorldSync, said the quarterly results showed "a mixed bag," with a few bright spots such as improved profitability. "The decline in sales was deeper than I imagined, even without inflation it's about 8% or 9% down from last year," Mercer said.
Increase in store theft was another culprit for the drop in sales, according to Target. The company reported a 20% growth in theft "which is high for any retailer," Mercer said. However, he noted that it didn't seem to push the customers concerned over safety to shop on Target's e-commerce channel.
Indeed even Target's Circle app, which the company invested heavily in recent years, is on the downswing. According to mobile analytics and intelligence firm GWS, Target has seen a fall of 8.6% in the number of daily active users on its app over the past quarter. The figure hit 3.7 million active daily users, down from 4 million in the second quarter of 2022.
Cornell said that while store traffic improved in July after soft sales in the first half of the year, the company is being cautious amid the current economic climate. "We continue to take a cautious approach to planning our business, and have therefore adjusted our financial guidance in anticipation of continued near-term challenges on the top line," he said on the conference call.
Mercer said that Target's latest earnings call had a reactionary tone, with executives focused explaining the spotty performance rather than strategy. "When compared to Amazon and Walmart, Target is on the defense," Mercer said. "They're [Target] finding ways to get back to growth by improving things like inventory problems, but we expect further decline in discretionary categories in the next few quarters."