Target's Circle Rewards program hits 100 million members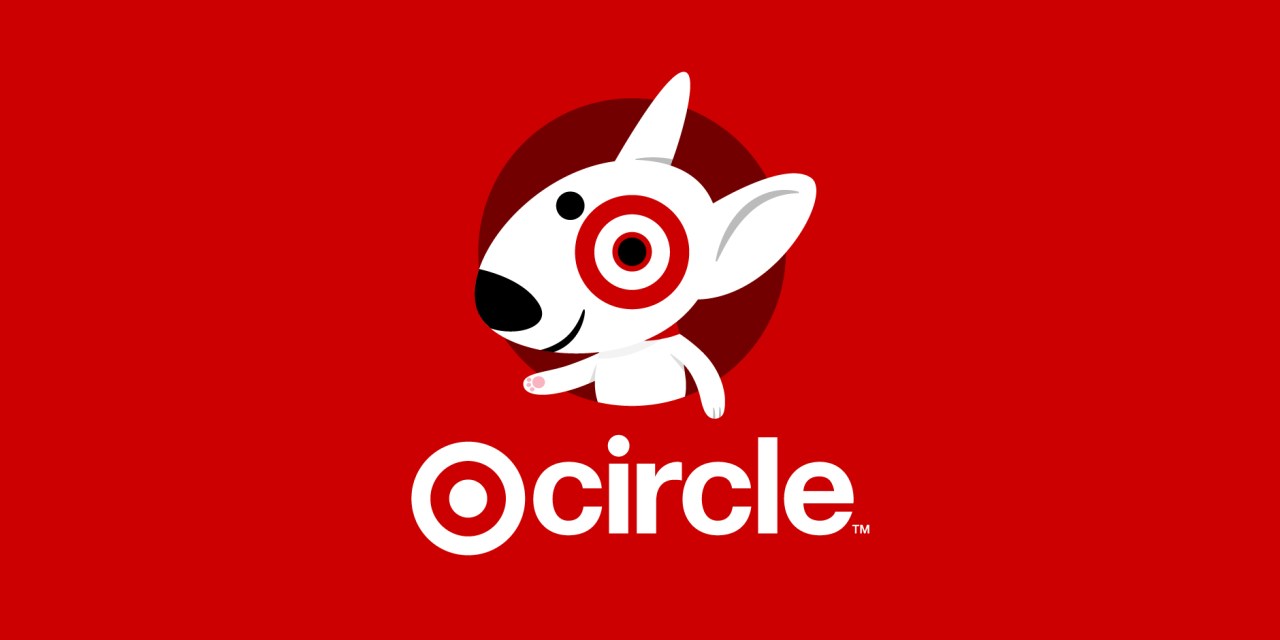 Image via Target
Nearly two years after launching its Circle Rewards program, Target has hit 100 million members.
Since it launched back in fall 2019, Circle Rewards' user base has quietly grown, helping the program become an important digital tool for Target's e-commerce business. Circle offers members early access to Target sales, as well as a rotating selection of digital coupons and discounts. Compared to its biggest competitors, Amazon and Walmart, Target has yet to charge a fee for its loyalty program or give loyalty program members access to exclusive services, like same-day delivery. Instead, Target is mainly using its loyalty program to get people to add on more products, and drive more conversions, by offering personalized deals. 
During its earnings call this week, Target boasted that Circle members have been reaping savings and discounts benefits. Now that it has over 100 million users — after reaching 80 million last November — Target is looking to build out Circle Rewards' capabilities further. During the retailer's latest quarterly earnings call this week, Target unveiled upcoming plans for the program. 
Christina Hennington, Target's chief growth officer, explained that the new functionality is primarily about "making sure that we are more relevant to our consumers in giving them great deals, more personalized offers, and relevancy that they'd appreciate." 
The update is what Target is calling "Promo FOMO," and is based on "hearing from our guests that the fear of missing out on a deal is real," Hennington said. In the app refresh, customers who add items to their cart will have the app "automatically show them all the applicable Target Circle offers" before checkout, she explained.
Target Circle gives members access to several perks, such as 1% cash back in the form of Target credit, a birthday discount, as well as offers on partner brands like Apple and Ulta, among others.
Target previously offered similar deals through its Cartwheel app, which it phased out when Circle Rewards launched. Cartwheel was a standalone digital couponing app that Target debuted in 2013. While it was successful in drawing millions of user downloads, Target created Circle Rewards as a way to better integrate the rewards program with its RedCard credit card.
Target's free-to-join Circle Rewards also differs from its competitors' approach to loyalty programs. For one, it doesn't require a monthly or annual fee, like Amazon Prime or Walmart+, which charge $119 and $98 annually, respectively. On the other hand, Circle doesn't offer as comprehensive of perks, such as same-day delivery, and in Amazon's case, access to its video streaming service.
As of 2021, Amazon has about 200 million Prime subscribers worldwide. Walmart+, which launched last September, recently reached 8 million subscribers.
Like most effective loyalty programs, Target Circle works in concert with in-store programs, activity and merchandising, said Len Covello, CTO at Engage People, a loyalty program solution provider for companies like Priceline and Best Buy. This strategy reinforces Target's branding and provides a personalized shopping experience for members, Covello said. "The personalized communications help reinforce the connection program members feel to Target by delivering offers through preferred channels." 
In tandem, custom notifications can help drive excitement and immediacy among the program's members further, he noted, whether it be online or in-store visits. "With personalized offers, customers come to Target stores with specific purchase intentions, which often lead to increased conversions," Covello noted.
Owen Frivold, co-founder of customer experience agency Hero Digital, said that while shopping at Target is already a part of many of its customers' weekly routines, the Circle Rewards program has provided "a little extra incentive to turn to Target for everyday purchases over the likes of Amazon, other big box stores, or even grocery stores."
Frivold went on to say that for Target, a new key opportunity for their loyalty program is in gaining wallet share of bigger ticket items or bundled purchases. These include major purchasing occasions, such as baby registries, college move-ins and beyond. 
Going forward, enhancing the rewards program's digital capabilities will help grow it further, Frivold said. "The convenience of easily adding their rewards account at store checkout, or automatically having it applied to their online basket keeps it [Circle] top of mind and a no-brainer for consumers."