Target expects retail theft to weigh down profitability by $500 million this year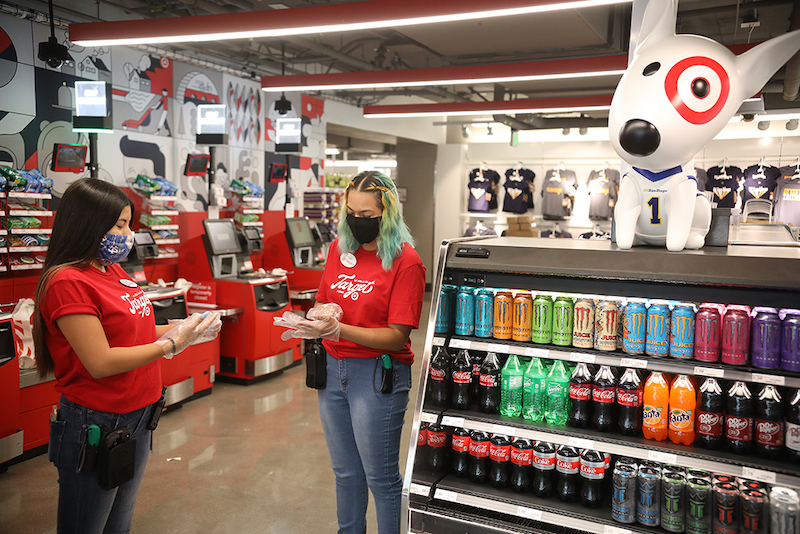 AP Images for Target
Target is expecting the rise of retail theft to weigh down profitability.
The company said its profitability could take a $500 million hit in the fiscal year from inventory shrink — which is when stores have fewer products in stock than recorded, either because of theft or accounting mistakes, amoung other reasons — compared to the previous year. In the first quarter, Target said that shrink reduced its gross margin rates by a full percentage point on a year-over-year basis. The company said that it plans to put safety measures to protect the merchandise.
Retail theft has become a big thorn in the side of industry players. Frequent incidents in areas like San Francisco or Chicago, for example, have led retailers like Nordstrom, Walmart and Whole Foods to close store locations. For Target, the company said that retail theft is a huge blow to its bottom line especially while other headwinds like inflation and a pullback in consumer spending still persist.
"As we sit here today, we think about what's happening from a theft and organized retail crime standpoint. It's an urgent issue, not just for Target, but across the entire retail industry," Target CEO Brian Cornell said during a call with investors and analysts. "It is a problem that impacts availability of product. The shopping conditions are less convenient and, unfortunately, what I'm most concerned with is it puts our team and our guests in harm's way."
Organized crime and retail theft can have a significant impact on retailers' profits. It limits the available products available in stores, demoralizes employees and deter people from going into the store due to safety concerns, said Charles Lewis Sizemore, chief investment officer of Sizemore Capital. 
"Half a billion dollars is a lot of money, but for a company of Target's size, they can weather that," Sizemore said. "The issue is more on the effect on employee morale and on shopper morale."
In order to mitigate theft, Target said it has made investments to protect people in the store. It said it is installing fixtures to protect its products and "adjusting" its assortment in the stores that are impacted. The company said it is also collaborating with legislators, law enforcement and retail groups to push public policy solutions.
In recent months, Target has been ramping up efforts to fend off shoplifters. One of the tactics Target has been using is to put merchandise behind locked-up cases. Target said last year that retail crime caused the company to lose $400 million in profit.
"The unfortunate fact is violent incidents are increasing at our stores and across the entire retail industry," Cornell said. "When products are stolen, simply put, they're no longer available for our guests who depend on them. And left unchecked. Theft and organized retail crime degrade the communities we call home."
Some retailers, like Walgreens, admitted earlier this year that it might have gone overboard with its shoplifting concerns. Walgreens said at that time that it is considering pulling back on hiring private security guards. The company said that the inventory shrink was around 3.5% of sales the previous year but that figure has since dropped to the mid-twos.
Despite some challenges in the first quarter, Target's total sales grew 0.5% year-over-year to $25 billion and comp sales grew 0.7%. The company said it benefitted from increased traffic which grew 0.9%. 
The company also said it improved its inventory position. Target said it ended the quarter with 16% less inventory than last year. Over the past couple of months, the company has been working to cut down excess inventory due to the pullback of consumer spending, which dragged down its profits.
However, comparable digital sales were down 3.4%. Sizemore said the decline in digital sales can be attributed to shoppers buying less discretionary items. Target said consumers were leaning towards essentials, beauty and food and beverage, which helped offset the softness in discretionary items.
"The things that people would tend to buy online would be more discretionary items," Sizemore said. "You're not buying a head of lettuce or a gallon of milk online. Generally, you go into the store for that."
In the second quarter, Target expects a low-single-digit decline in comparable sales due to the current consumer buying patterns. 
Target also maintained its full-year guidance. The company expects comp sales to range from a low-single-digit decline to a low-single-digit increase. It also projects its operating income to grow over $1 billion.