Stitch Fix's new CEO plans to cut costs and refocus on the company's 'core' styling experience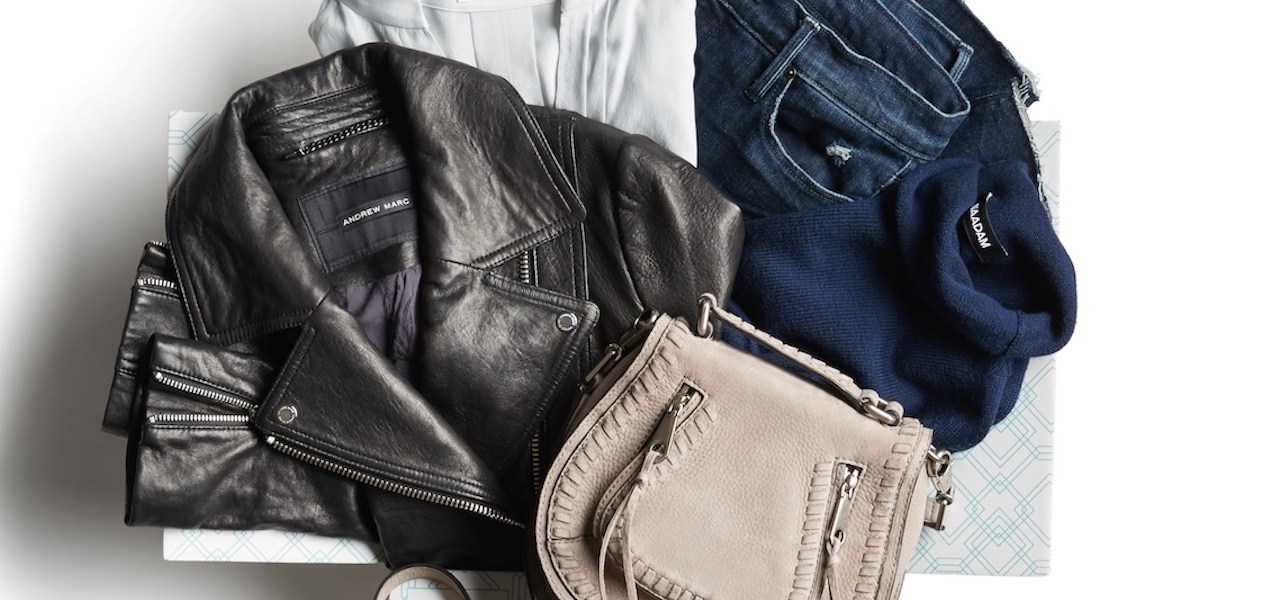 Stitch Fix will continue its strategy of rebuilding its core styling service while cutting costs under its new chief executive officer.
In June, Stitch Fix named Matt Baer, formerly the chief customer and digital officer at Macy's, as its new CEO. On Monday, during Baer's first earnings call as CEO, he outlined how exactly he plans to help Stitch Fix return to profitability and growth. The company has been battling many headwinds for the last couple of years, thanks to an ill-fated attempt to attract more shoppers without making them sign up for a styling subscription service.
Specifically, Baer and other executives say they plan to reduce costs by reducing the company's fulfillment footprint and sunsetting its U.K. operations. Stitch Fix has also slashed its marketing budget by nearly 50% in the last quarter. Baer said his focus is on creating customer loyalty among existing clients by refocusing on Stitch Fix's core styling services: "Consistent, personalized client service is at the core of what we do."
"We made the decision to focus on the core Stitch Fix experience, which meant changing our inventory, product, and marketing strategies. To allow time for those strategies to take hold, we focused on near-term profitability and cash flow," CFO David Aufderhaar said on the call. "This meant restructuring our organization, consolidating our warehouse footprint and making the decision to exit the U.K. market."
Stitch Fix has gone through multiple executive transitions over the past few years. Elizabeth Spaulding, a former senior partner at Bain, was named CEO in 2021. Under the leadership of Spaulding, Stitch Fix introduced its Freestyle e-commerce website. The flexible option allowed people to purchase items from the company's online store without signing up for its recurring Stitch Fix styling service. However, Stitch Fix struggled to both keep active subscribers happy while growing the Freestyle business.
In September 2022 the company reinstated the requirement to be an active subscriber in order to shop the Freestyle site. And in January, Spaulding announced that she was stepping down as CEO, to be replaced on an interim basis by founder Katrina Lake.
The challenge ahead for Baer is that Stitch Fix continues to lose money, while also losing active subscribers. During the fiscal fourth quarter earnings, reported on Monday, Stitch Fix's active clients dropped for the sixth quarter in a row, and were down to 3.3 million in 2023 — a 13% decrease year-over-year. Like the previous quarter, the company's revenue was down 22% year-over-year at $375.8 million. For the full 2023 fiscal year, revenue was $1.6 billion, a decrease of 21% from last year.
According to Aufderhaar, the plan is to consolidate Stitch Fix's five U.S. warehouses into three by the end of the year. "We continue to expect the combined annualized cost savings related to the closure of the U.K. operation and the U.S. warehouse consolidation to be approximately $50 million," Aufderhaar said on the call.
Dylan Carden, research analyst at William Blair & Company, said that the reality remains that Stitch Fix's model of offering curated monthly boxes remains niche within the apparel space. Moreover, the company's attempt at introducing a more flexible shopping experience hasn't succeeded in customer acquisition or retention.
"We're still looking at a 20% decline in revenue," Carden said, pointing to the sharp decline of active customers in the past year. On the other hand, the company did end the fiscal year with no bank debt and $257.6 million of cash flow, with an adjusted EBITDA of $10.4 million. Carden added that the company has yet to leverage its breadth of shopper data as a new source of revenue.
Stitch Fix is expected to continue losing customers going into 2024 due to the shuttering of the U.K. business. Tom Nikic, senior vp of equity research at Wedbush Securities, wrote in a memo that while Stitch Fix expects user decline in the U.S. to improve from the fourth quarter, "there will be an incremental headwind from 180,000 customers in the U.K. that will be dropping out of the customer base."
Baer said during the earnings call that he also wants to refocus on the client-stylist relationship, and that to him, reinforced "how important and integral the Stitch Fix stylist-client relationship is to who we are and what we represent." That's a task made more difficult, however by the fact that Stitch Fix has laid off stylists multiple times since the pandemic, or made scheduling changes that lead many to resign en masse.
Stitch Fix isn't the only e-commerce apparel startup that's cutting costs to improve margins. Rent the Runway is also reducing expenses as it narrows operational losses on the path to profitability. Last year the company laid off 24% of employees, and earlier this month cut its full year revenue forecast to about $296.4 million, or about 10% less than previously expected. The company also highlighted its strategy to further create operational efficiencies, such as locking in future shipping rates with UPS.
Stitch Fix's eye remains on rebuilding its model to focus on core services and improve margins, according to its executives. However, it has to do so while navigating the headwinds many apparel retailers are currently facing, including customers paring back their spending on fashion and other non-essential categories.
"There is no universe in which this [Stitch Fix] captures a dominant share of that market," Carden said. "They deserve a lot of credit for making it as big as they have."