In a tight economy, grocery startups are getting scrappy with conserving cash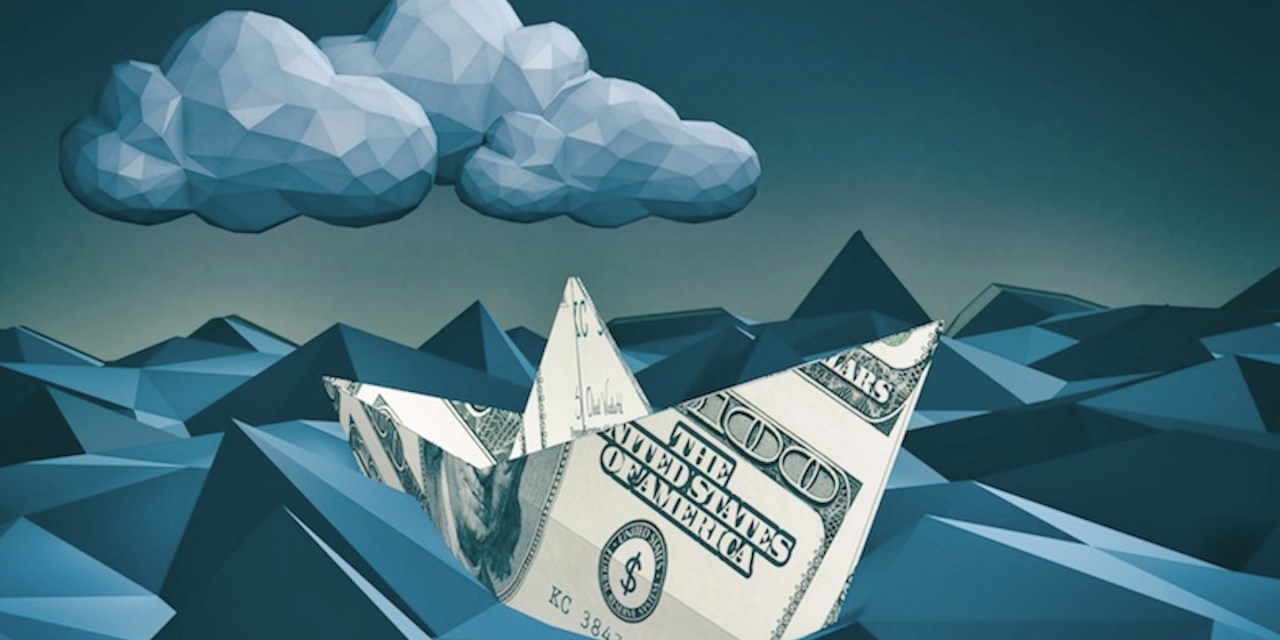 Conserving cash is a major theme among emerging consumer startups right now.
Venture-backed DTC brands have been tightening their belts and spending more conservatively for months. And, so too are wholesale-reliant food and beverage brands, as shoppers have less discretionary income to spend at the grocery store.
For the past few months, CPG companies have been pruning costs as they face headwinds like inflation and drop in demand. Some have consolidated internal teams and cut back on hiring for new roles, while others exited via timely acquisitions. From scaling back on SKUs and events, to veering away from so-called hip retailers like Erewhon, CPG executives spoke to Modern Retail about how they are trying to be more conservative with their spending.
Shifting to profitable distribution
Sparkling water brand Aura Bora has pulled back distribution on Amazon and specialty retailers, and is instead focusing on big chains to drive velocity.
Co-founder and CEO Paul Voge told Modern Retail the company has significantly reduced ads for its Amazon store and website starting the end of last year. "We're no longer in the top 10 beverage ranking on Amazon, but that's okay," he said. "I'd rather be ranked lower but knowing the majority of sales are coming from subscribe and save customers we don't have to advertise to." The company has been moving some of that digital ads budget to grocery platforms like Instacart, said Voge, where customer acquisition costs are still lower.
Aura Bora is also moving away from focusing as much on the most sought-after grocery chains. "These are accounts everyone wanted to be in, but often they're not where you'll make the most profit," Voge said, referring to retailers like Erewhon, Whole Foods and Foxtrot. "Retailers like Whole Foods and Erewhon typically ask brands for thousands of dollars to get into stores," he said — especially when taking into account the fact that Whole Foods, for example, requires brands to sell through exclusive distributor UNFI.
Voge said that while these retailers are helpful for exposure, they don't bring in the same traffic as large chains. Altogether, these three retailers have less than 600 doors across the U.S. "There just aren't that many locations in the natural channel compared to, say, Target and Publix," Voge explained. "Last year Sprouts was our best customer and now it's Publix where we are the most profitable."
To drive further efficiency, Aura Bora is also capping off the amount of SKUs to make it easier to get into more mainstream stores. Voge said that sparkling water is naturally "a high SKU category," which makes negotiating for shelf space competitive. The company wants to continue experimenting online with unique flavors, like green bean casserole and honey pumpkin. But the core line for retail will stay lean. "We have seven retail flavors today, when we get to eight we want that to be our max," Voge said. "After that, we'll kill the worst SKU and replace it with a new one every year."
Nicole Dawes, founder of sparkling water Nixie and Late July Snacks, also said that she was planning on dedicating more of her brand's resources to in-store marketing. "On digital storefronts, we have pulled back on Amazon advertising because their rates and fees increased, making it nearly impossible to ship beverages profitably with them," Dawes said. "Instead, we are focusing on supporting our retailers digitally by reallocating and increasing our advertising spend in this area."
Nixie is continuing to "invest at store level through promotions and displays," she added – capitalizing on the opportunity created by other brands scaling back in this area. "Where possible, we also work with our retail partners to offer contests to encourage displays that stand out," Dawes said. For example, this summer Nixie participated in a vacation basket giveaway by the First Alternative Co-op in Oregon, followed by a "healthy living" haul contest at Publix.
Additionally, Dawes said the company is also getting back to looking for more reasonable fulfillment costs after eating the high rates. "Specifically, freight and warehousing was at an all-time high during the pandemic so we are focusing a good deal of effort on controlling these costs," Dawes said. "Improving efficiency in this area can have a dramatic effect on margin, so we currently have all eyes on this line item."
Doing away with ineffective marketing tactics
Meanwhile, other young startups are trying to rely on organic marketing efforts for as long as possible. Hydration brand Waterboy, which sells flavored water packets, is focused on gradually scaling through organic efforts on TikTok and Instagram — where Waterboy announces new flavor drops. Waterboy, which launched at the end of 2021, still sells the majority of its products through its DTC website, and is self-funded.
"We've been profitable since day one, so we're focused on testing to see what are the winning channels," Waterboy co-founder Connor Saeli said. Waterboy drove $5 million in sales in its first year, and is set to reach $10 million this year.
"Right now we're trying to figure out what's working for us," Saeli said, including saying no to big retailers, which would require a lot of cash to fulfill orders for. The company just launched on Gopuff to tap into the convenience customer base, and is entering its first retail chain early next year.
At the same time, Saeli said the startup is holding off on seemingly "cool opportunities," and splashy marketing tactics like events and pop-ups. Since launching two years ago Waterboy has done some small activations, but Saeli said they never saw a return on them. For example, the company co-hosted and sponsored the Austin Motel's annual pool party, alongside canned espresso martini brand Can-Tini.
"Some brands, like Liquid IV, can spend hundreds of thousands of dollars on events without needing to recoup money," he explained, adding that events require hiring more people to run. "After doing a couple of pool parties, I realized we can save that money and make a TikTok video that reaches thousands of viewers versus hosting a couple of hundred people."