Grocery startups are eyeing convenience stores and grab-and-go formats for growth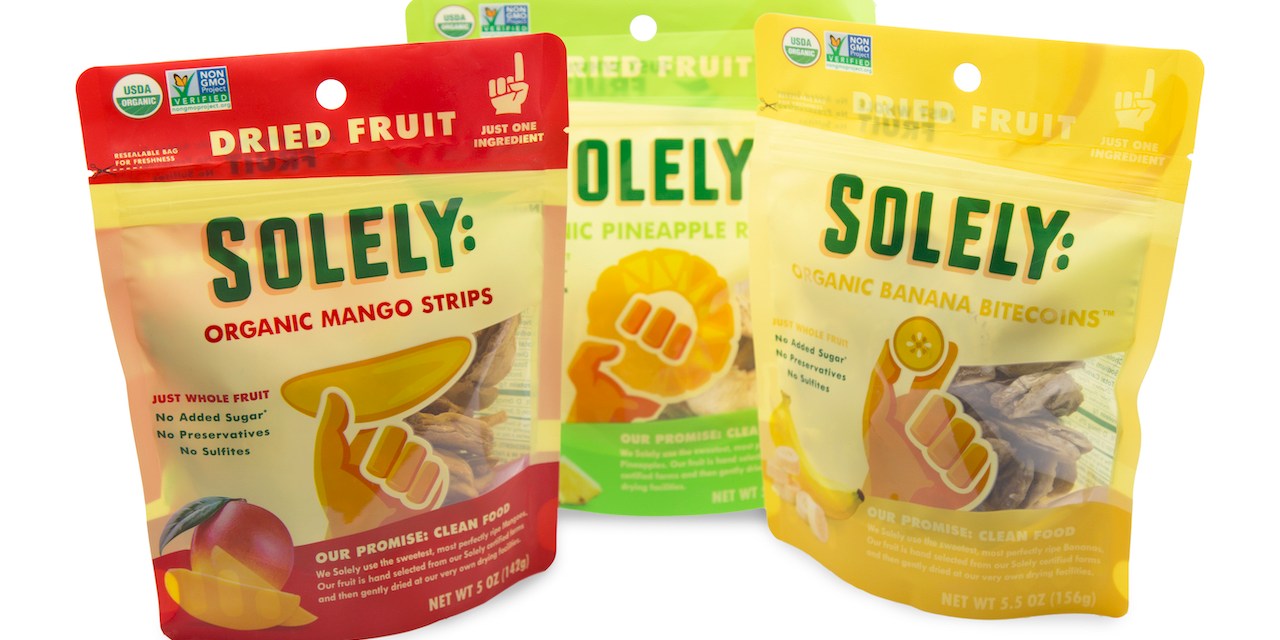 After targeting major grocery chains like Kroger, Whole Foods and Walmart, food and beverage startups now have their eyes set on the convenience channel.
The convenience channel encompasses multiple types of retail, ranging from gas stations to minimarts to grab-and-go sections at quick service restaurants. For food and beverage startups, they see convenience stores as an increasingly powerful way to build brand loyalty. These brands have convinced more customers to add their products to their weekly grocery hauls. Now, startups like Solely, Catalina Crunch and Olipop want people to think of their products when they are in the mood to quickly grab a beverage or a snack. 
Some of these startups are entering tried-and-true convenience stores like 7-Eleven and Circle K, while others are finding merchandising opportunities in food service, hospitality and checkout stands. According to executives from these companies, the investment in single-serve and to-go formats are already boasting revenue increases. 
New, convenience-geared distribution
Solely, a fruit jerky brand that launched in 2017, turned its attention to single-serve, to-go formats in 2022. The company added over 50,000 points of distribution in 2022, with convenience retail accounting for roughly 20% of these locations. 
Solely chief revenue officer Michel Algazi said that a few years since the brand was launched, convenience "is now a key market for us."
For the first couple of years, Solely focused on getting its fruit pouches and multi-pack snacks into chains like Target and Whole Foods Market. In the past year, Solely entered into several popular convenience chains including 7-Eleven, Speedway, Circle K and Kum & Go.
Algazi cited increased demand for healthier snacks in the past few years, along with convenience chains looking to better cater to female shoppers. Solely also partnered with wholesale distributors that specialize in convenience, like Eby-Brown and McLane.
But these distribution points require a different approach to catching customers' attention. This is because most people are in a different mindset when they pop into a convenience store, compared to when they are grocery shopping. "Typically people go for something indulgent, like candy or chips," he explained. "We're saying we have something that's better for you but also indulgent." Some of Solely's newer SKUs include chocolate drizzled cacao drizzled dried fruit and the newly released whole fruit gummy bears, which Algazi said have been performing well. 
"All types of retailers are looking for products that tick all these boxes," Algazi said. But to effectively sell through convenience, over the past year the company made packaging and merchandising modifications.
While average order values are usually lower in convenience, there are some advantages to selling single-serve formats. There is also higher repeat purchase in this category. However, Algazi said that retailers usually have a smaller footprint and are trying to optimize shelf space. 
To that end, "we've re-packaged our products to be more compact and shelf-ready to save retailers space," Algazi said. 
Solely created branded, shelf-ready trays to house some SKUs. The grab-and-go fruit jerky pouches are also available in caddies of 12 units, making them easy for store employees to unbox and peg them near registers or on walls. 
Getting creative 
Most people historically think of gas stations or 7-Eleven when they think of the "convenience" channel. But for some food brands, convenience is defined as anywhere customers would want to grab a single-serve on the go. Catalina Crunch, a keto-friendly brand of cereal, cookies and snacks founded in 2017, is now sold at national retailers like Costco, Kroger and Walmart.
Founder and CEO Krishna Kaliannan told Modern Retail that these big partnerships are still a big priority. But with zero-sugar, low carb diet trends still going strong, the company is courting retail formats for busy people who want to grab a healthy breakfast or snack on the go. Kaliannan said the company also considers hotel and resort mini-marts, coffee shops and smoothie bars as part of its convenience channel.
"Expanding the Catalina Crunch brand outside of grocery stores, to spontaneous grab-and-go occasions, is a key part of Catalina's distribution strategy for 2023," Kaliannan said. The company first began testing single-serve packs with cereal in June 2020, but in the past year rapidly adapted the format for other popular products. 
"Examples include merchandising our Crunch Mix pouches in airports like LaGuardia and partnering with hotel chains like Marriott to offer our single-serve cereal in their mini-marts," Kaliannan said. 
Kaliannan said that some SKUs, like the brand's Crunch Mix — a healthy spin on Chex Mix — lend themselves especially well to to-go points of sales; A single serve Crunch Mix is coming in May.
So far, the convenience investment is paying off. In the first quarter of 2023, Catalina Crunch sales in this channel grew triple digits year-over-year, Kaliannan confirmed. "As a result, we've launched single-serve versions of all our 25 SKUs," he said.
Elsewhere, grab-and-go sales in food service is another opportunity to reach customers. 
This month, soda brand Olipop announced it will begin rolling out single cans at all Sweetgreen locations. The brand is currently sold at over 21,000 doors nationwide, including grocery stores and big-box chains.
Olipop co-founder and CEO Ben Goodwin said the Sweetgreen partnership is part of Olipop's mission to gain ubiquity on shelves and compete with big soda. "Convenience for our customers is apex as a piece of our retail strategy, so ensuring we're available every time one of our customers grabs their favorite Sweetgreen order is exciting for us as it brings us closer to our goal," Goodwin said. 
Further efforts to grow convenience sales are the way. Solely, for example, will continue to invest in to-go packaging across its growing portfolio. The company hopes the new package designs gives Solely an edge among buyers.
"We want to make sure all our products are packaged to do go into convenience, including the new line of gummies," Solely's Algazi said. "In the next three to six months, we plan to double down on convenience stores by adding more doors."