Modern Retail Research: Brands are looking to air shipping as a supply chain solution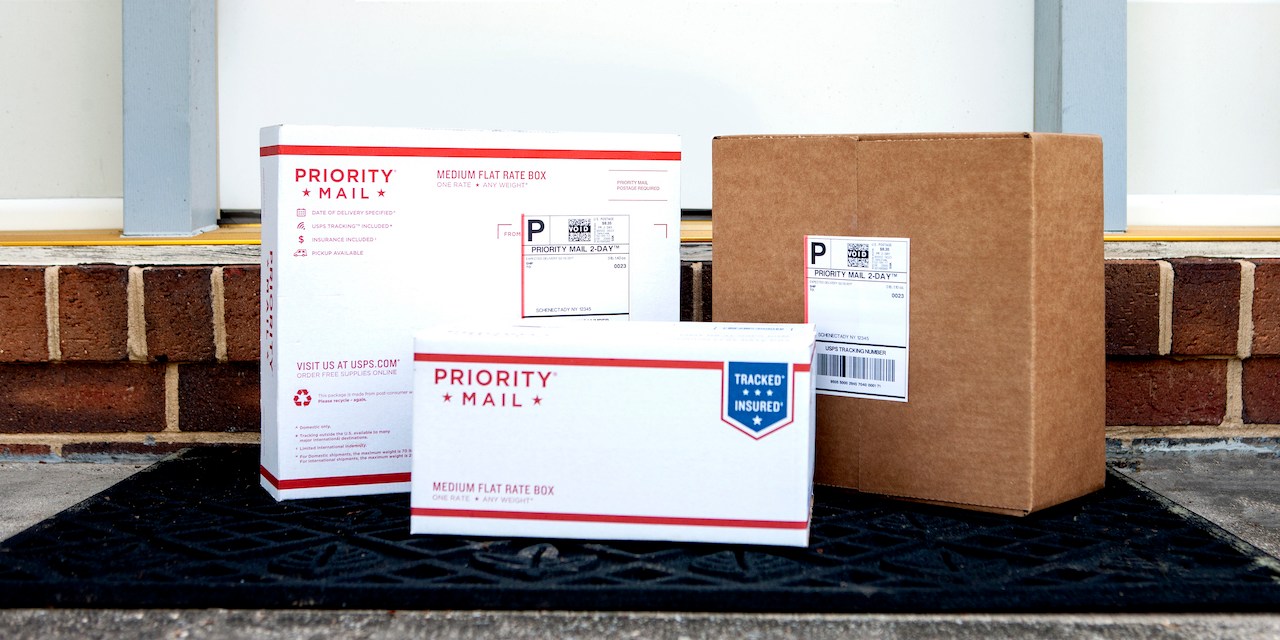 Image via USPS
It's no secret that ongoing supply chain disruptions are among the toughest challenges brands are facing now.
New Glossy and Modern Retail research provides insight into brands' prioritization of solving this problem and the methods they're using to overcome long delays and unpredictable shipping costs.
In a survey of 46 brand executives, nearly two-thirds (63%) of respondents said they're investing in new technologies and capabilities that will help them combat supply chain delays. These investments include opening new factories, bringing manufacturing closer to their end shoppers and branching out into new types of shipping.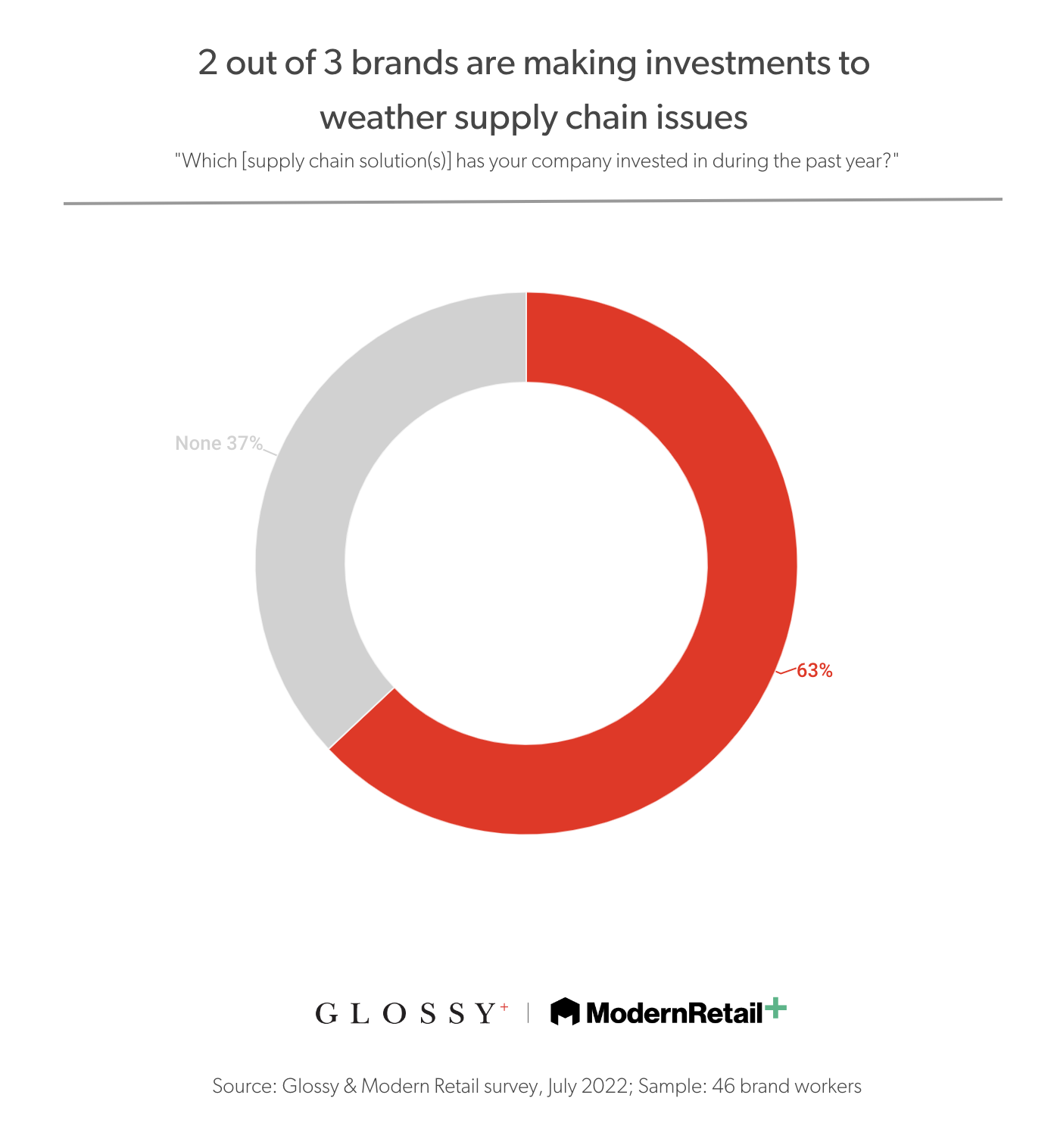 The No. 1 logistics-related investment that brands are making is in air freight: More than 30% of the brands surveyed have invested in shipping by air in the last year.
Air freight is faster and more reliable than shipping by sea, but comes with a steep cost. One estimate from logistics company Freightos said a $200 ocean shipment would be $1,000 if shipped by air. While significantly more expensive, air freight costs are actually much cheaper than they were pre-pandemic. According to supply chain trade publication Freightwaves, while air freight is 3-5-times more expensive than shipping by sea, it used to be 15-times more expensive. The benefits of air freight are significant, with shipments arriving twice as fast as ocean freight.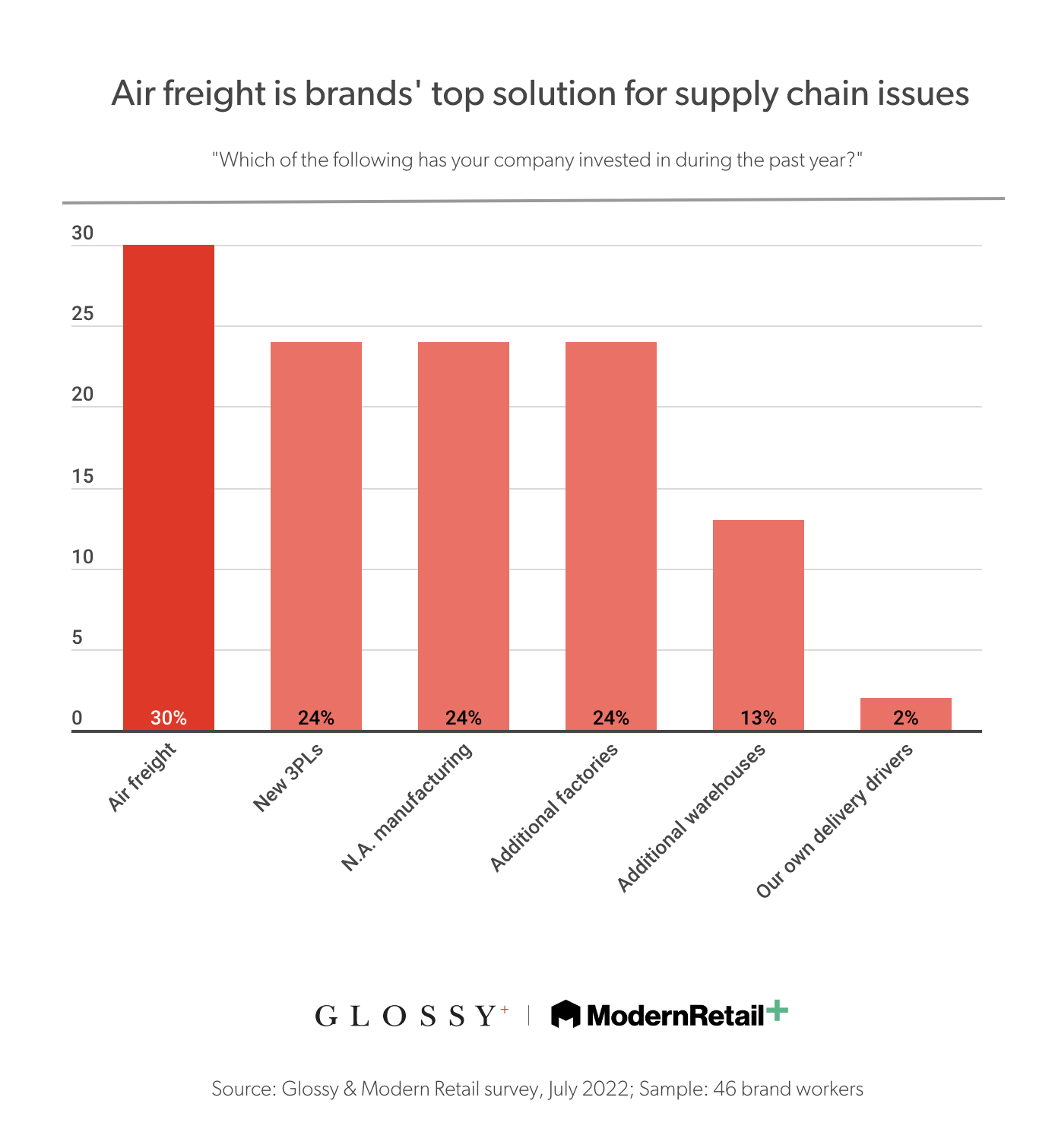 Brands are also adding additional factories to their fleets and moving manufacturing to North America. For both, twenty-three percent of surveyed brands said they invested in the supply chain solution in the last year.
Like air freight, manufacturing in North America is another tactic that is expensive but comes with benefits. Manufacturing in the U.S., in particular, remains more expensive than most other common manufacturing hubs, like China. But brands that primarily sell in the states are able to skip international shipping and keep products close to where the end customer is.
"With a factory in the U.S., you can respond in 24 hours," said Taylor Shupe, founder of the manufacturing company FutureStitch, which opened its first stateside factory earlier this month. "That's important for our brand partners." FutureStitch counts Crocs, Everlane and Toms as clients.
Brands are more reticent to hire their own fleet of delivery drivers or trucks. Only 2% of Glossy survey respondents have gone this route, likely due to the high cost. This strategy is common only among large brands with vast amounts of resources like American Eagle, Amazon and Walmart, which have begun investing in their own internal logistics infrastructure.