How retail startups are approaching hiring amid economic uncertainties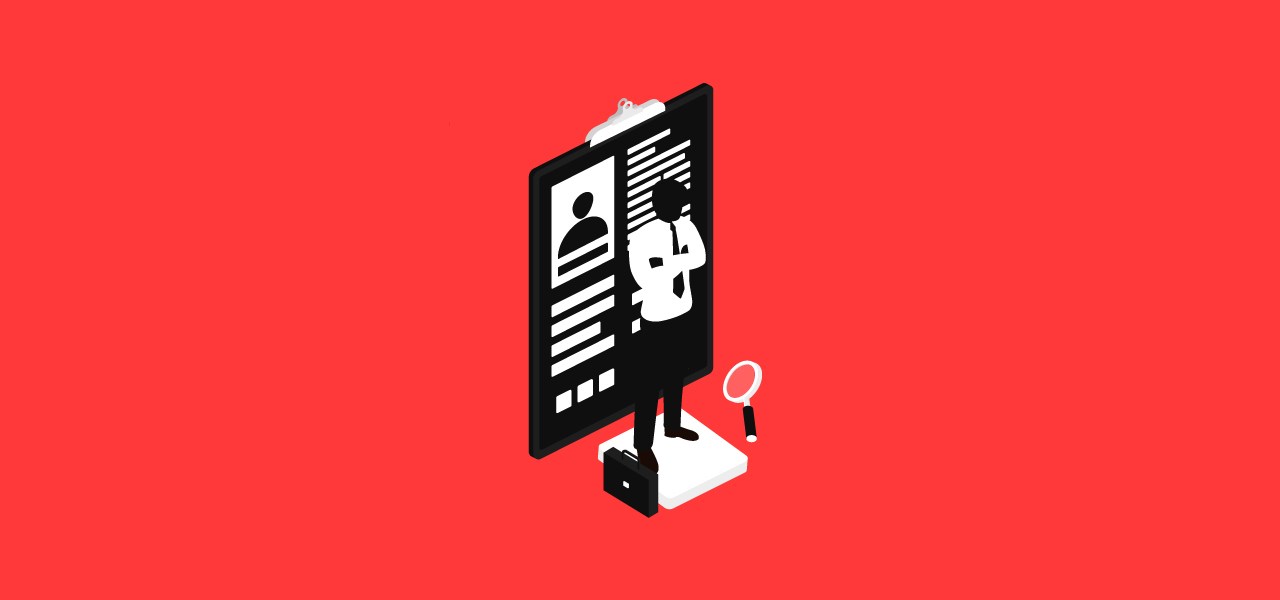 With big retail companies like Amazon, Bark and Stitch Fix announcing sweeping layoffs, smaller companies are rethinking their approaches to hiring.
According to a number of brand executives, early and mid-stage retail startups are slowing down or hitting pause on hiring new talent. Some said they're optimizing current staff's productivity by prioritizing more pressing rollouts. Others are hiring department heads who can carry a heavier workload without a big team of reports. And finally, some companies have even taken a quiet hiring approach. As in: they've scaled back on big hiring rounds and only have open positions that help fill team gaps for the time being.
All in all, hiring managers say they're being cautious about only bringing on people they absolutely need for the current growth phase.
An updated hiring strategy for new brands
Umaimah Sharwani, founder and CEO of Paro, a new South Asian food brand that launched online on Feb. 1, said she's taking her time hiring full-time roles. Currently, Sharwani is the only full-time person at Paro, and outsources tasks like marketing, social media and PR to freelancers on a monthly basis.
A number of factors went into the decision to stick with contractors. Half of the decision was due to the current economic climate, and the other half was "waiting to see what the business model will look like and hiring the right roles," she said. During the development phase, Sharwani thought she would start building a small core team alongside herself, but has since decided to wait for things to shake out.
Coming from DTC companies like Glossier and Bravo Sierra, Sharwani said she's hesitant about establishing a large team too early. Glossier, for example, recently went through internal restructuring through layoffs, in an effort to build out its wholesale presence this year. Sharwani originally thought of the obvious move of hiring a full time marketing director before launch. "I decided to hold off, partly because I know I can't offer them a competitive package right now," she said.
The goal this year is to enter more specialty retailers and grow Paro's online buzz. The brand's three products are also sold at two New York City specialty stores, and will be stocked at Pop Up Grocer's permanent flagship store opening in March. But amid a changing climate for CPGs, Sharwani said she wants to settle on channel mix before bringing in people to grow them. 
"I've found a lot of success through the freelance model," she said of the flexibility of contractors in the first year. "The marketing consultant I was working with pre-launch is different from the one I need now, so I don't want to rush into my first couple of hires." 
Another new brand is taking somewhat of a different approach to early-stage hiring, but is still bullish on utilizing freelancers for as long as possible. Jackie Stauffer, CMO at energy drink brand Gorgie that debuted in January, said the company created a mix of team roles based on buzz and retail deals. "We have six full-time employees, a few part-time contractors and a couple of agencies," Stauffer said. "As a new brand, we're focused on what works for us right now." 
Gorgie was created through a community-sourced process, with the founders using TikTok to test recipes and get feedback from users. This led to retail interest early on; Gorgie landed at select Whole Foods locations in New York in January. "We placed key operational hires early to build a tight core scaffold and layer on from there," she said.
Thus, Gorgie honed in on key roles early on to support distribution, including production operations and retail sales. "We'll keep the mindset of finding multipurpose players comfortable with the flexibility of a growing brand, but are committed to owning a full scope," Stauffer said. Next, roles in community, partnerships and social are being added. A few hires were set during pre-launch, she said, "but honestly most of them have been added based on real-time business needs and momentum."
Mid-sized brands get creative with existing staff 
For established, mid-sized brands with dozens of employees, hiring presents different challenges. Despite being at a bigger scale after years of growth, these companies still have to be strategic about adding too many employees — especially at a time when the retail industry is in flux.  
Angelo Sasso, senior vp of marketing at coffee subscription service Trade, said the company is currently abiding by what he refers to as "smart hiring practices." He likened it to the emerging trend of "quiet hiring," in which companies fill staffing holes with part-time or freelance employees. This approach is meant to help avoid onboarding and training people, only to let them go in a few months if the business needs to pivot direction. 
Trade, which first launched in 2018, currently has about 50 full-time employees, along with a couple of freelancers in affiliate and public relations. Sasso, who's been at the company for about six months, said the company is being conscious of not over-staffing, especially for teams still experimenting with new growth tactics. "We're still a small team that's testing and learning new channels," Sasso explained. "So we're not sure where we'll stack our resources next." 
"We're trying to train our internal team on adjacent roles that they're interested in," he said. For example, last year Trade hired an employee for affiliate and influencer marketing, "but the person is also interested in partnerships which is what they're helping with now," he said.
Still, Trade still has a few roles open, particularly in marketing, such as a new director of growth. "I'm trying to find someone who has good media buying chops, but that's not all they know or are interested in," he said. With Trade preparing to enter more wholesale and brand partnerships in the coming years, Sasso said Trade roles can no longer be just focused on digital growth skills.
He said that Trade expects new talent to be able to toggle between tasks. Sasso said that in the past few years, director roles have taken on a more managerial tone with big teams reporting to them. But with all the uncertainty businesses are currently facing, Sasso said this is a good time to return to lean and productive staffing. He added that department directors should be able to take on more responsibilities when needed. "This new director has to be able to adapt and grow with us," Sasso said.
This strategy is also popular with one company settling into post-acquisition team building. Superfood mix brand Your Super was founded in 2014, and was acquired by the newly-launched wellness venture The Healing Company last October. 
Kristel de Groot, co-founder and CMO at Your Super, said that downsizing for the acquisition "taught us that we can do a lot more with a smaller team."
At one point, Your Super had as many as 70 full-time employees, but layoffs leading up to the acquisition slashed that number in half. Now that finances and resources are being shared with The Healing Company, de Groot said the smaller staff makes more sense. "There are certain roles that we don't need to fill full time," she said.
"We're still running our own marketing and supply chain operations," de Groot said. "Those are the roles most important for us to keep in-house." But currently, the two to three open roles Your Super has are to fill vacant spots from employees who recently left the company. Like Trade, Your Super is sticking with multi-skilled executives to take it into more channels. "We brought on very hands-on marketing and supply chain directors, instead of VPs with a whole team under them," she said. 
Moreover, the current state of the economy is already being reflected in Your Super's application pool. De Groot said the company recently posted a position that "had 1,000 applications within a few days," which was a big contrast from two years ago when companies were desperate for labor. "We're taking our time assessing who to bring on more than we used to."
But, de Groot said with a more nimble but smaller staff, the founders have made decisions to prioritize some projects over others to avoid burnout. Now, Your Super departments have a rolling list of new releases and rollouts. 
"For example, we've a new product on the line that's taking longer to launch than originally expected," de Groot said. A planned branding revamp has also been in the works for months, but is currently on the back burner until more urgent goals, such as Your Super's wholesale expansion, are settled. "I would have loved to already have it rolled out, but it's not possible with less people on hand." 
Similarly, Trade's Sasso said the key is setting clear goals, expectations "and which hat" they need to focus on wearing. "If you're asking people to do more during these times, you have to be an empathetic and understanding manager," Sasso said. "The key is making efficient use of the resources you do have."