Fashion startups like ThredUp and Stitch Fix face pressure to cut costs on the public market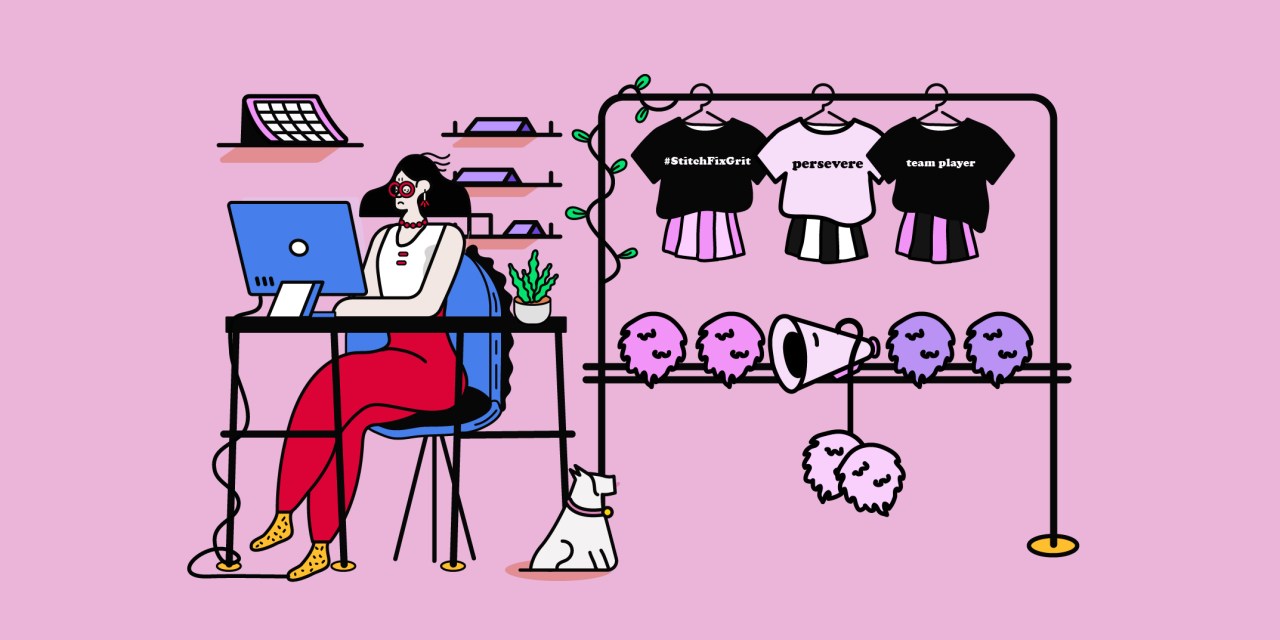 Some once-hot fashion startups are struggling to convince Wall Street that they can stem their losses.
The latest round of earnings from ThredUp, Stitch Fix and The RealReal are indicative of the wider challenges online fashion startups face as e-commerce sales growth has slowed. 
On Tuesday, ThredUp reported its full-year earnings in which the company said it received "record annual orders of 6.5 million, representing growth of 22% year-over-year." However, operating losses continue to mount, withThredUp reporting $92.3 million in net losses during the fiscal year 2022. Moreover, active ThredUp buyers fell to 1.7 million during the fourth quarter, representing a 2% drop compared to last year. Also reporting quarterly earnings this week was Stitch Fix, another company on a cost-cutting mission. Stitch Fix reported losses of $65.6 million in its fiscal second quarter, and outlined the ongoing execution of a restructuring plan for the fiscal year 2023, which includes reducing costs by $135 million.
For years, online fashion players like Stitch Fix and ThredUp were fueled by venture capital funding, which helped them acquire customers digitally and eventually, grow big enough to go public. But while the appeal of shopping on these platforms grew during the pandemic lockdowns, that has faded as more people get back to in-store shopping. Now, these once-novel startups are tasked with reminding customers what makes them so special — a task that's made harder by a potential economic downturn.
In Tuesday's earnings release, Stitch Fix founder and interim CEO Katrina Lake emphasized the company's dedication to improving cash flow. Job cuts are an ongoing piece of the puzzle. In January, culminating with the return of Lake as CEO, Stitch Fix announced that it was laying off 20% of salaried employees. But Lake said Stitch Fix is also focused on getting back to its roots by "re-focusing" on the personal styling model, following experimentation with flexible shopping.
"This quarter, we continued to execute on our plan to achieve profitability and preserve liquidity, delivering adjusted EBITDA of $3.8 million, which is at the high end of our guidance range," Lake said in the statement. "Looking forward, we will continue to invest in the advanced data science and machine learning capabilities combined with personalized styling expertise that have set us apart for more than a decade."
Stitch Fix reported during its fourth quarter earnings that net revenue decreased 20% year-over-year $412.1 million.  The number of active clients also declined 11% year-over-year.
The styling service went public in 2017 with a market cap of roughly $1.63 billion. That has shrunk to just over $550 million by the time the markets closed on Tuesday. Since going public, Stitch Fix has had to contend with slowing growth rates for its core styling service. In an attempt to recruit more customers, Stitch Fix added a one-off shopping option called Freestyle last year. However, the addition of Freestyle hasn't been enough to turn around Stitch Fix's recent revenue decline.
Jessica Ramirez, senior research analyst for Jane Hali & Associates, said online fashion – whether in resale or subscription boxes – is experiencing pressure to prove its value. "It seems like a lot of these companies IPO'd prematurely, and once you're out in public there is a certain level of growth that's expected," she said. While demand for e-commerce is still there, Ramirez said the cost of digital operations are placing pressure on companies like ThredUp and Stitch Fix to find new sources of revenue. "That's how we ended up with all these dollar stocks," Ramirez said.
During its fourth-quarter earnings, ThredUp executives gave a cautiously-optimistic outlook on improved margins over the next few quarters. In particular, ThredUp said that it was testing out fees for its cleanout service, which buyers utilize to send clothes to ThredUp, and testing out various changes to its promotions and returns strategy, all in the hopes of improving gross margin.
ThredUp was one of many retail startups to go public in 2021, hitting a valuation of $1.3 billion in its market debut. Today, ThredUp's marketcap is just under $250 million.
There are also several industry factors negatively impacting resale platforms like ThredUp, whose executives pointed to the heavy discounting across many retailers hurting consignment players. 
Ramirez said this shopper behavior is expected, especially among those trying to cut back on apparel spending. "In today's climate, off-price retailers like TJ Maxx are offering really good merchandise," she explained, and so more shoppers are opting for new, discounted items over pre-owned. "There doesn't seem to be so much of a reason for second hand buying right now." On the other hand, Ramirez said Stitch Fix's personal styling service and assortment aren't viewed as recession-friendly when compared to other marketplaces. 
Independent apparel industry consultant Erin Schmidt agreed that the fierce competition is giving shoppers a lot of choice, but a clear winner is yet to rise. 
"I expect to see more changes and in particular, innovation among the traditional resale platforms like ThredUp and The RealReal in order for them to remain competitive and to gain new customers," Schmidt said. As resale platforms mature in the U.S., Schmidt said each one will need to differentiate itself, "whether it be price, service, experience, or even a loyalty reward program." 
For companies like ThredUp and Stitch Fix, Ramirez said there is also a sense of muddled growth strategies in an effort to become profitable. Indeed, this set of startups have been experimenting with different models to diversify revenue streams. These include Stitch Fix's aforementioned Freestyle option and ThredUp running social media ads that appear to compete with fast fashion. "It seems they're trying a lot of different things and seeing what works," Ramirez said.