Earnings
// February 28, 2023 ■ 4 min read
Following deep cost-cutting, the RealReal outlines a path to profitability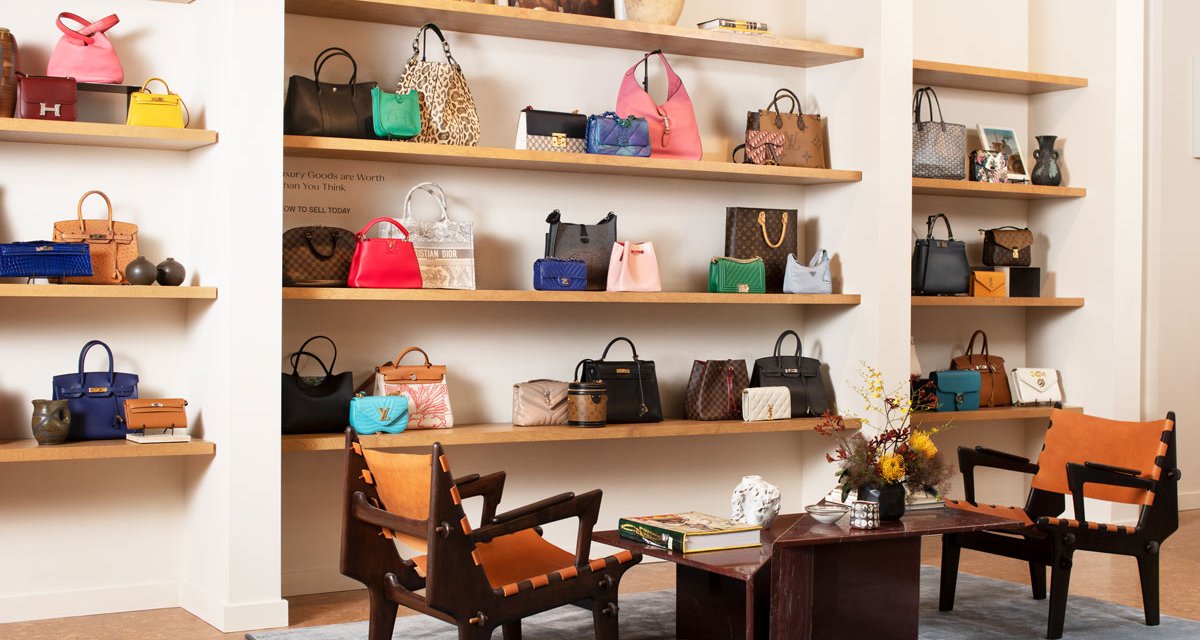 The RealReal
Cost-cutting has helped narrow The RealReal's losses — for now. 
The luxury consignment platform announced its 2022 fourth-quarter and full-year earnings, showing topline growth. During the earnings call, executives outlined the ways the company is nearing profitability — something it hasn't been able to do since going public in 2019. 
In order to get closer to profitability, The RealReal has undertaken taken drastic restructuring measures in recent months – such as closing four stores and laying off hundreds of employees in February. Corporate shakeups have also been underway. Following the departure of founder and CEO Julie Wainwright last summer, in January the company named John Koryl as new CEO and board member. Koryl, formerly of Neiman Marcus, joins The RealReal from the Canadian Tire Corporation. However, it remains to be seen if a new executive team and cost-cutting will be enough, as TheRealReal's annual losses still total nine figures. 
For the fourth quarter of 2022, the RealReal's total revenue was $160 million, an increase of 10% year-over-year – beating estimates by $2.41 million. For the full year, total revenue was $603 million, an increase of 29% year-over-year. Fourth quarter net losses were $39 million, compared to $52 million in the same period in 2021. For the full year, losses hit $196 million — an improvement from $236 million in 2021.
"We are pleased to announce solid financial results for the fourth quarter and full year 2022, including improved gross profit and Adjusted EBITDA loss on a year-over-year basis," said Rati Levesque, president and chief operating officer of the RealReal.
In this latest earnings presentation, the RealReal also laid out a series of key initiatives to accelerate profitability. These include updating its consignor commission structure, improving efficiency and cutting costs, optimizing product pricing and capitalizing on potential new revenue streams.
"Taken together, we are confident these key initiatives will help move the business to profitability and are meaningful changes in our business strategy," a letter to shareholders cosigned by Levesque and CFO Robert Julian read. "We are moving fast and with urgency, but we believe these key initiatives will take time, and their impact will not be meaningfully reflected in our financial results until later periods."
Despite a rise in demand for pre-owned luxury goods, buying and authenticating products before selling them to shoppers has proved to be a money-bleeding operation. 
Erin Schmidt, an independent apparel industry consultant, explained that dedicating entire departments to authenticating every product is time-consuming and expensive. Not to mention, the company's often-touted rigorous process has come under fire over the years, with some customers claiming they were sold counterfeit items.
And while closing stores may help reduce some of the costs, Schmidt said having stores typically help alleviate the challenges of virtual authentication and increase average value orders. Schmidt foresees more of these strategy pivots in 2023 as resale platforms try to compete for sellers and buyers — not only against each other, but also against brands building out their own resale businesses. 
Competing for gently used items is another challenge companies like the RealReal face.
Brian Ehrig, partner in the consumer practice at Kearney and co-author of Kearney's annual Circular Fashion Index report, said that like many tech companies, a lot of funding went into resale during its initial hype cycle. And as such, he said "they may have over-hired in line with anticipated growth." 
"What we continue to see is that supply is actually the main challenge here," said Ehrig, adding that refreshed inventory has always been a hurdle for resale players. "This inherent limitation is why I think there's a good chance we'll see further industry consolidation in order to build scale," he added. "I also think we will continue to see these businesses explore both peer-to-peer and B-to-C, such as what ThredUp is doing, in order to work both consumer and business sides of the market."
"In order for The RealReal to grow sustainably, the company will need to focus on its operational costs, which mainly encompass authentication and inventory fulfillment," Schmidt said. "As a luxury platform, receiving and processing inventory from thousands of different sources and authenticating it is a tremendous challenge."