Retail brands usher in 'Black November' as holiday sales kick off early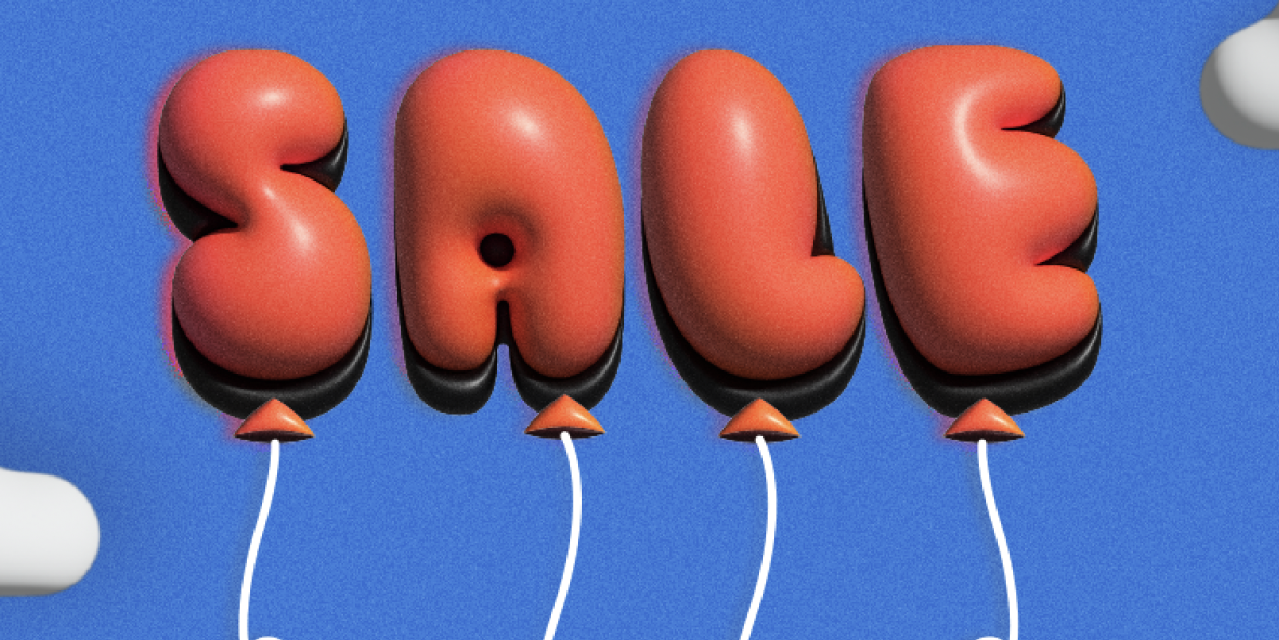 Black Friday has turned into Black November, as retailers are already teasing their holiday sales.
On Wednesday, Walmart unveiled its Black Friday campaign, which featured the cast of the movie "Mean Girls" reuniting for the ad campaign. The big-box retailer said that Black Friday deals will kick off on November 8. And with the country's biggest retailer already kicking off its Black Friday campaign, many startups feel like they, too, need to offer holiday deals starting earlier in the month.
The early sales strategy, which has become popular among brands of all sizes in recent years, has its pros and cons. On the one hand, research shows that many Americans still wait for the traditional Black Friday weekend to ramp up their gift shopping. But with major retailers like Walmart and Target launching their sales this week already, more companies see a value of driving fourth-quarter sales as early as possible. This growing trend is now also being perpetuated by Amazon's second Prime Day sale, which took place in mid-October.
Marketing executives that spoke with Modern Retail said that not only can hosting earlier Black Friday sales can generate more fourth-quarter revenue, but it also keeps customers coming back to check for deals leading up to Black Friday week. That, in turn, allows the brands to leverage the traffic to push new product releases.
This year, bag brand State Bags starts its early Black Friday sale on November 16, with 25% off all orders. For the actual Black Friday weekend, the company is layering this discount on top of free bag embroidery — which can be applied to already on-sale items for bigger savings.
The company found success offering these same deals, at around the same time last year, according to State Bags CMO Meghan Holzhauer.
Holzhauer told Modern Retail that Black Friday-Cyber Monday has consistently been a high-performing period for State year-over-year since launching in 2013, with last year being the best one yet. "Our paid social agency referred to November as 'Black November,' citing that many brands have just launched or are launching their Black Friday promotions at the beginning of the month," Holzhauer said. State did not pull its promotion that far up, Holzhauer said. "But we are going to be leaning into our always-on 15% off new customer offer from a messaging standpoint to help drive conversions during an extremely promotion-heavy period," she said.
Some companies are trying to not offer too many heavy discounts too soon by only allowing rewards members to shop early Black Friday sales. This week, for instance, Alo Yoga kicked off a 30% off sitewide deal — only available to its VIP program members. The membership is free, which encourages its site visitors to sign up. This cohort of Alo customers also get early access to popular styles that tend to sell out quickly. Similarly, footwear brand Cole Haan will start its sale on November 17 for loyalty members and November 18 through the 26 for everyone else.
Another tactic that's become increasingly popular is offering a series of deals over several weeks to keep customers coming back to shop over the course of the month.
Apparel brand True Classic has planned a series of staggered sales throughout the entire month, building on the strategy's success last year. Kayla Santos, head of brand marketing at True Classic, said the company has seen customer behavior shifting through the insights gathered over the years. "People are starting their holiday shopping early while also buying for themselves during this time period," Santos said.
"Our Meta team sent us some insights and recommendations based on what they saw for shopping behavior in the previous year," she added. Santos also pointed to recent research breaking down the busiest months for holiday shopping. As such, True Classic has a mix of discounts on existing and new products to keep customers engaged.
The company is starting with an "up to 60% off sitewide sale" running from November 2 through the sixth. The limited time themed deals will follow, such as 60% off when buying two apparel packs; The brand is known for selling its pieces in bundles of three. The brand is also dropping new three and six-packs this month, Santos said, to drive volume over the busy Thanksgiving weekend. Finally, the Black Friday weekend will feature the deepest discounts, with products reduced up to 70%. 
With an abundance of promotions, State Bags expects to surpass past November revenue. "While the world may seem a bit sideways due to ongoing global and economic challenges, there's no reason to believe this year won't follow suit," Holzhauer said.
That said, there is also preparation to modify sales strategy, based on real-time insights. "The name of the game for us is being nimble – having our ears to the ground and responding to customer trends in real-time, as much as we can," Holzhauer said.