Amazon Briefing: Sellers are shipping items to warehouses early to prepare for the holidays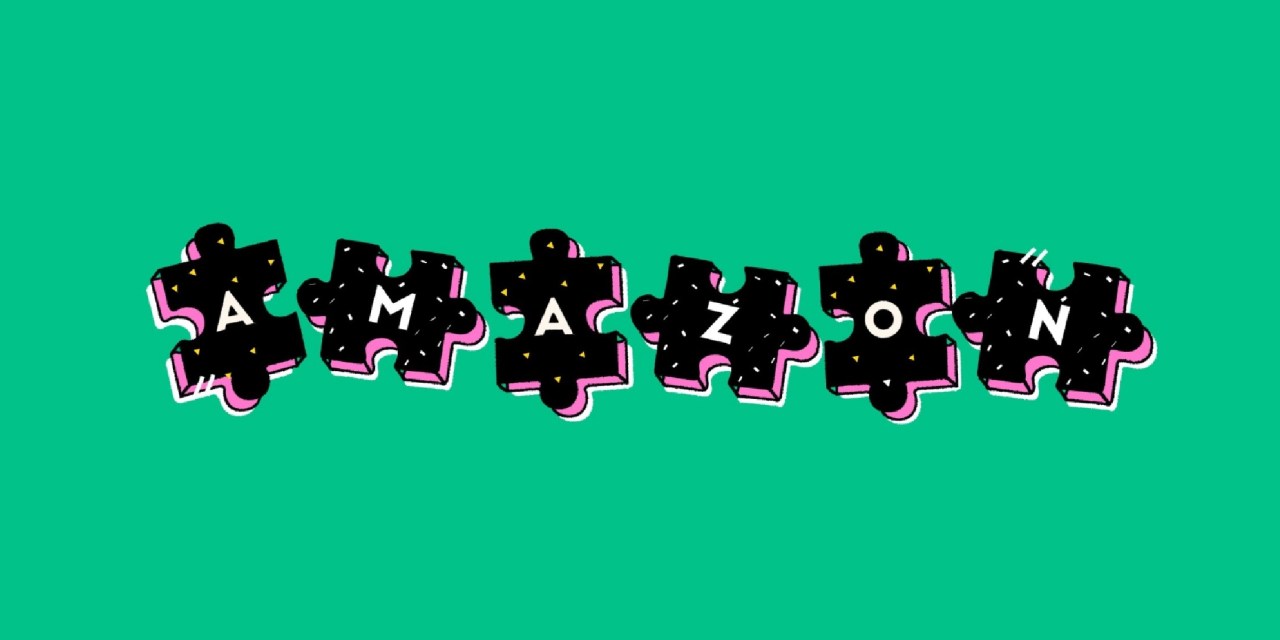 This is the latest installment of the Amazon Briefing, a weekly Modern Retail+ column about the ever-changing Amazon ecosystem. More from the series →
As the holiday shopping season rolls in earlier than before, Amazon sellers are stocking up on goods earlier and prioritizing best-selling items.
Earlier this month, Amazon sent a message to sellers recommending that they plan ahead to make sure their Black Friday inventory arrives by Oct. 26. Amazon's Black Friday sale will come just a few weeks after its Prime Early Access Sale — which occurs on Oct. 10-11 — making inventory planning complicated for many sellers who want to meet the demand but are also attempting to avoid any extra fees from unsold goods. Sellers are also penalized if they run out-of-stock on Amazon.
As such brands are rethinking when to send inventory out to Amazon — some even incurring fees in the name of not running out of stock later in the year. For example, after taking a hit from shipping inventory late in the past, Peter Gladstone, founder of razor storage device company Bladelife, said that the company started stocking up on goods as early as late August. Meanwhile, Tattoo aftercare brand Mad Rabbit said that it started getting its holiday inventory ready two to three quarters ahead of time to account for any possible supply chain delays. Cosmetics brand Mirabella Beauty, on the other hand, has been making more room for in-demand products to avoid getting charged for unsold products.
"The reason Amazon wants everybody to get things in early is because there's a big stress load on the warehouses," said Phil Masiello, founder of powdered superfood brand Uplift Florae and CEO of revenue acceleration agency Crunchgrowth. "There are trucks that get backed up. I've seen trucks in the parking lot not be able to be received for a couple of days because it's too busy."
In Amazon's message to sellers, the company said that it intends to focus on processing customer orders in November and December. "This temporary shift in emphasis from receiving shipments to fulfilling customer orders will ensure faster delivery speed and maximize your sales potential during the holiday season," the company wrote.
Much like big retail brands, the holiday shopping season is the biggest sales period for many of these third-party Amazon sellers. Bladelife, which has been selling on Amazon since 2021, said its volume typically doubles during this time of the year. Bladelife currently has two SKUs in the shaving accessory category. Mirabella Beauty, on the other hand, is expecting a 20% to 25% growth over the holiday season. This season also produces skyrocketing sales for Amazon. The e-commerce giant's 2022 holiday sales were up 9% year-over-year and up 78% from 2019, a Bloomberg analysis found.
Amazon typically gives sellers an update every month on how much inventory it is able to store based on the seller's sales. In addition to shipping holiday inventory earlier, Bladelife's Gladstone said that the company has been shipping the maximum amount of inventory that Amazon allows to set itself up to meet demand during the holiday shopping season despite the risk of racking up fees from unsold products. During the previous holiday shopping season when it had inventory issues, the company started stocking up in mid-October.
"To mitigate that risk of running out, we're fine being penalized," Gladstone said. "We don't let the fear of those fees have us make a really dumb short-term decision."
Gladstone said the company is planning to advertise on Amazon and drive traffic to Amazon to bump up its sales.
Mirabella Beauty, on the other hand, plans to utilize coupons on Amazon to entice customers.
Much like Bladelife, Mad Rabbit is also maximizing its capacity and sending inventory early. Mad Rabbit has about 12 products and up to 45% of its revenue comes from Amazon. While the company is focused on minimizing out-of-stock situations, it is also allotting more space for its in-demand products during this time of the year to avoid extra fees.
"We're not overstocking on products that aren't selling the best on Amazon," said Selom Agbitor, co-founder of Mad Rabbit. "The product that people are buying the most of, the products that have the most chance of going viral, those are what we prioritize in terms of stock levels." Some of its best-selling products during the holiday include its numbing cream and tattoo balm.
Mirabella Beauty is also giving more room to high-demand products on FBA. Owner and creative director Miranda Coggins said that the company is putting products like its LED facial mask, foundations and press powders on Fulfillment by Amazon. Meanwhile, products that typically aren't top sellers during this season, like its makeup brushes, are shipped from the company's warehouse.
"We really keep the best sellers that are selling on Amazon in FBA," Coggins said. "And then anything that's a lower seller we do [Fulfilled by Merchant]." Mirabella Beauty is also working with digital growth agency Vendo to help manage its inventory.
Crunchgrowth's Masiello said that the holiday shopping season is getting earlier and sellers have to adjust to it. He said that Amazon's Prime Early Access Sale is a strategic move to block out its other retail competitors like Target and Walmart. While sellers are positioned to benefit from this event, it also makes inventory planning tricky.
"If people are just starting to plan now, I don't think they're going to have a good holiday," Masiello said.
The FTC takes aim at the Buy Box
The FTC just levied a huge antitrust lawsuit against Amazon. There are many allegations in the 172-page document, but one major area of concern is the Buy Box. And while some sellers aren't convinced that all of the regulator's claims about Amazon are necessarily true, many do think it's time to upgrade the Buy Box program.
A few quotes from a recent story:
"I don't know a single seller that's okay with it. This is a pretty common complaint. I think that's the one thing that the government could change coming out of this that I think would be a positive," said Josh Justice, director of marketplaces at SuperATV which sells accessories like windshields and bumpers for off-roading vehicles on Amazon.
"[The lawsuit] "is reassurance to me that fairness is achieved for marketplace rivals and businesses that sell on Amazon. I'm grateful for the pressure on Amazon to ensure fairness for rivals and the selling community," said Chris Palmer, CEO of SupplyKick.
You can read more about it here.
Amazon news to know
The Wall Street Journal reports that Thrasio is exploring restructuring options. The aggregator is allegedly looking to find new funding, but it is also potentially exploring the possibility of bankruptcy.
Amazon confirmed that it has hired Microsoft's product chief Panos Panay. He will begin at the end of October.
Amazon is investing as much as $4 billion in the AI startup Anthropic. Employees and AWS customers will gain access to Anthropic's technology as part of the deal.
What we've covered