Amazon Briefing: Brands are reporting encouraging results from this year's October Prime Day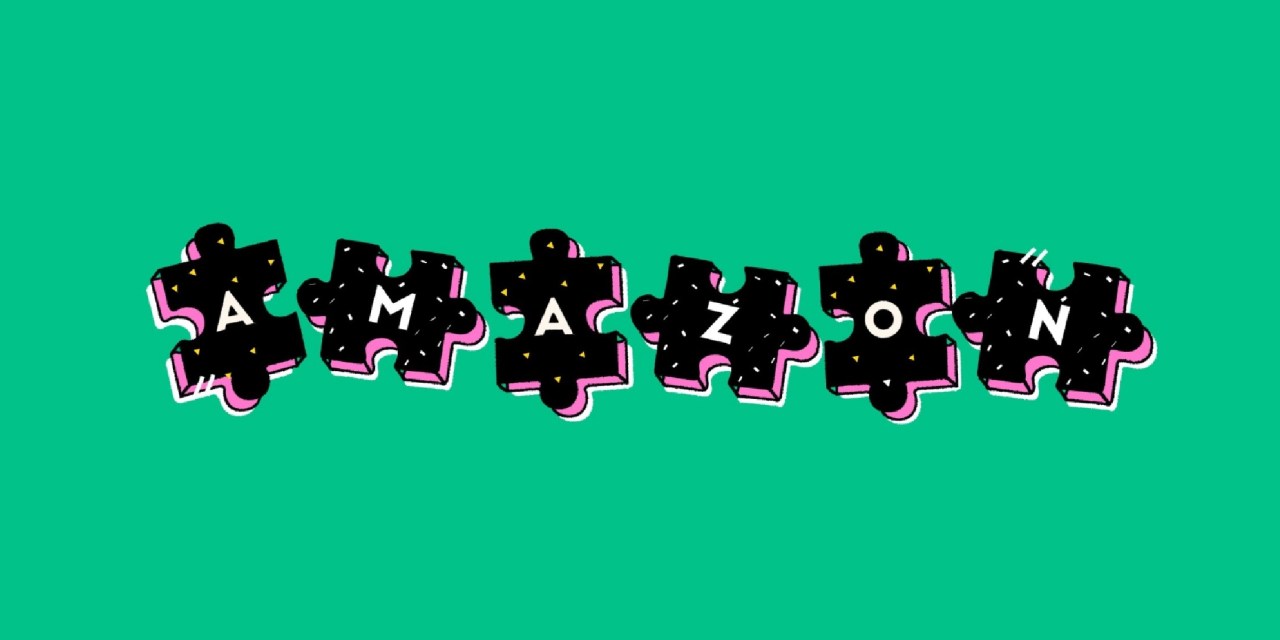 This is the latest installment of the Amazon Briefing, a weekly Modern Retail+ column about the ever-changing Amazon ecosystem. More from the series →
Early numbers suggest that Amazon's October Prime Day drove a sales spike for some brands compared to the same time last year, as shoppers began to look for early savings going into the holidays.
Phone accessories brand Velvet Caviar said it saw a 25% bump in sales on Amazon at the end of Oct. 10 compared to the same time last year. Unilever's Liquid I.V. which sells powdered electrolyte drink mixes said it saw "triple-digit growth" on Amazon at the end of the first day of Prime Big Deal Days compared to the same first-day results on last year's Prime Day.
It points to the sales event showing early signs of success two years in, even as some retailers remain wary about their holiday outlooks. Early signs show that people may be more price-conscious this year; Bloomberg BNN reported that shoppers appeared to be buying more affordable items compared to bigger splurges.
Amazon's second Prime Day, which ran this week on Oct. 10 and 11, is becoming one of Amazon's biggest sales events. While its sibling deal event, which happens in July, has been occurring since 2015, Amazon launched a second deals event tied to early holiday shopping last year. The overall success of last year's Prime Day indicated that demand for another Prime Day is there. Amazon said it sold more than 100 million items on Oct. 11 and Oct. 12 last year. With this second one in the books, brands said they're seeing strong consumer sentiment and an overall eagerness to shop for value deals.
With numbers still coming in, there do appear to be a few category winners. Toys was the most "active category" in terms of products being promoted on Amazon, said Profitero Chief Marketing Officer Mike Black.
The toy category saw the most new products reach the top 10 best sellers rank on Amazon at the end of October 10 Profitero data showed. At a high level, Black said, toys emerged as an interesting category this Prime Day for a few reasons. "There's a lot of new products that are being introduced. We saw Amazon send out a toy catalog a couple of weeks ago. We're seeing a lot of TikTok integration. There's a lot of surround sound around toys and that's to be expected as we're heading into a toy season where moms and dads have got to wrench every dollar," Black said.
Other categories saw big gains too, according to Profitero. "If you're a toy, baby or beauty brand, Prime Day was your time to shine," said Black. "That's because these are the categories that shoppers tend to start looking at to try to find early savings going into the holidays."
But this year, Amazon and brands selling on the platform made some changes to try and wring out even more sales than years past.
Paul Puchalski, marketing director at Velvet Caviar, said a big difference this year versus last year was Amazon offering better badging which made products more discoverable on the platform. To be sure, last year, Amazon didn't have these so-called red badges for Prime Day deals. A Prime Red Badge deal carries a bright red horizontal label which says "Prime Big Deal" under both the product and category listings to help shoppers spot the discount offered. And this year, Amazon has made that badging more visible and clear, so shoppers are able to recognize Prime Day deals more easily.
Puchalski said Amazon's new red badge under Prime Day deals this year helped make Velvet Caviar's products more discoverable. "I think we're getting more exposure through that," he added.
Meanwhile, Aaron Jones, vice president of e-commerce and media at Liquid I.V. said that this year, the wellness brand had products selling in the Amazon Prime Top Deals spot on the homepage, "surfacing us as one of the highest exposure brands on the day." He added the real driver of the brand's success was more brand awareness that helped bring in new customers. The wellness brand also ran a multi-channel marketing campaign on and off platform to support Prime Day. "Amazon is a great pulse-check of how our brand is resonating with consumers, and Prime Day is no exception to this," he said.
Data from Stratably showed that a significant number of Amazon sellers spent more on discounts and deals this year in order to stand out with consumers. Last week, Stratably asked more than eighty first-party Amazon sellers about their Amazon holiday strategies and 45% of brands said they were spending more on promotions this year than last.
Russell Dieringer, founder and CEO of Stratably said brands are offering deeper discounts as a lever to stand out to shoppers looking to alleviate some pressure from inflation. "It's just in response to the pressure that consumers are under. Consumers are looking for value after struggling through high inflation for a decent stretch of time," added Dieringer.
The big question that remains is how this year's fall Prime Day will compare to others. According to data from Sprout Social, there were 7,753 mentions of Prime Day on October 10 this year, compared to 7,936 mentions posted on the same day last year. That being said, the data said this year's posts had 1.66 billion potential impressions, compared to 1.32 billion potential impressions last year.
It's also unlikely that this event will compete with the sales Amazon saw during its July Prime Day. Earlier this year, Amazon said the first day of its summer Prime Day on July 11 was its single largest sales day in company history. Over the course of the two-day July shopping event, Prime members purchased more than 375 million items worldwide. For comparison, Amazon sold over 100 million items during the Prime Early Access Sale event held on Oct. 11 and Oct. 12 last year.
Overall, Black said Amazon is evolving the Prime Day playbook by adding lots of deals across multiple categories and with lots of big brands showing up, especially in the CPG and traditional grocery categories. "I think the key takeaway here is Amazon has created a really good formula that is now attracting a lot more major brands," he said.
Amazon news to know
Amazon has been reportedly linked to labor trafficking in Saudi Arabia, writes the Guardian.
Amazon U.K. will invest $207 million on salary hikes for frontline operations staff, Reuters reports.
Amazon plans to deliver even faster video, according to Bloomberg.
What we've covered