Black Friday 'creep up' is impacting how brands prep for the holidays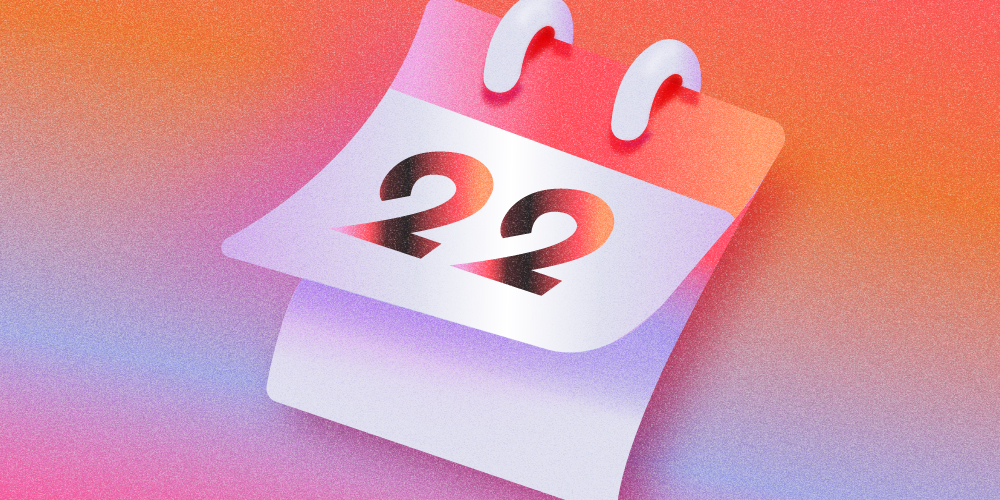 Ivy Liu
This story is part of The Last Mile, a Modern Retail editorial series looking into the strategic changes brands and retailers are making to their logistics and fulfillment programs to be fully prepared for the holiday season. More from the series →
Historically, Tarte Cosmetics' holiday strategy has revolved around three major hubs: Black Friday, Cyber Monday and last-minute gift giving in December. Now, the brand is seeing traffic and interest "drop off pretty significantly" at the end of November.
"Knowing this, we've sort of moved all of our marketing activity," Samantha Kitain, chief marketing officer at Tarte, told Modern Retail. "So, we kick off our holiday collection much earlier in the season."
Tarte, which launched its holiday items online in early September, is one of many brands making major changes on the back end to accommodate shoppers' rising interest in grabbing holiday gifts early. In the past, holiday promotions largely kicked off in late November, with retailers racing to discount products for Black Friday and Cyber Monday. Now, because of inflation, more budget-wary shoppers are stretching out when they buy gifts.
According to Gartner, 19% of shoppers now look for holiday gifts year-round, up from 16% last year. The shopping app LTK predicts that 38% of U.S. shoppers will have started their holiday shopping by the end of September, a 25% increase from last year. To meet this demand, brands are now pushing their production calendars forward, reallocating marketing spend and planning new types of promotions at different times of the year.
Revised schedules and supply chains
Every year, Tarte develops a new holiday collection for its customers. These include eye shadow kits, brush sets and lip duos. Creating these products takes time, and in the past, Tarte started working on them 12 to 16 months in advance. That has now changed to a minimum of 18 months, "if not longer, for certain products that have longer lead times," Kitain explained.
Tarte, like other brands, struggled with supply chain constraints in 2021. Today, the brand is "really sensitive" to making sure that its inventory — especially for limited-edition holiday collections — comes in early, Kitain said. Tarte now plans for its holiday items to arrive and be ready for sale as early as August.
"This year, we're hypersensitive to the fact that if we miss out on the opportunity for those sales in September, October, November, then we'll be challenged for the year," Kitain said. "You don't really have a lot of opportunity to make that up. So, it's important for us to make sure that we're timing everything to get here well before Q4, so that we can be fully stocked."
K18, a haircare brand sold in Sephora and on Amazon, typically plans its supply chain for the holidays months in advance, "if not at the beginning of the year, or even at the end of Q4 of the previous year," Cristina Szewczyk, vp of digital at K18, told Modern Retail. While K18 hasn't moved its manufacturing schedule forward, it does anticipate more interest from shoppers this year.
"We're already planning for this increase in volume in Q4," Szewczyk said. For K18, that means "prepping our supply chain, our partners, our manufacturers… to ensure that we never hit a stock-out situation," she said. "This is probably the only time a year that if you miss the day, you miss the day. And you can't really come back from that."
These adjustments, while beneficial to sales, can also put brands under pressure, acknowledged Nikki Baird, vp of strategy at the retail technology provider Aptos. November and December alone can account for as much as 30% to 40% of a retailer's total yearly sales, she said, "and there is just no getting around the strain of storing [inventory], positioning it and getting it out on the floor to meet that kind of demand."
"No one can afford to build warehousing, logistics or store backrooms just for peak when there are 10 other months out of the year where you won't come close to those kind of stock levels," she said.
JCPenney has made supply chain optimization "a big part" of its reinvestment efforts, and it will continue to do so during the holidays, Michelle Wlazlo, chief merchandising officer at JCPenney, told Modern Retail via email.
"We're implementing new tools to optimize inventory management and capture data to inform decisions about exactly that — planning, as well as allocation, fulfillment and replenishment," she said. "These tools will be particularly useful as we look at holiday planning and how to be most efficient as we plan earlier this year."
The need for 'nimble' marketing
While some brands are moving inventory buys up, others are rejiggering their marketing calendars to make sure they are speaking to early holiday shoppers.
Hanna Andersson, a children's clothing brand, considers the holidays its "biggest season," Chief Brand Officer Callie Canfield said. Its most popular items during the holidays are its matching sets of adults and kids' pajamas. "We really plan ahead and make sure that we have them in DC [distribution centers], so if we need to pull them up to account for customer demand, we can do that," Canfield explained.
Many of Hanna Andersson's customers will start buying clothes early in the season to make sure they can grab everyone's sizes on their list, Canfield said. Black Friday is a "huge time" for the company, she acknowledged, "but lots of people want to make sure that they're getting their holiday PJs before that." Hanna Andersson makes holiday pajamas available in September for those who want to get a head start.
This can be challenging from a marketing perspective, though, Canfield acknowledged. While some of Hanna Andersson's customers may want Christmas-themed items in the early fall, others may be looking for clothes with Halloween or Thanksgiving imagery. There's also the issue of varying weather patterns. "We want to talk about a 'buy now' message in places where it's still 80 degrees," Canfield said. "So, it's definitely pushed us to be nimble."
Today, Hanna Andersson tries to be "really specific by channel," Canfield said. "We're doing a lot more in terms of personalization and segmentation, so we can reach specific customers with specific interests via email, and we don't have to give them all the exact same message." Customers who have bought holiday pajamas in September in the past, for example, are getting notified now.
This is also a strategy that Tarte follows. A lot of its customers on Facebook, for instance, shop the holidays earlier, so the brand will start marketing for the holidays there first. Instagram tends to be more "up to date," Kitain said, with TikTok audiences "focusing on the now."
K18 is shifting more of its marketing budget to the fourth quarter to keep up with consumer interest. "In Q4, generally, we're going to spend more… because the cost to be an option goes up," Szewczyk said. "It's almost like you have to pay to play to stay top of mind and relevant in Q4."
Flexible sales strategies
It's not just marketing costs that are going up — it's the cost of goods, too. Deloitte expects holiday retail sales to increase between 3.5% and 4.6% this season, and more than half (56%) of consumers say inflation has impacted their holiday shopping plans, according to Jungle Scout. With shoppers looking for discounts often and early, some brands are changing how they think about promotional activities for the holidays.
When it comes to sales and deals, Tarte is putting less focus on standalone dates like Black Friday and Cyber Monday. In the past, "I think we were forcing shoppers kind of into those moments that we thought made sense for the brand," Kitain said. "I think now we've adjusted and pivoted."
Today, Tarte is taking away some of its December promotions in favor of more activity before Thanksgiving. It's starting to push products earlier in October and September. Right now, it's having a sale on its Custom Kits, allowing shoppers to pick seven beauty products for $67.
Tarte is also courting customers who want to treat themselves by stressing the idea of "self purchases" in September and October, Kitain said.
It's important that retailers remain flexible and open to different kinds of holiday plans, Kassi Socha, director analyst at Gartner, told Modern Retail.
The most strategic retailers, she said, are keeping tabs on how consumer expectations change throughout the year and then forming a response. "They're not setting and forgetting the strategy that they developed in January and just letting it go into execution, but they're constantly refining it to drive success," she said.
Kitain, too, acknowledged that retailers need to take notice of customer needs around the holidays and adjust appropriately. In the past, she said, "customers have said, 'I gotta jump on that sale, because it's happening now.'"
"I think the book has really flipped when you get into Q4," she went on. "[Now,] it's the shopper patterns and the shopper behaviors that are driving what retailers are doing."