Unpacked
// October 10, 2023 ■ 6 min read
Unpacked: The Shop Safe Act is the latest effort to crack down on counterfeit sales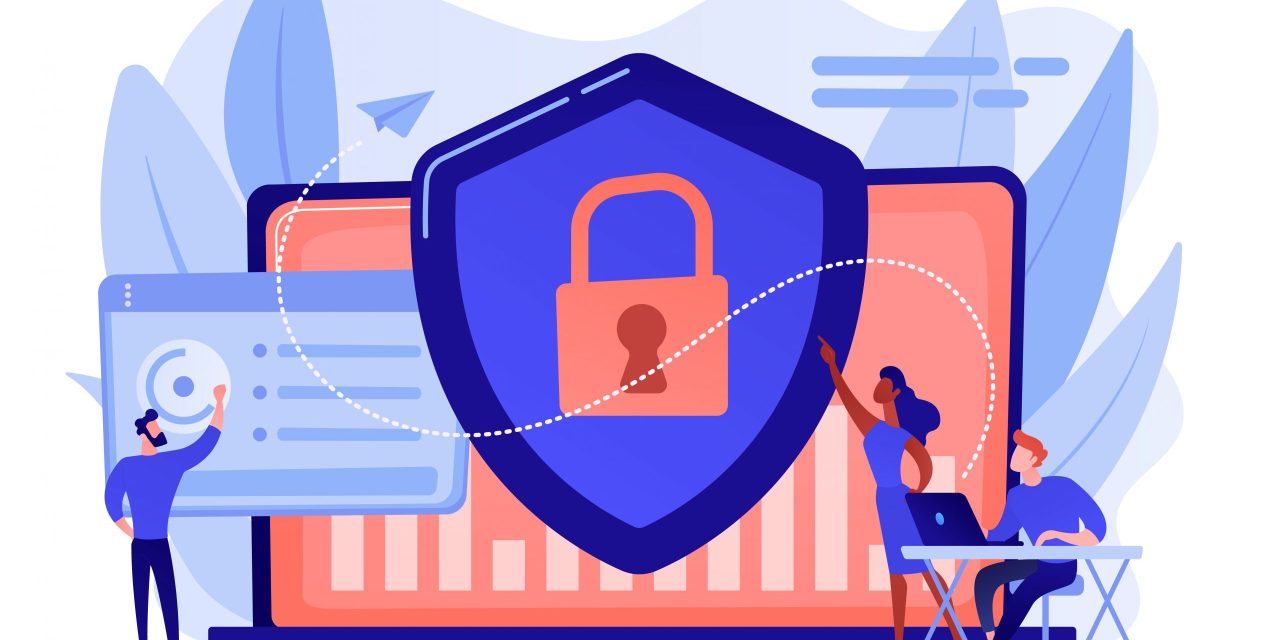 Brands and marketplace platforms are facing off over a proposal that could add liabilities to sales platforms that don't go far enough to keep counterfeits off their platform.
The Shop Safe Act, introduced on Sept. 28 by Sens. Chris Coons (D-Del.) and Thom Tillis (R-N.C.), stands for the Stopping Harmful Offers on Platforms by Screening Against Fakes in E-Commerce Act. It was previously introduced last session as a means to crack down on counterfeit product sales alongside the Inform Act. That bill passed with support from both brands and marketplaces, and requires marketplaces to verify identification, contact information and bank account information to confirm the identity of third-party sellers.
The Shop Safe Act goes a step further than Inform by requiring those platforms to do more vetting of counterfeit goods, or else be legally liable for those goods pose health or safety threats. It has widespread support form retail lobbies like the American Apparel and Footwear Association, Toy Association and the National Association of Manufacturers.
The proposal, introduced as Senate Bill 2934, has made some headway with a hearing from the Senate Judiciary Subcommittee on intellectual property last week. But without the same widespread support that the Inform Act had, it's unclear if the proposal will make it to a vote.
Matt Schruers, president of the Computers & Communications Industry Association, which counts e-commerce players like Amazon and eBay as members, said at the Senate subcommittee hearing last week that the proposal is "highly flawed." The group supported the Inform Act, and Schruers urged lawmakers to give that bill time to work before adding more laws.
"CCIA has significant concerns with Shop Safe including broad, ambiguous definitions, prescriptive and inflexible requirements to escape automatic liability, and lack of meaningful responsibilities on the brand side, which mean the bill will not successfully accomplish what it seeks to address," he said.
But groups that support the Shop Safe Act, like the American Apparel & Footwear Association, say that they're looking for the same guardrails for online stores that exist for physical retail, where selling counterfeits is illegal.
Jennifer Hanks, director of brand protection with AAFA, told Modern Retail that a key issue with counterfeits is because they're made of lesser-quality materials that could be harmful. But even if the product is safe, there's concern about how the purchaser will then view the brand if it's of shoddy quality.
"It goes far beyond that in terms of IP misuse, infringement, brand protection issues," Hanks said. "And it's not just our members. It's across industries."
With the Shop Safe Act again up for debate, here's what brands need to know about the proposal and where it stands.
How widespread is counterfeiting?
Given its subversive nature, the exact scope of counterfeiting is hard to quantify. But the National Association of Manufacturers found in 2019 that counterfeits cost $131 billion from the U.S. economy.
Another indicator of counterfeit activity is the annual Notorious Markets review from the U.S. Trade Representative, which describes specific operations that sell counterfeit goods or facilitate piracy. The most recent edition said that rights holders — or the brands and companies that hold the intellectual property of legitimate goods — are noticing more counterfeits moving on social media channels.
"This rising concern has coincided with the continued growth of e-commerce and the increased movement of many physical sellers to predominantly online platforms," the report said.
Platforms have attempted to tackle the issue of counterfeits on their own — Amazon reported that it took 6 million goods off last year — but they still face a challenge given the huge volume of products that are being sold.
For brands, counterfeits run the risk of damaging their reputation or stealing away sales — and while not necessarily rising to the level of an intellectual property violation, some brands are facing competition from dupes that are cheaper and taking over on TikTok as users look to win out on a good deal.
What would the Shop Safe Act require?
The Shop Safe Act creates a law for trademark infringement liability that would apply to e-commerce platforms that sell a counterfeit good that poses a threat to health and safety, unless that platform is providing "best practices." Platforms that are vetting sellers, removing counterfeit listings and kicking off counterfeit sellers would have a safe harbor from liability, according to the current proposal.
Brands that have trademarks for their products would be responsible for providing those to the platforms in order to help them be proactive in removing counterfeit products.
Why do brands support it?
Jen Gibbons, the vp of government affairs for the Toy Association, said the overarching concern with counterfeits is that those who are making them are likely to be using lesser-quality materials, or skirting the same safety testing that legal manufacturers would go through to bring the product to market.
Under the current system, it's "disproportionately on brands or consumers to notify the platforms of dangerous or counterfeit or noncompliant products," she said. The Shop Safe Act could remedy this by making platforms take proactive measures to ensure that products are legitimate.
"Right now it's extremely challenging and the burden of enforcement and notifying and getting counterfeits [off of marketplaces] falls disproportionately on the brands," she said. "There's no common approach, necessarily, across the marketplaces."
Hanks said that the Shop Safe Act's requirements would provide parity between online and in-store retail, where it is illegal to sell counterfeits.
"It's the verification and proactive measures in terms of keeping counterfeits off that platform that is needed," she said.
Why are online platforms against it?
Schruers of CCIA testified Tuesday that the groups' members are already cracking down on counterfeits. In addition to having terms of service that prohibit such activity, the industry supported the passage of the Inform Act that went into effect this summer. While that rollout has been rocky for some marketplace sellers as they aim to verify their accounts, Schruers urged lawmakers to give the Inform Act time to work.
"Rather than relying on outdated numbers, Congress should obtain updated information that takes into account this newly enacted and implemented law before rushing to pass new legislation that could destroy many legitimate small businesses operating online," he said.
Additionally, Schruers said that Shop Safe's language is too expansive and ambiguous. That includes issues with how it defines an unsafe product, and how it defines "electronic commerce platforms."
He also took issue with the way the proposed law holds platforms liable unless they meet certain qualifications like removing counterfeit sellers and listings, and having measures in place that attempt to stop counterfeit sales.
"Notwithstanding the claim that a genuine 'safe harbor' exists in Shop Safe, the bill cannot in any meaningful way be called a 'safe harbor,'" he said. "Safe harbors operate by limiting liability if certain conditions are met — not presuming liability unless a list of obligations are satisfied."
CCIA also has concerns with the way the law puts the burden on marketplaces, rather than rightsholders, to verify what trademarks are available. Under the current language, brands don't have to provide information if it is already publicly available through the U.S. Patent and Trade office, Schruers argued. "To truly combat trademark infringement we need significantly more cooperation on the brand side," Schruers said.
What's next?
With Congress mired in leadership change-ups in the House of Representatives, it's unclear when legislation like the Shop Safe Act will be given moving again. Still, the bill got to the table with bipartisan support in the Senate. Hanks from AAFA said there's hope that something could pass given the ongoing conversation.
"Our brands needed this legislation years ago," she said. "We are behind time to pass this."