How the Inform Act aims to crack down on counterfeit marketplace listings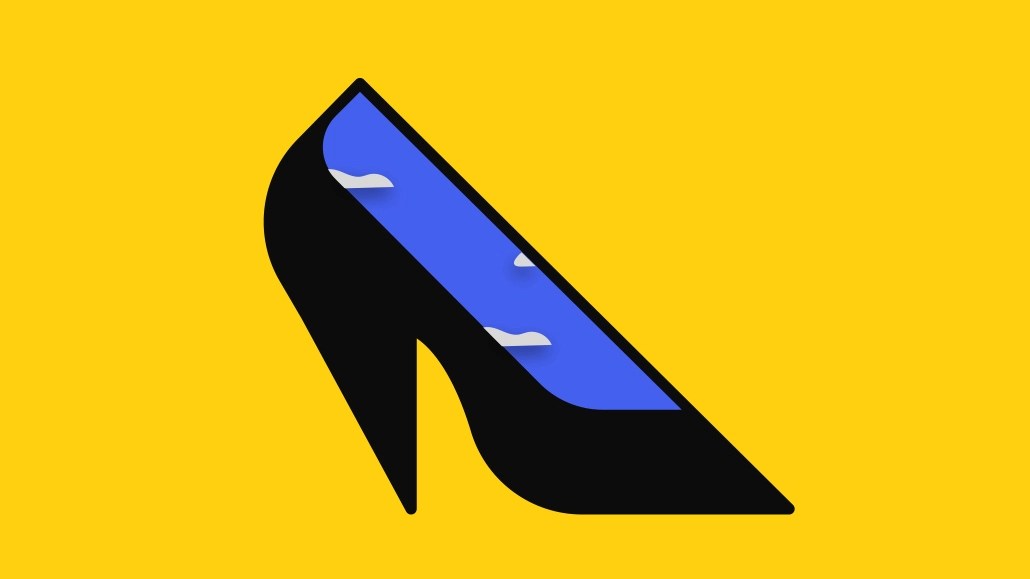 Ivy Liu
On June 27, the FTC will start to enforce a new federal law that aims to protect online shoppers from unknowingly purchasing fake goods — and will have major implications for third-party marketplaces. 
Called the Integrity, Notification, and Fairness in Online Retail Marketplaces for Consumers Act — or the Inform Consumers Act for short — it was passed by the Senate last December.
The new law requires online marketplaces that operate in the U.S. to collect various information from high-volume third-party sellers, to verify that they are indeed authorized to sell the products they've listed. The bill defines high-volume third-party sellers as online marketplace participants that conduct 200 or more transactions resulting in "total revenues of $5,000 or more during a continuous 12-month period." If violated, the Federal Trade Commission "has explicit authority to enforce this Act and seek civil penalties in the amount of $46,517 per violation," according to the bill.
Some retailers and e-commerce brands are in support of the act because they hope it will cut down on the number of counterfeit sellers going after their own business. However, it is online marketplaces like Amazon, eBay and Etsy that will feel the biggest impact as they'll need to enforce the policy on their sellers or risk being fined.
Mark Lee, co-founder of MarqVision, an AI-based IP protection platform that works with luxury companies like LVMH and Baccarat, said that until now, marketplaces have adopted a whack-a-mole approach to taking down individual product listings. "Now people realize that it's more about going after the offending sellers themselves," Lee explained.
What the Inform Act does
As a result of the Inform Consumers Act, third-party marketplaces will now be required to collect certain pieces of information within 10 days of a seller being qualified to list products, to determine the sellers are who they say they are. These verifications include an individual seller's bank account, tax identification number and contact information, such as a phone number and physical address. Organizations have additional verification requirements, such as a copy of a valid government issued identification and a copy of a valid government-issued record or tax document, which also has the business name and seller's physical address. 
Sellers whose earnings exceed $20,000 in annual revenue must display some of the aforementioned information publicly in a "clear and conspicuous manner" for shoppers to see. These include the seller's full name, the physical address of the seller, and their contact information. 
A number of retailers and marketplace supported the passing of the INFORM Consumers Act, including Home Depot and Gap. The Coalition to Protect America's Small Sellers, whose members include eBay, Etsy, Poshmark, Pinterest and OfferUp, among others, also issued support. 
How marketplaces are responding
The bill also comes as major marketplaces prepare by overhauling their policies and creating programs to crack down on counterfeit products. In its annual Brand Protect Report in April, Amazon said it disposed of 6 million counterfeit listings last year, through initiatives ranging from upgrading counterfeit detection technology to raiding factories producing fake goods sold on Amazon. On April 20, the company also announced the launch of the Anti-Counterfeiting Exchange (ACX), an initiative to help Amazon storefronts collaborate on tracking counterfeits. 
Last month, Etsy also outlined a plan to tackle fake goods on its platform, following claims by research firm Citron that Etsy is rampant with counterfeits of brands like Nike and Rolex. An Etsy spokesperson said "Etsy has long been supportive of the INFORM Act passing into law, as a balanced and thoughtful approach to make the e-commerce landscape safer for both consumers and sellers. We are taking appropriate steps to comply with the INFORM Act requirements." Other marketplaces, like Wish, also said they're working with third-party tech platforms to weed out listings of fake brand names on their app.
Lee said "the big impact of the act will be enhanced transparency and sellers taking more accountability for their listings." He added that the law will help the U.S. catch up with marketplace policies already in place overseas. "Sellers already have to abide by these rules in regions like the European Union," he said. Lee also explained that large marketplaces like Amazon and eBay have sophisticated detection technology in place to comply with the Inform Act. "What this affects more is the midsized marketplaces that have high volume sellers but don't have a robust system in place to flag counterfeits," he said.
In a statement to Modern Retail, an Amazon spokesperson said the company "has a robust seller vetting process that makes it straightforward for entrepreneurs to set up a selling account but very difficult for bad actors to do so. Our process is more sophisticated than required by INFORM, and we invest to continuously improve it." The statement went on to say that Amazon applauds "the new INFORM regulation in establishing a baseline expectation for the entire industry and one that is nationally consistent and will help ensure that small businesses selling products online do not encounter different rules or regulations on a state-by-state basis."
What's in it for brands
MarqVision's Lee noted that, in practice, the bill itself is not intended to assist brand owners against counterfeits. "That said, it has indirect benefits to brands," he said, such as the information of the third-party seller listing counterfeit versions of the brand's products. "Our data shows that 80% of global counterfeits are distributed by the top 20% of sellers, so this is a great start at identifying the culprits," Lee said. On the other hand, he pointed to some limitations of the legislation as it is today. For instance, because it doesn't apply to low volume sellers, counterfeit sellers can in theory create multiple stores to sell on a marketplace like Amazon or Etsy.
Counterfeits are a particular problem for young direct-to-consumer startups who might not have the resources to go after bad actors. Shoppers may unwittingly purchase a counterfeit on a third-party marketplace, and be left with a bad perception of the brand they thought they were buying from.
Gifting brand Venus et Fleur launched an Amazon store in 2022 after seeing hundreds of duplicates of its dry flower arrangements on the site. Head of marketing Nikki Rodriguez said the company is already active in protecting its trademarked "eternity rose" arrangements.
"Our new COO is also our legal council, and we're talking to lawyers right now on how to potentially utilize the Inform act to identify counterfeit sellers," she said. 
"Most times, we have to dig into who the counterfeit seller is before pursuing legal action," she said. With that, it can take months to file a complaint with each marketplace. Rodriguez said now that sellers' information will be listed publicly, the company hopes filings to take down counterfeit listings will be processed faster. 
Sam Wilson, head of growth at fitness brand Bala, also said the company has seen a spike in copies of its trademarked silicone wrist and ankle weights online over the past couple of years. The company launched as a direct-to-consumer brand in 2018, and like many DTC brands it has since expanded to selling on marketplaces to reach wider audiences.
While the new act is meant to protect consumers, Wilson said he views it as a starting point for trademark protection. "Bala unfortunately has many copycats, is the victim of IP infringement regularly, and has several un-authorized 3P sellers on Amazon," Wilson said. "I'm hoping that the Inform Consumer Act is the first domino to fall in making marketplaces a safer place for brands to operate."