A timeline of Amazon's efforts to curb counterfeit selling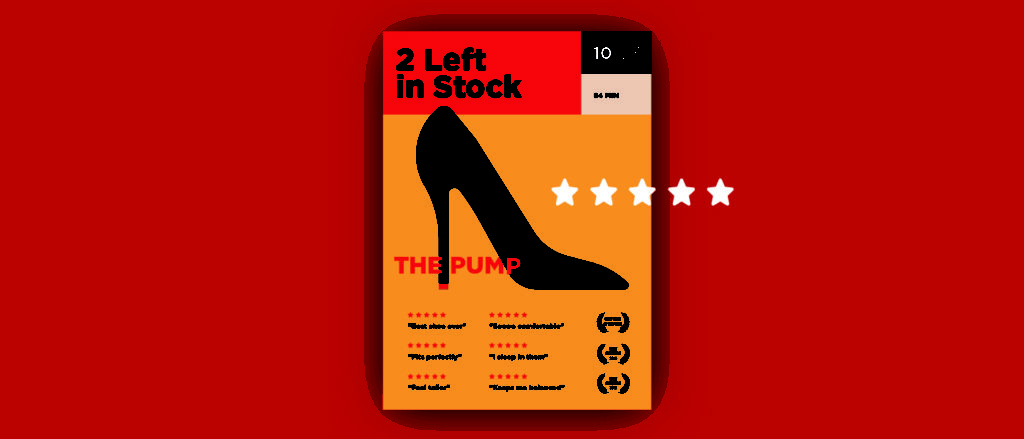 Ivy Liu
This year, Amazon has been ramping up efforts to crack down on the sale of counterfeits on its marketplace.
Most recently, the tech company filed a joint lawsuit with camera maker Canon against 29 companies who tried to promote, market, and sell camera batteries and chargers on Amazon.
Last month, the company released its third annual "Brand Protection Report" and said it disposed of over 6 million counterfeit goods in 2022. Separately, the company said in the past year, Amazon's Counterfeit Crimes Unit sued or referred for investigation over 1,300 criminals in the U.S., the U.K., across the EU, and in China.
Over the years, Amazon's strategy to tackle counterfeit goods focused on providing data to law enforcement and taking aggressive enforcement actions against counterfeit sellers. The company has also taken a tech-driven approach to tackling the issue, by investing in machine learning and improving its proactive controls that automate and broaden its intellectual property protection and counterfeit detection systems. But, that still leaves gaps — especially for small businesses who don't always have the resources to bring issues to Amazon's attention.
Experts said Amazon laid the foundation for its counterfeit strategy when it started testing its Brand Registry program in 2016 and expanded it to sellers in the 2017. It launched initiatives like Project Zero and IP Accelerator launched in 2019 that basically connected to the actual reporting of counterfeits. In 2020, Amazon established the CCU team that files lawsuit in conjunction with brands.
"Amazon is probably still the best when it comes to these efforts, especially compared to other marketplaces," said Mark Lee, Co-founder and CEO of software company MarqVision. "They have succeeded in probably three things. One is they did have positive impact on deterring counterfeiters. The risk of legal consequences could make sellers think twice about selling or listing their counterfeit products on Amazon." Lee also added that Amazon successfully raised awareness about the issue of counterfeit goods."
Despite these efforts, Lee said some challenges and limitations persist. That includes the sheer volume of products and sellers on Amazon, which makes it difficult to monitor and control all listings effectively. "While Amazon uses automated systems to detect counterfeits, it is not foolproof, and many counterfeit goods can inevitably slip through," he said.
Lee also mentioned that while Amazon is doing a lot in terms of litigation, "it's still just a portion of all brands" selling on the marketplace. In addition, "counterfeit goods often originate from different parts of the world, making it hard to crack, regulate and enforce enforce laws uniformly," he added.
Brad Jashinsky, director analyst at Gartner, told Modern Retail that an important part of Amazon's strategy is expanding the work they do with brands, other third-parties and different coalitions through initiatives like the Anti-Counterfeiting Exchange announced last month.
"To be able to expand enforcement, share best practices and then share data as well with other retailers is huge. And we've really seen that expand in the last few years," he added.
Below is a timeline of some of the most significant things that the tech giant has done to crackdown on bogus items sold on its platform:
November 2016
In a first, Amazon filed two lawsuits against third-party sellers selling counterfeit goods
Amazon filed two lawsuits in the Washington state court against sellers selling fake versions of the Forearm Forklift and TRX Suspension Trainer workout bands and products, according to a report by The Wall Street Journal. At the time, it was the company's first legal challenge against third-party sellers for counterfeit goods.
March 2017
To clamp down on sale of counterfeits, Amazon expands Brand Registry program to U.S. sellers after pilot
This program allowed brands to register their trademarks and intellectual property with the e-commerce giant so it can remove listings and seller accounts when counterfeits are reported.
According to Lee, Brand Registry was really the most notable effort by Amazon and set the foundation for every other effort that came afterwards.
February 2019
Amazon launches Project Zero
Amazon announced Project Zero, in which it would use technology and machine learning tools to reduce volume of fake products on the site. Specifically, Amazon's self-service counterfeit takedown tool let brands remove listings for product knockoffs.
October 2019
Amazon launches IP Accelerator to fight fake listings
Amazon's Intellectual Property Accelerator gives merchants access to services from IP experts and law firms at discounted rates. The program aimed to help SMBs selling on Amazon obtain trademarks on their intellectual property, protect their brands and tackle the sale of counterfeit goods by connecting them with recommended legal firms. Over time, the company has expanded this program internationally to Europe, Canada and India.
June 2020
Amazon sets up Counterfeit Crimes Unit
Amazon created a new squad to track down sales of counterfeit goods and support law enforcement to pursue criminal action against counterfeiters. The CCU is made up of former federal prosecutors, detectives, and data analysts, who mine Amazon's website and gather data from outside sources including payment service providers. This is also the team that files lawsuits in conjunction with brands.
"Every counterfeiter is on notice that they will be held accountable to the maximum extent possible under the law," Dharmesh Mehta, Amazon's vice president of customer trust and partner support, said at the time.
June 2020
Amazon files joint lawsuit with luxury brand Valentino
Amazon and Italian shoe designer Valentino jointly filed a lawsuit in the U.S. District Court in the Western District of Washington in Seattle, over sale of counterfeit versions of Valentino's Garavani Rockstud shoes against Kaitlyn Pan Group.
The lawsuit was significant because it represented Amazon's first joint litigation effort with a luxury brand, at a time when Amazon was preparing to convince more fashion brands to join its Luxury Stores efforts. The lawsuit shows how Amazon's priorities have informed its strategy in dealing with counterfeits; it often partners on joint litigation efforts with big partners or notable names in categories it wants to grow.
November 2020
Amazon joins U.S. Customs and Border Protection on data pilot to identify shipments of fake goods
Amazon partnered with the U.S. government to stop counterfeit goods from entering the U.S. The company said the alliance will rely on information obtained by Amazon's Counterfeit Crimes Unit, logistics provider DHL, and US Customs and Border Protection (CBP) to crackdown on the sale of counterfeit goods.
April 2023
Amazon launches Anti-Counterfeiting Exchange
Last month, Amazon announced a new third-party database that merchants can use to identify counterfeiters and report them anonymously, or they can use the database to filter out the bad actors and stop doing business with them.
Amazon's new initiative is similar to data sharing schemes used by the credit card industry to find scammers and identify their tactics. Even though it's still early, Lee said, the program should have a positive impact eventually. "We're still kind of learning more about that program and the implications of it, but it seems like it's going to have some impact over time."
May 2023
Amazon and Canon file joint lawsuits
Amazon filed a joint lawsuit with Canon against 29 sellers "that attempted to advertise, market, and sell camera batteries and chargers in the Amazon store. While it's the most recent example of a joint lawsuit Amazon has filed with a brand, Amazon has made similar moves with brands like Salvatore Ferragamo, Cartier and Hanes Brands.