Amazon Briefing: What's behind Amazon's slow and steady shift into a full-funnel marketing platform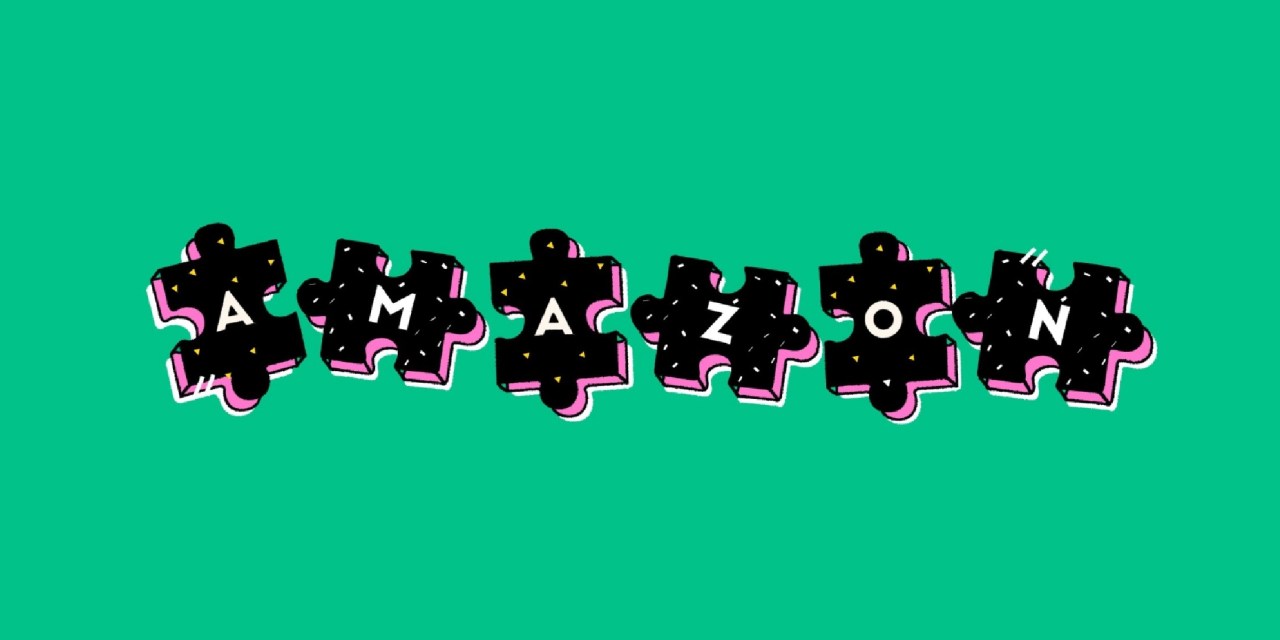 This is the latest installment of the Amazon Briefing, a weekly Modern Retail+ column about the ever-changing Amazon ecosystem. More from the series →
Recent updates make clear an Amazon advertising change that's been in the making for years now: Amazon wants brands to think of it as a full-funnel platform.
Last week, Amazon announced that Sponsored Product ads will be able to appear on non-Amazon marketplace sites, such as Pinterest, BuzzFeed and Hearst properties. This was the just latest of many small tweaks aimed at reframing Amazon's ad products as more brand-building rather than conversion-driving. A few weeks ago, as Modern Retail reported, Amazon began letting non-endemic advertisers launch Sponsored Display units in the marketplace. And before that, Amazon has been testing out a variety of ways to get both smaller brands to invest in its demand-side platform offerings like streaming TV while also trying better facilitate relationships with merchants and influencers.
Put together, it's an attempt at reframing Amazon's advertising offerings to speak to brands of all sizes that have different types of needs for their ad campaigns.
"Amazon is giving brands the ability to do full-funnel marketing and advertising," said Will Haire, CEO and founder of the management and marketing agency BellaVix. Not that long ago, most of Amazon's ad units focused on greater awareness were available on its DSP — meaning it was mostly relegated to bigger brands that had a lot of money to invest. But increasingly, Amazon is letting more brands use the features, Haire said.
"It's exciting," he said. "It's interesting how [Amazon's ad platform strategy] is pivoting."
Amazon has had advertising offerings since 2012. In its earliest iteration, Amazon let sellers pay for product placement on a per-click basis. The idea was clear: people are shopping for products on the website, we can sell highly-placed placements on pages like search to increase conversion. But now Amazon is trying to have brands think about its advertising offerings differently — they are no longer just about getting customers to make a purchase but can help a brand drive greater awareness as well.
A recent beta program also gives a sense of this shift. This past May, Amazon launched a closed beta for a service called Creator Connections that aimed to match brands with Amazon-approved influencers to help boost social media campaigns. Essentially, brands post products that wish to promote, Amazon will propose certain talent that would align well and then, if the merchant approves, the two work together on a campaign. (Creators would receive at minimum a 5% commission as part of the program.)
Creator Connections has been live, slowly adding more brands to the fold since May. According to Dan Brownsher, CEO of the agency Channel Key, the beta hasn't proven to be a smashing success. For one, even if Amazon does connect talent with brands, it doesn't do much else. The brand has to facilitate sending products to the influencers as well as all other minute details associated with getting a social campaign off the ground.
Brownsher tested Creator Connections with one campaign. "The ROI on the campaign has not been huge," he said. But also, "it doesn't cost anything to do it either — other than the cost, effort, labor. You can suggest the ROI is infinite."
But even if it isn't leading to instant sales, to tool itself shows the groundwork being laid — and how Amazon wants brands to think of its ad offerings. "We believe it is very much a top-of-funnel marketing experiment," said Brownsher. "It's an awareness play — a way for clients to get really fresh content produced by relevant creators in their space."
This isn't Amazon's only program focused on brand awareness. Indeed, its DSP, which has been around since 2018, is another clear example of such an offering. Through the platform, brands can launch campaigns on properties outside of Amazon.com — namely streaming services like Amazon Prime Video, Alexa as well as websites like IMDB. But to participate traditionally required a big buy-in — brands could either work with an agency that already had access to the DSP or be expected to spend a minimum of $50,000.
As such, the DSP offering has long been considered a way for Amazon to woo bigger advertisers — the types of companies that would want to spend hundreds of thousands of dollars on a TV ad campaign during football season.
But Amazon has been making some of these campaigns more approachable — essentially offering a carrot to smaller brands that may not have the budgets usually required for larger top-of-funnel campaigns or that find the DSP workflow too daunting. For example, Amazon is producing streaming video commercials for brands that commit to spending $15,000 a month over 90 days on its streaming platforms. And, if the brand commits to over $125,000 each month for that same period, Amazon will include extra tools like an in-commercial QR code and a brand lift report.
As Haire described it, this type of offering is clearly a way to get more brands to think about spending on larger branding campaigns. "If you're going to do DSP, you are probably going to spend $5,000 a month," he said. "What we found is that it's really difficult to create a video that's really good and adheres to all of the nuances to get approved." As with all things Amazon, there is a downside: the creative can only be used on Amazon. "I can't download it, I don't think it would show up on YouTube," said Haire.
Similarly, Amazon has begun selling impressions for streaming programming. For example, the company could sell a brand 2 million TV impressions during Thursday Night Football for around $20,000. That is, the company would send a brand's ad to 2 million viewers — and the brands would be able to use DSP after the fact to try and further retarget them using programs like affinity audiences. While still a high price compared to, say, a Facebook campaign, a $20,000 price tag is much cheaper than a normal primetime linear TV spot which can range from $125,000 to as much as $7 million.
"The fact that they are selling impressions — that's how they are able to make their packages more affordable," said Haire. "[Amazon is] very conscious of who their seller is. All their messaging is around small businesses."
All of these updates aren't happening in the blink of an eye. Indeed, many of them have been in the works for many years. "This has been a trend that has been crescendoing for the last couple of years," said Joe O'Connor, senior director of strategic marketplace services at Tinuiti. "At this point, it's up to brands and agencies to understand how to use these tools and understand the key parts of Amazon's audience to drive awareness."
What's been hindering adoption, said O'Connor, isn't the lack of tools but the lagging understanding of how to measure campaigns that aren't focused on conversion. "The concept of brand awareness — a lot of advertisers understand the concept but it's still one of the more difficult things to articulate success for," he said.
One the most important shifts with Amazon, he said, is that it is attempting to make for slightly better reporting. For example, if a brand does a Fire TV campaign it can look at Amazon searches month-over-month. It can also look at detailed product views, as well as other types of behaviors that show more customers are interested in the brand.
"They're all in Amazon standard reports," said O'Connor. "I don't see them used as often as they should be."
What's happening now, then, is an overall push on the Amazon side to make brands think more deeply about bigger marketing pushes. Before, it was a marketplace for people to buy things — now Amazon wants brands to think of it as something different and perhaps at a larger scale.
"The trend we've always seen is that Amazon is leaning into brands," said Brownsher. "[These changes are about] allowing Amazon to become a brand discovery platform."
Data point: PSL fervor is already here
The heat may still be sweltering, but people are already looking forward to their pumpkin-spiced lattes. Search volumes for the popular drink are already up, including for related products on Amazon, according to Jungle Scout.
According to its data of the last 30 days:
Amazon searches for the term 'pumpkin spice syrup' grew 339%
Queries for 'pumpkin spice' increased 246%
And searches for 'pumpkin spice creamer' shot up 171%
This phenomenon isn't relegated to Amazon. Indeed, retailers are already releasing Halloween gear now, which is much earlier than usual. As Michael's chief merchandising officer told Modern Retail, "We've seen the demand and that's influenced our release strategy over the last few years."
And it seems like the demand is also there for lattes too.
Amazon news to know
Amazon seems to have restarted its Amazon Shipping program once again. The company discontinued the service, which provided deliveries for both Amazon and non-Amazon merchants, during the pandemic.
Amazon is going forward with a return-to-office mandate, and employees aren't thrilled. CNBC reports that a number of remote workers are opting to quit their jobs rather than be forced to move.
The Information has a new report about TikTok's e-commerce ambitions. One tidbit of note: The video-sharing platform is reportedly thinking of banning e-commerce links to sites like Amazon.
What we've covered