Secondhand platforms see back-to-school boost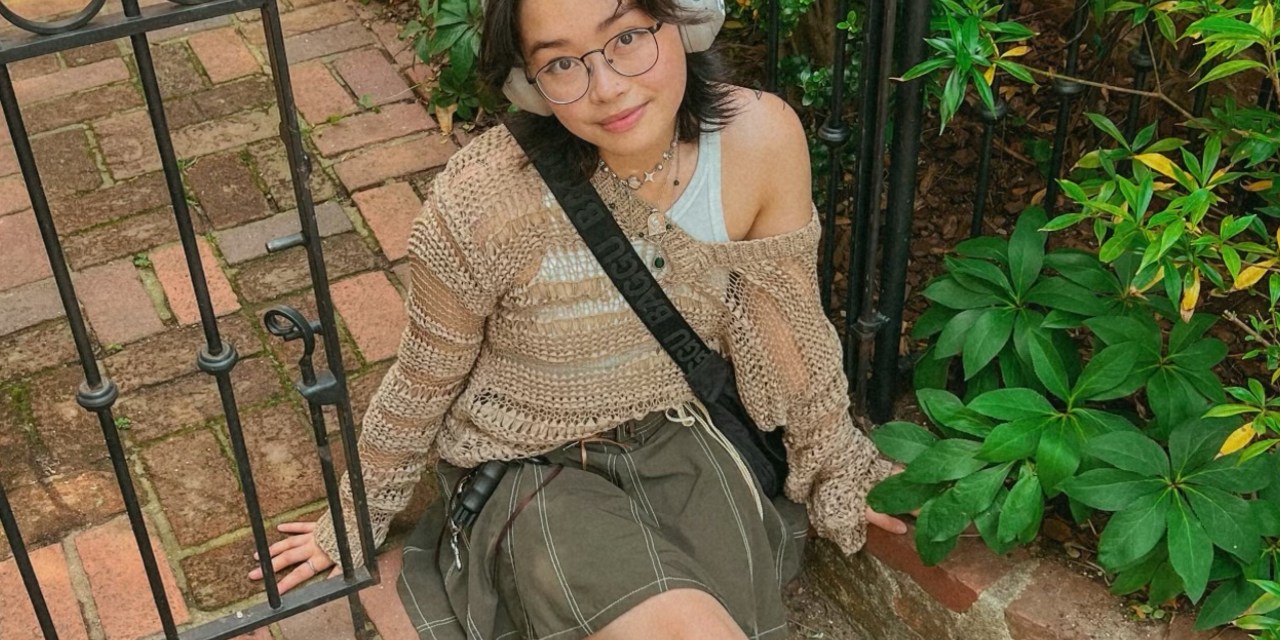 Like many parents, Robin Camarote gladly took hand-me-downs from her friends and neighbors for her three kids. And she committed to buying her own wardrobe secondhand about three years ago. But for this year's back-to-school shopping, she created a ThredUp account for her 12-year-old so she could shop for herself.
"It gives her some autonomy," she said. "For that age group, middle school and high school, they need to figure out what brands they like and learn to search and set their preferences."
Camarote is far from alone in sourcing secondhand options for back-to-school season. Resale marketplace ThredUp found in a June 2023 survey that nearly half of Gen Z want to buy secondhand clothes for this back-to-school season, and 60% of college students want to shop more sustainably for clothes this year.
Sales are reflecting the trend: ThredUp reports that backpack sales on its marketplace were up 22% in July 2023 compared to the year prior, with a 5% higher sell-through. Over at Poshmark, where independent sellers control what they want to list and price, school supply sales were up 50% year-over-year through July. Lunchbox sales alone increased 105%, with a 321% increase for Barbie-themed boxes.
Camarote said buying secondhand for kids' clothes makes sense given how quickly they can grow out if — and how quickly tastes change. Middle schoolers often want to be on-trend and buy the same style items that their friends have — this year, that could mean Y2K-inspired chunky shoes, athleisure or Barbiecore.
Giving her daughter her own ThredUp account, which she loads up with a gift card, means that her daughter will learn how to get more for her money, too.
"We have to have a concerted effort in the beginning of the school year for shoes and a couple things we know she'll need, but after that I just want her to manage it," she said. "They start to realize how far their dollar will go, and spending it on the things that are important to them.:"
Marketing pushes
Back-to-school is a tentpole season for many retailers. But Erin Wallace, vp of integrated marketing at ThredUp, said it's particularly important for the secondhand market. That's partly because of the increased push to be more sustainable in shopping habits, and because it's seen as a way to save money.
"It's a really expensive time of year for families to outfit multiple kids plus wanting to change their wardrobe is moving into fall," she said. "So it's a pretty important time of year for us to just make sure that people are aware of all of the value that ThredUp can offer."
This year, the marketplace put up its largest-ever back to school campaign with "The Get Ready With Us" shop. This influencer-based campaign, which include High School Musical star Sofia Wylie, is centered around a shop page that uses the AI-enabled "What they Thrifted" tool. Instead of traditional filters for colors and sizes, the tool uses artificial intelligence to identify similar items available on the marketplace that mimic the look and style of the items — for example, all mini denim skirts with a button, or a neutral-toned cropped knit camisole.
The marketplace is also offering a "Bingo" game that rewards customers with points based on certain actions – like using a discount code for blazers, favoriting four dresses, or ordering a Clean-out kit to send in their items to be sold.
Over on Poshmark, where searches for "school supplies" in July were up 50% year-over-year, individual sellers are bundling items to offer details. While it might not make sense for a shopper to pay a nearly-$6 shipping fee for a $2 notebook, sellers are reaching budget-minded consumers by offering bundles — like a backpack filled with supplies for $22, or a 20-piece kit with pens, pencils and notebooks for $10.
Chloe Baffert, Poshmark's head of merchandising, said the appetite for durable and high-quality backpacks is exceptionally popular this year — including Pottery Barn Kids backups, which saw a 329% month-over-month increase. Though they retail for anywhere from $49 to $119, Poshmark sellers are frequently pricing used ones for in the $20-$25 range.
In addition to bundles, Baffert said Poshmark sellers also participated in back-to-school sales by taking advantage of Posh Shows, the live shopping feature that officially launched in April. Sellers can go live to showcase their items and viewers can bid, so far there are an average of more than 100,000 shows a month — some sellers themed their shows around backpacks, $5 and up kids' clothes or summer item clearance.
"It's great to see the momentum behind it," Baffert said. "Especially for back to school where maybe your kids are a little more picky, and you can see the item live. It's not just a flat listing."
What's driving demand
Claire Tassin, retail and e-commerce analyst at Morning Consult, said the back-to-school season is typically a predictable season. There are the staple items people purchase like backpacks, clothes and school supplies. But budgets for these items have been getting bigger in recent years due to inflation.
In response to those rising costs, some parents might be looking more at secondhand items. While there are sustainability motivations at play, saving money is the number-one reason that shoppers buy secondhand, Tassin said.
"Parents this year have very similar budgets to 2022, so they still are very, very high relative to what we typically see this time of year," Tassin said. "The difference now is that we've been dealing with this really heightened inflation period for more than a year and budgets are strapped and people are leaning into savings and debt to make things work."
Carolyn Weddel, a high school teacher and mom of two, buys nearly all her kids clothes secondhand. She said it's a more affordable way to shop given how fast children grow. She often finds new-with-tag kids clothes on ThredUp or in thrift stores.
"You can tell when a kid has never worn it," she said.
While at work, Weddel sees an influx of students interested in secondhand shopping. This generation, she said, seems more attuned to environmental consequences of over-consumption – she's screened a documentary on the topic called "The True Cost" with her students that examines the global impact of the fashion industry.
And though it once might have been something to hide, she also sees more students wearing secondhand clothes and bragging about it.
"They like the thrill of the hunt and having things that are more unique," she said. "When I went to high school, every one was wearing three brands and we all looked the same. These kids have such a unique style."