'Our goal is to make TV as shoppable as social': How Roku is growing its ad business to attract more DTC brands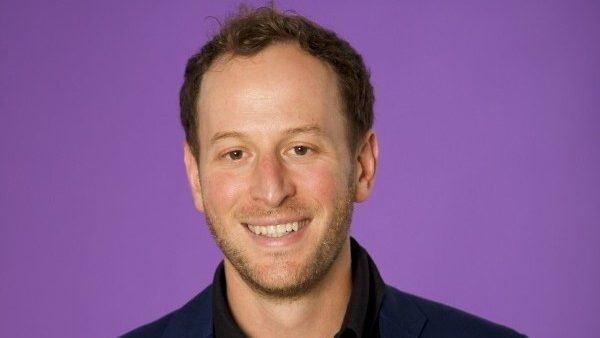 Roku
Roku has been working to draw in more DTC brands as a way to expand its ad revenue.
The company, which has historically worked on cracking big traditional TV advertising deals, has been releasing new features to better serve high-growth DTC brands. This includes unique ad units like Action Ads, announced earlier this month in partnership with Shopify. This ad unit prompts users to make a purchase on Roku streaming devices either by sending users a text or by scanning a QR code. Roku is also offering a more robust set of performance metrics with closed loop measurement through its partnership with third-party platforms like Instacart.
This move comes as more digitally-native brands are looking to diversify their advertising spend away from digital juggernauts Facebook and Google. Warby Parker, for example, recently reported during its second-quarter earnings earlier this month that it was concentrating more of its marketing spend in areas like linear TV. During its second quarter earnings report, Roku's platform revenue jumped 11% to $744 million.
Roku primarily works with DTC brands within its growth business, which was formed in the fourth quarter of 2019 with the company's acquisition of Dataxu. It is a division that works with growth agencies, direct response TV advertisers and emerging brands from the mobile and performance communities to get them to spend more on Roku.
Roku's growth division has transformed into a business supporting more than 100 agencies and clients, adding hundreds of millions of dollars in revenue, the company said. The company pointed to brands like Lovevery as success stories. Lovevery, which sells products and subscription boxes for new babies, has seen a 170% lift in purchases by running streaming campaigns with Roku and leveraging its first-party data to reach its target audience.
And it is Miles Fisher, Roku's senior director of growth and platform sales who is leading the company to accelerate this growth. Fisher joined Roku about a year ago from T-Mobile where he was the senior director of ad platform sales and strategy and helped build T-Mobile's advertising business anchored around first-party data.
In an interview with Modern Retail, Fisher talks about some of his plans and the changes Roku has been making to expand its ad business. This interview has been edited for length and clarity.
How does Roku plan to attract more DTC businesses?
We're looking to build a growth community because we believe that the next generation of DTC companies will be built on the backbone of connected television and streaming. Search and social were great for that in the early days of what DTC was. And we think with addressability, the democratization or the ability to buy CTV in an automated fashion is going to open up an entirely new wave of DTC companies.
And the way that we're building that community is through an open ecosystem and fostering partnerships. Those are with agencies and brands like Tinuiti and Tatari as well as integrations with partners like Shopify and DoorDash respectively.
Can you please expand more on this growth community that Roku wants to build?
We did this two times in Roku's offices. We bring in Roku leadership, the folks who have done the Shopify partnerships, the gentleman who lead our original content, pulling in performance marketers, pulling in DTC brands, creating a collaborative environment. What we're trying to do is develop best practices and scale learnings together.
I think one of the things about a growth community is it is so collaborative. Just because someone's successful in the retail space and DTC it doesn't mean that somebody else won't be. It's not as binary as some of these larger customer segments where you're competing for points of market share. In DTC, people want to watch each other succeed. And they talk a lot about growth hackers. I think growth hackers want to learn from each other and be inspired. And we want to do that in TV, because it's such a new medium.
How does Roku plan to make TV ads shoppable?
Our goal is to make TV as shoppable as social. And what Roku is uniquely positioned to do as a hardware company that has an operating system that has email, phone number, all of this first-party data [is], we're able to create a direct connection with the consumer in their living room. And we're teaching consumers how to pick up a remote and click to send a text to their phone to download a mobile app or to get an email to actually start shopping on Shopify or Walmart or order food directly in the DoorDash app.
So, we're building new consumer behaviors, but these consumer behaviors are kind of surprise and delight moments. So, they're building both the top-of-the-funnel as well as direct purchase behavior.
Can you share any tangible data or learnings on what you're seeing in this early phase of your partnerships?
There are instances where connected TV drives that direct action and that's how we're looking at measurement — holistically, multi-touch attribution, mixed media modeling. So that's one piece of it. And then the other stuff is we're starting to get some of the initial feedback on our integrations with the Walmarts and Shopifys of the world. We're seeing conversion percentages and the conversion rates at around 2%, which is twice as much as what we would expect. So, people clicking and purchasing directly from the remote buying items that are anywhere from $50 to $125 is really a sweet spot. So it's become a really cool medium that we're learning a lot about.
What strategy changes have you made to attract more DTC brands?
We are making our inventory available through a bunch of different channels, whether that's IO-based through our programmatic platforms, through other programmatic platforms or through our ads manager. Those are really important depending upon the size of the marketer and the tools and the technology that they're developed in. We're meeting them there and that means lowering the barrier to entry on price.
What have you been hearing in your conversations with DTC startups?
There are two things that our agencies and brands are really finding a lot of value within the DTC space. They lean on Roku to kind of build that funnel at the top, right, so [to] drive conversion there.
Roku has a really diverse customer base. We orient heavily to the middle of the country. And that's a really unique area for a lot of DTC brands that are going beyond just what was traditional e-commerce. Some of them moving into brick-and-mortar, some of the bigger ones — like Allbirds and Casper — that becomes really interesting to them.
And then the other side of the coin is around how we can assist them with getting that next best action. So, trying to build that brand engagement with newer and exciting creative formats. There are really different and interesting things you can do on the connected TV medium that is beyond a banner or a short-form video.
What we're doing on our devices with overlays and call to actions, banners and spotlight takeovers — that becomes a really interesting and differentiated way for DTC brands to reach 70 million users in their homes.
What is the biggest challenge you've encountered so far?
It all starts with what the customer is trying to achieve. I think, in some instances, they want to work with Roku just as a publisher. So it's how do we educate them on the value of our inventory — the Roku channel, our Roku Audience Network and how does that hit their KPIs.
Then there are some partners who want to work with us as a platform. And in those instances, how do they understand our data our technology? There's some folks that want to really deeply partner around these integrations we've done with a Shopify or DoorDash.
I think the hardest thing is that zero to one… How do I make my first dollar work the hardest? The good news is we've now had enough proof points across different clients of our verticals that we're bringing them case studies that the proof is in the pudding. And our agency partners are now circulating case studies internally.