Amazon Briefing: New ad features are trying to court non-Amazon selling brands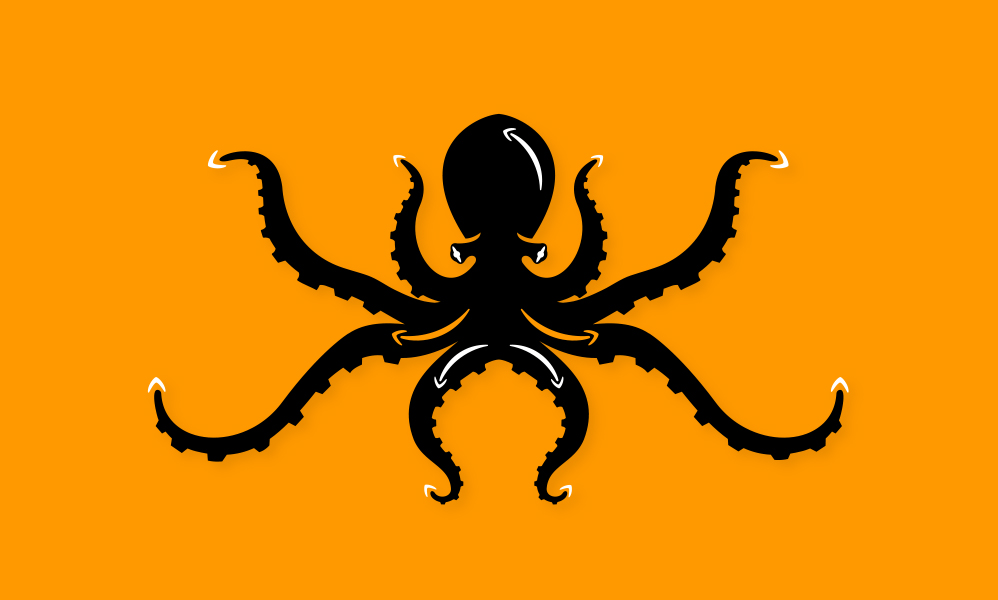 Ivy Liu
This is the latest installment of the Amazon Briefing, a weekly Modern Retail+ column about the ever-changing Amazon ecosystem. More from the series →
Amazon's advertising evolution to a full-funnel retail media network continues apace.
A small update gives a sense for all the types of advertisers the e-commerce giant is hoping to attract. Earlier this week, agencies and brands noticed that Amazon is beginning to let non-endemic advertisers launch Sponsored Display Campaigns in Amazon — meaning they can run display advertisements on Amazon properties but not rely on reactive criteria like an active search. Instead, if a brand — even if it doesn't sell on Amazon — wants to get visibility while people are scrolling and shopping on Amazon's sites and platforms, they can buy a banner based on behavioral targeting.
Amazon officially confirmed this update to Modern Retail — adding that the Sponsored Display units aren't only for Amazon's website, but also on other third-party websites Amazon owns like IMDB. "Amazon Ads is continually working to help brands connect with their audiences in new ways and through new channels. Sponsored Display is an important part of this effort, in particular because it makes display advertising accessible for brands of all sizes," an Amazon spokesperson wrote in a written statement.
The spokesperson went on to note that Amazon had previously announced plans to "extend Sponsored Display to brands that do not sell in Amazon's store, starting with placements on Twitch, and expanding from there," at its Unboxed Conference in October. "Today this is available for brands in categories such as travel, hospitality, and entertainment, and their ads can appear on Amazon.com, Twitch, IMDb.com and a multitude of third-party apps and websites," the spokesperson said.
This certainly isn't the first move Amazon has made to attract brands not selling Amazon to use its advertising offerings. The company has been making a concerted effort to beef up its demand-side platform, which lets advertisers deploy campaigns across the web as well as video platforms like Prime Video. As Business Insider reported last month, the company has been specifically courting non-endemic players to move ad budget into its DSP, away from major players like The Trade Desk and Google. While for the most part, advertisements on the Amazon app have showcased brands that sell products on the product, already people have started seeing non-endemic services like TurboTax launching sponsored campaigns.
But the big issue for brands trying to advertise on Amazon's DSP is that it's both expensive and difficult to navigate. According to Amazon, to use the self-serve DSP platform "typically requires a minimum spend of $50,000." What's more, for a brand to use the DSP itself would require an internal team that is able to navigate the platform, which requires its own set of expertise. That leaves smaller brands to either work with an agency that has access to the DSP or not use it at all.
But Amazon has been slowly opening up more accessible ways for non-seller brands to advertise. According to Destaney Wishon, CEO and co-founder of the agency BetterAMS, Amazon first started testing out non-endemic sponsored displays to Twitch. But, she said, "that was limited compared to Amazon's other audience."
Now, the company is opening it up to other properties — namely its own website and app. For example, non-endemic advertisers are able to buy a placement on a display unit on listings near where customer reviews live, said Wishon.
This development seems like a clear play to bring more smaller- to medium-sized brands into Amazon's advertising platform. "DSP wasn't made for the mass market," said Kevin Weiss, vp of retail media at Skai. As he sees it, this move makes it much easier (and cheaper) for brands of all sizes to participate in more top-of-funnel advertising campaigns. "Sponsored display is set up in such a way that it's easier [for brands] to click in," Weiss said.
Indeed, Joe O'Connor, senior director of strategic Amazon marketplace services at Tinuiti, described sponsored displays as "DSP light." "There are not as many levers you need to turn to get a campaign active," he said. "It's simpler to manage."
That said, everything from Amazon is about getting people sucked into its flywheel. "It's probably going to be a stair step for Amazon with non-endemic advertisers to spend more on DSP," said Skai's Weiss. That is, if a smaller brand runs a successful display campaign on Amazon properties — it will likely begin seeking out other ways to spend that only increases its reach.
All this is happening amid a backdrop of increasingly more sophisticated ad products from Amazon. For example, Amazon began porting some of its DSP capabilities into its overall Ad Console. What's more, the company is increasingly pushing its Marketing Cloud as a tool for larger advertisers to upload audiences and better target new ones.
"Amazon seems to be deploying a very comprehensive suite of tools and capabilities," said Weiss. "Sponsored Display is just one of the breadcrumbs of where Amazon is going."
The ultimate goal, it seems, it show that Amazon has better advertising products connect top-of-funnel to bottom. While brands can advertise on DSP platforms like The Trade Desk and Google, those businesses aren't sitting on conversion data that can inform contextual targeting.
"Amazon is trying to sell the value of their upper-funnel network [and connect that to] the bottom-of-the-funnel insights," BetterAMS's Wishon. And that could be a winning combination as online advertising becomes more competitive. "The Trade Desk doesn't have audience insights with purchase history," she said.
Amazon news to know
Ahead of its earnings, Amazon revealed that its delivery network has reached its fastest speed ever and said it's focused on further building out its same-day delivery service.
Amazon is in the midst of its biggest grocery overhaul since it acquired Whole Foods. Bloomberg reports that big changes are coming, both to its retail stores and to its grocery warehouses.
CNBC dove into the dark and mysterious world of black-hat services that claim to give third-party sellers insider intel and help with numerous issues — for a fee.
What we've covered