Amazon Briefing: Amazon is trying to make its full-funnel advertising offerings more plug-and-play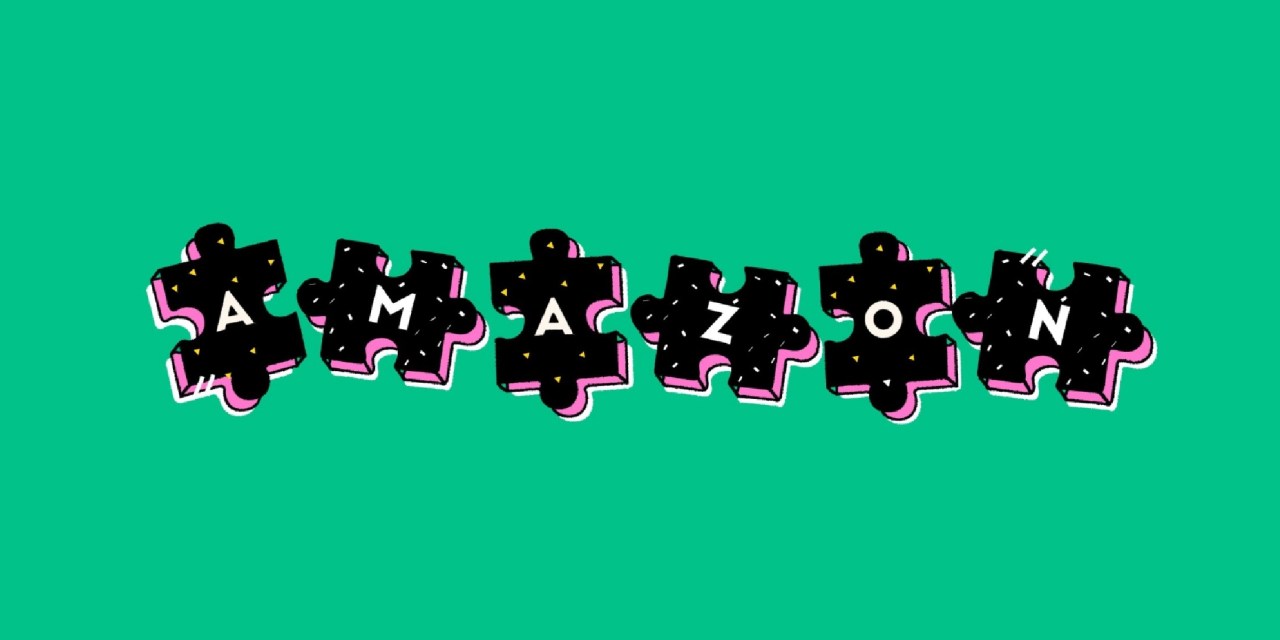 This is the latest installment of the Amazon Briefing, a weekly Modern Retail+ column about the ever-changing Amazon ecosystem. More from the series →
This is the latest installment of the Amazon Briefing, a weekly Modern Retail column about the ever-changing Amazon ecosystem. To receive it in your inbox every week, sign up here.
Recent updates show that Amazon is trying to make its advertising platform more unified.
Earlier this week, some agencies began noticing that they can access Amazon's DSP tools inside the Ad Console. Though a small update, the two platforms used to be separate and would require more work to launch similar campaigns on both.
"From a more operational point of view, we don't have to upload assets multiple times across platforms," said Danilo de Castro Alvares, a retail media manager at Acadia. "All the applications are integrated."
From the agency and advertiser side, it shows Amazon clearly trying to make its overall ad ecosystem more full-funnel and easier to participate in. "For the average advertiser, this will be very interesting," Alvares said, "for the fact that there is less friction with DSP. It becomes more enticing — they might consider it more often."
Indeed, that seems to be what's behind this move: Amazon wants more advertisers to use all of its various ad products — be it marketplace, retail media, connected TV, etc.
"We believe it's important for advertisers to access our products in ways that meet their varied needs, so they can direct resources to what's driving the right outcomes and maximize the impact of every marketing dollar they spend," an Amazon spokesperson said in a statement. "We recently started introducing changes to the Amazon Ads Console that make it easier for advertisers to access Amazon DSP or Amazon Marketing Cloud from the console if they use those services. Amazon Ads will continue to listen to advertiser feedback and enhance our offerings in ways that streamline the connections between our available services."
Amazon has been growing its ad program significantly over the last few years. It went from being a way for brands to pay for better placement on Amazon.com into a full-funnel ecosystem that goes beyond the online marketplace into new areas like other websites and live television. But participating in these new features required a different type of advertising prowess, as well as the understanding that it can come with risks.
"On DSP, you get a first movers advantage," said Ryan Flannagan, CEO of Nuanced Media. The units sold on that platform were "more about brand awareness, top of the funnel — more than ROAS." Conversely, what has traditionally been available to advertisers on the Ad Console "tends to be more return on investment-focused."
What's more, participating in these new ad products that focused less on sales and more on brand awareness wasn't available to every brand. DSP, for example, usually requires that advertisers either work with an approved agency or spend a minimum of $50,000 on the platform. Meanwhile, Amazon has also been slowly rolling out its Marketing Cloud service that gives advertisers better attribution. But that too has been invite-only, and also required a significant investment in developers to write standardized queries to use the platform.
"Six years ago, it was cheaper and easier to run [ads on Amazon]," said Destaney Wishon, co-founder and CEO of BetterAMS. Now, she said, as Amazon has added more features and data, it's become more complicated. "The biggest thing I see Amazon doing is rolling back the covers," she said. That is, now that Amazon has launched multiple ways to reach customers beyond the marketplace, it's now focusing on making it easier for brands to understand all the possibilities — and ideally use them all in one convenient place.
"All these tools paint a bigger picture for why we should spend that money," Wishon said. "[Amazon is] working on rolling it all up."
It appears that DSP isn't the only platform being brought into the Ad Console. Amazon seems to be giving some agencies the option to access the Marketing Cloud in the same platform — which would make it even more plug-and-play to run different types of marketing campaigns.
The intent is clear: Amazon wants more advertisers to spend more money on all the different advertising and marketing tools it has. And it could be bad news for vendors that built solutions atop the Amazon advertising ecosystem. A number of companies like Helium 10 and Pacvue offer tools to better streamline Amazon advertising, using the confusion of the multiple offerings as a selling point. By bringing more of the disparate offerings into one user interface, Amazon seems to be trying to have more advertisers use it natively.
"I think Amazon is doing a lot that's going to give tool providers a run for their money," Wishon said.
Still, that may be a while off. Most of the vendors that provide these types of advertising tools work across multiple marketplaces — meaning they are not wholly Amazon-reliant. What's more, Flannagan pointed out that advertisers need to look at different metrics for different ad units, which Amazon's Ad Console is yet to do.
The Ad Console, for example, reports mostly on ACoS (advertising cost of sale), which gives advertisers a metric for how much they spend based on the types of sales they have made. But for bigger campaigns that focus on brand awareness, the better metric is TACoS (total advertising cost of sale), which focuses more on ad efficiency.
"What you typically sees with the more brand awareness [plays] is a lower return on investment," said Flannagan. "If you invest on this console, it could make your ACoS look awful — but [you're] not realizing how many new customers [you're] acquiring."
For now, this latest update will have a bigger impact on advertisers testing out Amazon advertising on their own and trying to make sense of the various offerings that once were relegated to multiple different and confusing platforms. "For agencies," said Alvares, "this will take out a few clicks."
Amazon news to know
A new report from Consumer Intelligence Research Partners says that Amazon's U.S. Prime growth has begun to plateau. Amazon, however, refutes this claim.
The Washington Post has a look into how Virginia waits in limbo for Amazon's HQ2 to be built, which has been hit with consistent roadblocks and delays.
Layoffs are hitting the advertising side of Amazon's business, CNBC reports. The company began informing impacted employees earlier this week.
What we've covered
Want to discuss this with our editors and members? Join here, or log in here if you're already a member.