Amazon Briefing: What recent grocery scale-backs say about Amazon's changing brick-and-mortar strategy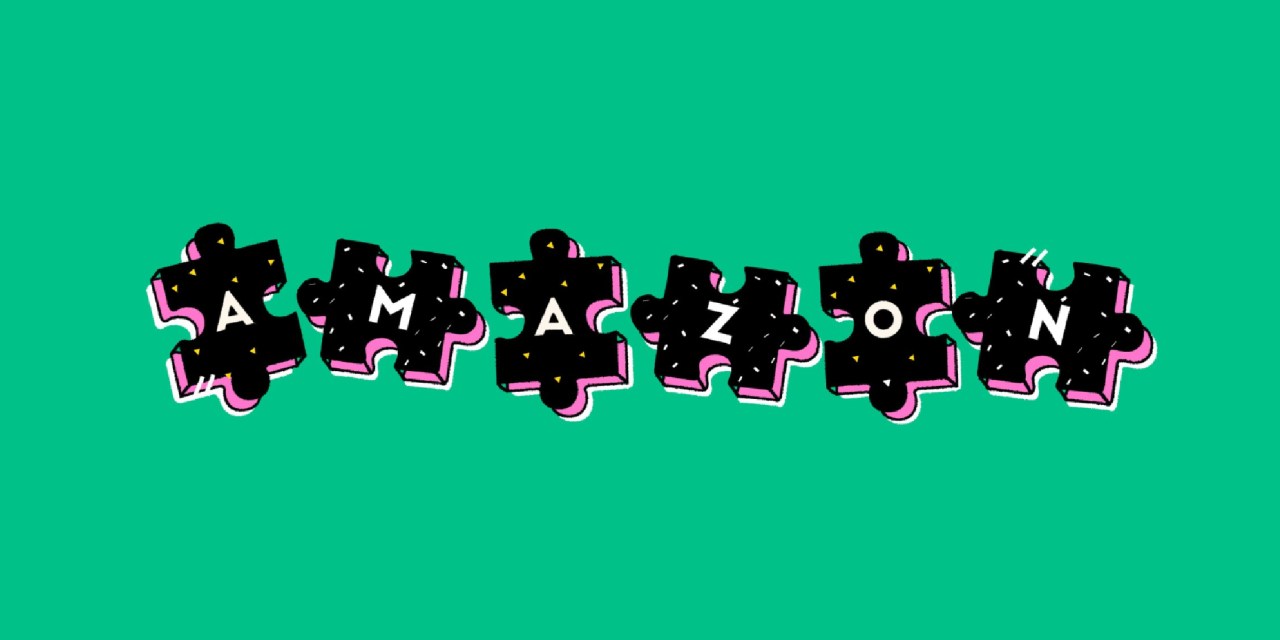 Ivy Liu
This is the latest installment of the Amazon Briefing, a weekly Modern Retail+ column about the ever-changing Amazon ecosystem. More from the series →
This is the latest installment of the Amazon Briefing, a weekly Modern Retail column about the ever-changing Amazon ecosystem. To receive it in your inbox every week, sign up here.
While Amazon says stores are a big part of its future, its physical retail strategy is becoming more uncertain.
Only a few years ago, Amazon was trying to lay the groundwork to become a brick-and-mortar leader. It was testing out multiple store formats — 4-star, Go, Fresh, to name a few — all serving similar yet different purposes to complement Amazon's core e-commerce business. The company had also acquired grocery tastemaker Whole Foods, which sent a message far and wide that e-commerce wasn't Amazon's only ambition. But now, after a rocky financial quarter, Amazon is pulling back on some of its physical programs.
At its latest earnings report last week, in which the company reported its first net loss this past year of $2.7 billion, the company said it was scaling back some of its Fresh and Go ambitions along with its plans to layoff tens of thousands of employees. "We periodically access our portfolio of stores and decided to exit certain stores with low growth potential," Brian Olsavsky, Amazon's CFO, said during its most recent earnings call. The impairment charge from this move, the company said, was $720 million.
It points to a potentially existential realization Amazon is having about its physical retail ambitions. The company transformed e-commerce over the last two decades and has tried to do the same with brick-and-mortar. But, it's yet to figure out the right formula. And while the company has been known to give moonshot projects a long leash, it's entering a new moment where profits and business model supersede future wins.
"They're just not there yet with a compelling value proposition that is differentiated from all the other grocers," said Nishant Shrikhande, a senior analyst covering e-commerce at Kantar.
In some ways, Amazon has been trying to grow its physical retail business the way it did all its other programs: experimenting and spending a lot of money, then tweaking what didn't work. The company launched a series of new retail concepts, such as Amazon Fresh grocery stores, Go convenience stores, Style department stores as well as others. But the main difference between these programs and its many e-commerce experiments is that it's never been perfectly clear how these stores provided something clearly superior to competing businesses. And now the company is much more focused on growing profitably and not expanding at all costs — which makes expensive tech-heavy retail experiments even riskier.
Amazon grew its business by making customer experience front and center — allowing shoppers to buy things online and have them delivered within a day or two with hardly an extra cost. But the stores, for the most part, looked and felt like other stores — albeit with a few technological bells and whistles. In a sense, the promise of the stores is what they could deliver to brands — that is, new fulfillment and advertising touchpoint — and not what made it better for customers.
As Shrikhande explained it, all of Amazon's physical store forays had a technological core — such as Just Walk Out technology or smart carts. And, especially for grocery, while those experiences are fun and novel, "I don't think people are going to go out of their way to go to a Fresh store just for that." Instead, the grocers that are winning are those with cult followings based on their smart merchandising — like Aldi and Wegman's.
Indeed, the real promise of Amazon's various store projects seems to be in their advertising potential. As John Ghiorso, svp of global e-commerce at Media.Monks, said, if Amazon's in-store retail technology becomes more widespread it would have a profound industry impact. While it's yet to be fully realized, with programs like Just Walk Out — where a person enters a store by essentially logging in and then has their movements and purchases tracked while they peruse the space — "you have a dataset that's much more robust than your typical loyalty card POS data."
But this future can only happen if Amazon is able to become a brick-and-mortar powerhouse — which it has yet to. What's more, Amazon has yet to really share with brands the data promise its stores hold.
"Amazon holds onto their wholesale physical store experience data," said Elaine Kwon, the managing partner and co-founder of the e-commerce agency Kwontified. "They'll give us nuggets — they tell us what we need to do [to be successful in a store] — but it's not like we get access to a dashboard."
Kwon's experience, for the most part, has been less on grocery and more on apparel. Some of her clients are in the fashion and beauty space that have tested out the Style stores. And while the experiences have been overall positive, she described the relationship as "ironically more like a traditional brick and mortar retailer." That is, Amazon buys products via wholesale and then does the in-store merchandising itself.
Therein lies the uncomfortable space Amazon sits with its physical retail business. It's trying to compete with legacy players on their legacy turf. And while brands see the promise of working with one of the most powerful companies in the world, they've yet to become a slam-dunk with shoppers.
To do so, Amazon may need to spend more money and test more things — but that's not something it seems to be willing to do at this current juncture. Even at its most recent earnings, Amazon seemed to have conflicting explanations for its retail scale-backs. "We're doing a fair bit of experimentation today in those stores to try to find a format that we think resonates with customers," said CEO Andy Jassey to investors. But that experimentation is constrained by sustainability and profits; "We've decided over the last year or so that we're not going to expand the physical Fresh doors until we have that equation with differentiation and economic value that we like, but we're optimistic that we're going to find that in 2023," he said.
In short: it's a new Amazon strategy that straddles the line between growth and real-world economics. "They are so profit-focused right now," said Shrikhande. "That is tough for a company that has been run like a startup for a long time and been so innovation-focused." He went on: "There is a paradigm shift that is happening right now, and it's going to be bumpy until they figure that out."
Amazon news to know
The Wall Street Journal has a deep dive into how tech giants like Amazon and Mark Cuban are trying to shake up health care.
Amazon seems to be scaling back its air freight. One of its key operators, Air Transport Services Group, said that it is expecting reduced schedules, reports CNBC.
Major vp-level shake-ups are afoot at Amazon Prime Video, reports Deadline. The company is expanding two executives' international remits to focus on more regions.
What we've covered