The digital ad market is in a slump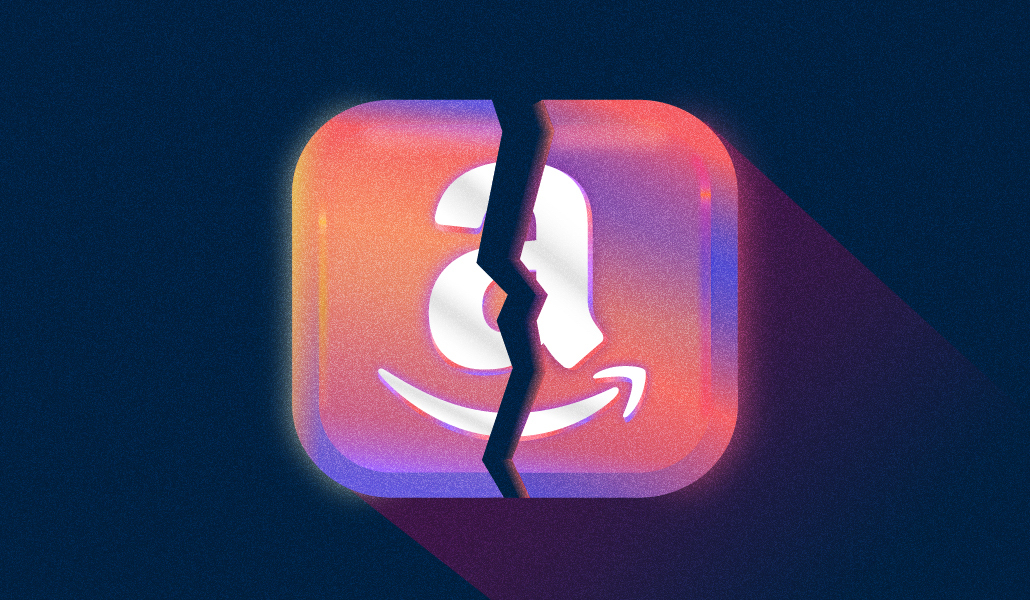 Ivy Liu
Major tech companies have seen a general fall in ad spending in their most recent quarterly reports, as some of their brand and retail clients are pulling back on digital marketing.
Last week, tech giant Alphabet reported a 3.6% drop in Google's advertising revenue to $59 billion from $61.23 billion in the fourth quarter of last year. Facebook parent Meta saw a drop of 4.2% in advertising revenue in its fourth quarter quarter earnings. The pace of growth in Amazon's advertising business also decelerated to 19% in the most recent quarter, compared to a faster 32% year-over-year gain during the same period last year.
Analysts told Modern Retail that while there is an overall pullback in the ad market reflected in the numbers cited above, there is a possibility of a recovery. For instance, macro-economic indicators like the jobs report have shown some signs of improvement. In January, the U.S. added 517,000 jobs and unemployment levels fell to an over four decade low at 3.4%. However, these earnings reports indicate that many brands and retailers are still cutting back on advertising, with inflation still dampening consumer spending.
"What we're seeing is softness now. Advertisers have been cautious, but there's potential for rebound here," Andrew Lipsman, principal analyst for retail and e-commerce at Insider Intelligence said. But, he added, "there's going to be consumer demand and consumer demand ultimately drives advertising."
"It feels like we are probably hitting the worst of it right now," said David Heger, senior equity analyst at Edward Jones, "in terms of different industries and companies talking about slowdowns in their businesses and rethinking spending." Heger added that "perhaps by the second half of the year — if the economy's starting to improve — then we may see the spending environment come back up a little bit."
Heger said its evident from Meta and Google's results that "the online ad market has slowed down quite a bit from where we were during the pandemic."
Both Meta and Google attributed their revenue declines to decreasing advertising budgets and foreign currency headwinds in all international regions.
For the quarter, Google CEO Sundar Pichai noted that the search giant's advertising revenue was "impacted by pullbacks in advertiser spend and the impact of foreign exchange," added Pichai. Search and other revenues at Google Advertising were down 2% year-over-year. YouTube Ads and Google Network also saw high single-digit revenue decreases. Google Search saw an increase in Retail and Travel ad spend, offset partially by a decline in ad spend by finance brands.
Meanwhile, Meta's CFO Susan Li said fourth-quarter revenue remained under pressure from "weak advertising demand… impacted by the uncertain and volatile macroeconomic landscape."
Li added that brands in the financial services and technology verticals were the largest contributors to Meta's year-on-year decline in the fourth quarter, although their respective revenue shares are still quite small. Ad budgets in Meta's two major sectors, e-commerce and CPG brands, also remained negative, she said.
"For Meta, we've probably seen the worst of the declines in their ad revenue, and part of that is that comparison starting to getting easier for them sooner [on a] year-over-year basis. They've gotten through the worst of the impact of Apple's tracking transparency initiative," added Heger.
Meta executives said last year that Apple's App Tracking Transparency feature would cost the company $10 billion.
Edward Jones's Heger said that means that Meta's ad revenue might stabilize a little bit sooner compared to rival Google. "Maybe a quarter or two sooner than for Google, but the broad picture is that ad spending as a whole is certainly in pullback for everyone in the ecosystem," he added.
As for Amazon, Brian Yarbrough, consumer research analyst at Edward Jones, said the e-commerce giant is "not immune" from these broader headwinds. Amazon still saw ad revenue growth and benefitted from a surge in search volume of people who go to Amazon for a product search directly versus Google or other sources.
"Amazon's advertising revenues — the growth has slowed over the past few quarters. Amazon's already seen some of that. Overall, I don't think Amazon is going to be immune, if companies cut back marketing and advertising budgets, by any means. So I think they they'll all probably see some pressure," said Yarbrough.
"Even Amazon was showing strong growth rates, but there was a deceleration, so there is that overhang, but it's very squishy at the moment," added Insider Intelligence's Lipsman.
But Lipsman noted that advertisers will likely embrace performance advertising in an economic downturn, as it puts more pressure on marketers to prove that they are getting a very direct return on their ad spend. In turn, that is likely to benefit platforms like Facebook, Instagram, Amazon and Google Search, compared to, say, more traditional advertising methods like television.
"Ad dollars want to gravitate towards certainty, and that means they're moving in the direction of performance advertising," Lipsman added.
Meta, for its part, has been trying to woo advertisers to spend more by revamping its ad products through innovation in artificial intelligence and machine learning.
One of the tools at the crux of Meta's new strategy is its Advantage+ shopping campaign tool, an automated advertising product for e-commerce and retail advertisers to optimize campaigns that are converting.
CEO Mark Zuckerberg said during the fourth-quarter earnings call that Meta had benefitted from its investments in AI. "In the last quarter, advertisers saw over 20% more conversions than in the year before. And combined with a declining cost per acquisition, this has resulted in higher returns on ad spend," he said.
Zuckerberg added that company will also look to "the monetization opportunity with business messaging" on Facebook and Instagram. "One way of doing this is click-to-message ads, which is now at a $10 billion run rate," said Zuckerberg. In addition to click-to-message, another opportunity is to scale onsite conversions through products like lead ads and Shop ads, said Li.
"Over the long-term, we're investing heavily in AI to develop and deploy privacy-enhancing technologies and continue building new tools that will make it easier for advertisers to create and deliver more relevant and engaging ads," CFO Li said.