Some sellers hope the FTC lawsuit will change Amazon's Buy Box program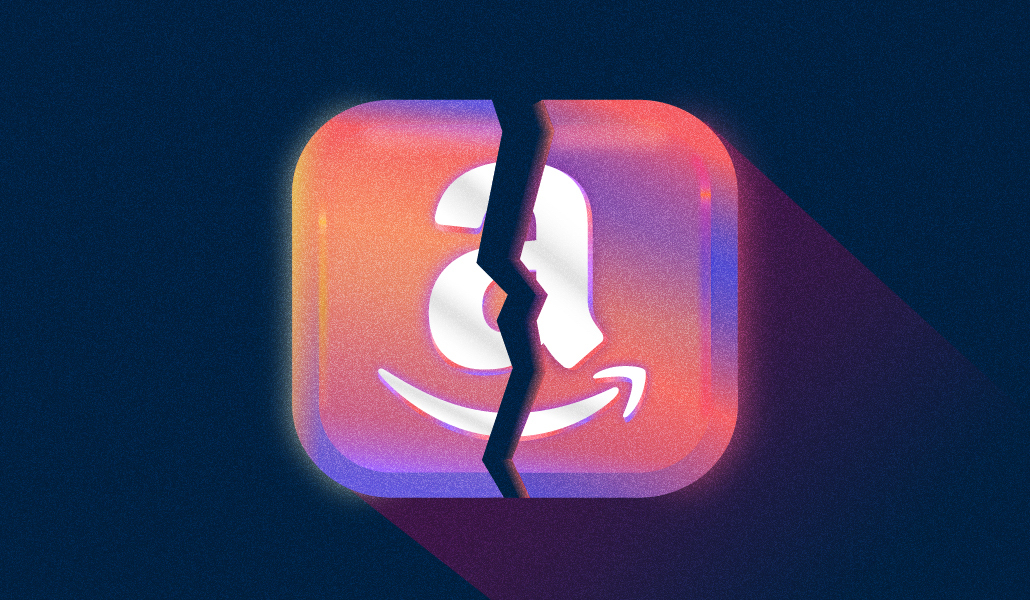 Ivy Liu
As word of the Federal Trade Commission's antitrust lawsuit against Amazon spread, some sellers are hoping that it will put pressure on the e-commerce giant to make significant changes.
On Tuesday, the FTC along with 17 states filed an antitrust lawsuit against Amazon targeting a set of its "anti-discounting" practices that prevents rivals from growing. The FTC also targets its Fulfillment by Amazon offering and Amazon Prime.
In particular, multiple sellers who spoke with Modern Retail said that one positive thing that could come out of the FTC lawsuit is if it persuades Amazon to make changes to its Buy Box, which recommends to customers which products to buy. Sellers say it is extremely difficult to succeed on Amazon without the Buy Box. At the same time, these sellers feel like some portions of the FTC lawsuit — like its attempts to paint Amazon as a monopoly, or criticisms of its fulfillment service — are overblown. While they hope that the FTC lawsuit could usher in positive changes, they are also worried about the government potentially taking too heavy of a hand.
The heart of the issue, according to the FTC filing, is that "Amazon uses a set of anti-discounting tactics to prevent rivals from growing by offering lower prices, and it uses coercive tactics involving its order fulfillment service to prevent rivals from gaining the scale they need to meaningfully compete," the complaint stated.
Amazon for its part has said the lawsuit reveals the FTC's "fundamental misunderstanding" of retail. "The practices the FTC is challenging have helped to spur competition and innovation across the retail industry, and have produced greater selection, lower prices, and faster delivery speeds for Amazon customers and greater opportunity for the many businesses that sell in Amazon's store," wrote David Zapolsky, senior vice president, Amazon Global Public Policy & General Counsel in a company blog post.
A focus on the Buy Box
The Buy Box is a button on product detail pages that essentially indicates the preferred seller to buy from. A significant portion of the FTC lawsuit takes aim at the Buy Box which is mentioned 31 times in the 172-page complaint against the e-commerce giant. The FTC has identified the Buy Box as one of the "anti-discounting" tactics Amazon employs to punish sellers when it detects a lower price on other online stores.
One way Amazon punishes sellers is by disqualifying a seller's offer from appearing in the Buy Box when it finds a lower price on another online store for an item being sold by a seller on Amazon, the FTC noted in its suit. "For many sellers, losing the Buy Box—and even the ability to qualify for the Buy Box—is an existential threat to their business," the FTC wrote.
The suit also described sellers who "live in fear" of Amazon if they price their items lower on another platform. Sellers caught doing so might be banished from the Buy Box, the FTC alleges. The FTC said, in 2022, Amazon told thousands of sellers that a "pre-requisite" to "winning the 'Buy Box'" is to ensure that lower prices are never available off Amazon. The complaint further contends that Amazon deliberately steers shoppers away from offers that are not featured in the Buy Box causing the sellers sales to tank. "Amazon makes it similarly difficult for shoppers to make a purchase when Amazon has removed the Buy Box from an item's detail page" as per the FTC suit.
"The strongest argument here is the way that you lose the Buy Box with [Amazon's] pricing issues, that's a serious problem," said Josh Justice, director of marketplaces at SuperATV which sells accessories like windshields and bumpers for off-roading vehicles on Amazon. "I don't know a single seller that's okay with it. This is a pretty common complaint. I think that's the one thing that the government could change coming out of this that I think would be a positive."
In the past, Amazon has been accused of manipulating its Buy Box rankings by the EU antitrust authorities, and favored third-party sellers who paid it to use its warehouse and delivery services
Overall, Chris Palmer, CEO of SupplyKick, said the FTC's approach "is reassurance to me that fairness is achieved for marketplace rivals and businesses that sell on Amazon. I'm grateful for the pressure on Amazon to ensure fairness for rivals and the selling community."
The biggest pain point for sellers, according to Palmer, is that Amazon "has not demonstrated a value on keeping an open door for competition or making sure that sellers have profitable experiences," he further added.
Palmer added that many businesses that sell products on Amazon, and also sell elsewhere, do feel "unfairly penalized" if they try to reduce their prices on other marketplaces or other direct-to-consumer sites, where the fee structure is less.
"When they do that, then Amazon punishes that by suppressing their Buy Box offer on the marketplace. So it has felt like there's punishment, both for businesses that sell elsewhere on the web, as they tried to lower prices below Amazon," Palmer said.
But Lesley Hensell, owner of Blackland Prairie and co-founder of Riverbend Consulting is worried that the FTC lawsuit could lead Amazon to change how the Buy Box is calculated, which she said would be a negative change. "The Buy Box calculation is based in part on who is a great seller, who's always in stock, who has few complaints, who answers customers quickly," she said.
The FTC also alleges that Amazon has monopoly power over selling services like advertising and fulfillment to merchants who use its so-called superstore, in order to make a significant volume of sales on Amazon.
Advertising especially has become essentially required to be a successful seller on Amazon, Palmer said. "The prospect of succeeding on the Amazon store by choosing not to advertise is a nearly impossible mountain to climb in 2023," he added. "It used to be achievable in 2015 and many other years since, but where advertising has come to today, the visibility that a non-advertised listing has is so greatly reduced that sellers really just don't have a chance to stay successful if they don't advertise."
One of the biggest drivers of Amazon's growth has been its advertising business, which grew 22% year-over-year increase to $10.6 billion in the second quarter of 2023.
Fears of systemic changes
Another area the lawsuit focus on is fulfillment — and sellers are worried about any changes brought to this service. The FTC alleged that Amazon now takes nearly one out of every two dollars of sales from sellers who use its fulfillment services, many of whom are small businesses with already thin margins. The FTC noted that Amazon has increased the fulfillment fees it charges to sellers by approximately 30% in two years from 2020 to 2022.
Hensell argued that much of these increased costs were due to factors outside of Amazon's control. "All costs associated with logistics and distribution rose during that period. So then a 30% increase in fees is really in line with what everyone in the U.S. marketplace was having to absorb," Hensell said.
Palmer said it would be "catastrophic" for the seller community if somehow FBA went away because of the FTC suit. "FBA is an extremely powerful service, and also extremely addictive. It will challenging to replace, once you've built a business upon it. It has enabled so many businesses to run their logistics and operations through Amazon's fulfillment," explained Palmer.
Hensell said the FTC is making "this bizarre insinuation that sellers are losing all this profitability because they're using Amazon FBA." She said the majority of the sellers she has spoken with say that FBA will cost about the same and they select that option since it is more convenient. "A small seller needs FBA because they can't have a warehouse staff. They cannot get the postal rates and the UPS rates that Amazon can get. So, the idea that somehow Amazon is making all this money and sellers would have it in their pocket otherwise just isn't true," she said.
Hensell categorically said that FTC lawsuit, if it were successful, would not just harm Amazon the company and all of its shareholders, it would be detrimental to hundreds of thousands of small businesses in the United States and more around the world.
"Because Amazon would have to take such dramatic action, it could mean breaking up the platform. It could mean separating Amazon's retail operations from the marketplace," said Hensell. "Those are not good options. Because then third-party sellers are suddenly second-class citizens to Amazon retail instead of competing directly and having their offers listed for customers."
Ultimately, Palmer said, over the last few years Amazon has softened its stance on sellers by advocating for mutual success. Palmer said Amazon has done a lot to support new sellers with initiatives like a new seller success team that offers free account support and discounted services for the first year to a new seller. He added that they've made significant investments to their listing tools to help sellers edit content faster.
"Amazon's had a significant pivot in the way that they address and even open themselves up to helping the selling community. Today, I'm more optimistic than I ever have been that Amazon values its sellers. So, that's important, just from a sentiment standpoint," he said.