Why digital ad platforms are ramping up their full-funnel ad strategies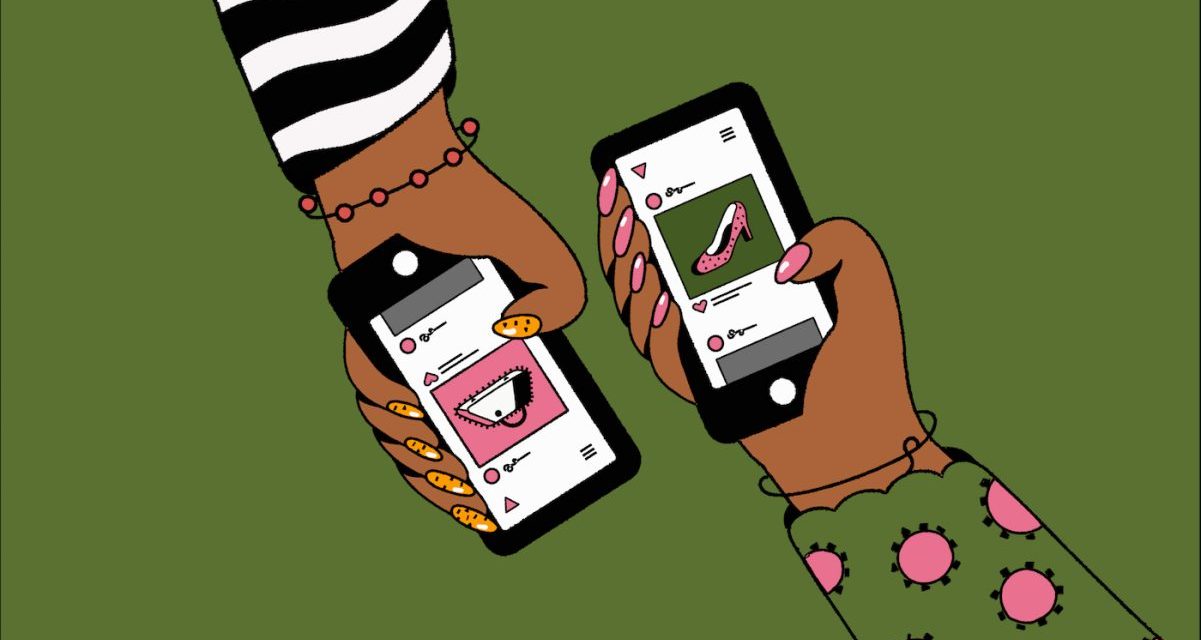 Ivy Liu
These days, every platform from Amazon to Google wants to position themselves as a full-funnel ad platform to get more brands to spend big advertising dollars with them.
A full-funnel ad platform is one that offers brands ad units that can reach customers at multiple points of the purchasing cycle. These can range from search ads that cater to customers who are ready to make a purchase and are actively looking for new products, or video ad units designed to make customers aware of a new brand. As such, in their quest to position themselves as full funnel, there's seemingly a new announcement each week from a major ad platform trumpeting a new ad unit. Last week, it was Amazon announcing that it would be bringing ads to Prime Video.
There's a simple reason why there's such an arms race among platforms to position themselves as full funnel: because then they can maximize the amount of ad dollars they capture from brands. Platforms like Google and Amazon launched with simple ad units like Google AdWords and search ads respectively. Then, in order to position themselves as full funnel, they launched more ad units like video ads, sponsored brand and sponsored product ads that targeted the middle to upper parts of the funnel. Smaller platforms like Pinterest are also jumping into the fray by releasing new ad tools designed to increase conversions, like with a new integration with Amazon. At stake is which platform will control the lion's share of digital advertising revenue going forward.
Claire Russell, head of media at ad agency Fitzco said that part of what's driving the increased focus on the full funnel is that the platforms' "biggest opportunities lie in taking budgets from other channels, partners, and parts of the funnel." She also added that the longer people stay and the more that they use these ecosystems, the data and measurement all gets better, which further fuels ad sales and helps insulate these platforms against some of the changing privacy regulations.
The area of the funnel that platforms are focused on right now depends upon which part of the ad cycle they started in. Amazon, for example started with pay-per-click search ads and banner ads that very directly targeted people in the exact moment in which they were trying to buy something. Now, the company is trying to release more ad units that target people when they are perhaps not even considering buying something, like when they are watching TV.
In addition to the forthcoming ad-supported Prime Video tier, Amazon also runs streaming tv ads on Freevee, which has become one of the "best supply sources" for engagement, purchase and ROAS metrics for upper funnel audiences, noted Ross Walker senior paid media manager at Acadia. Amazon is also rolling out more ad tools that go beyond its online marketplace and connect brands into new areas like other websites and live television, such as with Thursday Night Football ads.
"Amazon has put a lot of pieces in place that gives them exposure to larger audiences and broader demographics through [its] shows," Will Haire, CEO and founder of marketplace management agency BellaVix said. "Amazon has slowly been making these moves as a media player to access these audiences for us as advertisers to come in and sell products and get eyeballs and attention essentially,"
Meanwhile, rival Google has started advancing YouTube as a more full-funnel ad platform to brands. In 2020, it released a Reels-like short-form video feature called Shorts, and has started introducing more ad formats across Shorts. Google said eBay, for example has seen "incredible results" after using YouTube's full-funnel media solutions and adding Reels-like vertical video assets to all of its ad groups in a recent company blog post.
Another big area of focus for many of these platforms over the past 12 months has been investing in performance ad units meant to build shopping intent that ultimately lead to conversions. Some agencies that have tested out Pinterest's new ad integration with Amazon for example, previously told Modern Retail that these units have already helped increase conversion rates on Pinterest because it directs shoppers to check out through Amazon, a place that they already trust.
But Haire said conversion ads work up to a point. He said as brands get more mature they hit some type of sales stagnation and the element that they're missing is "their ability to build audiences to retarget to catch people in the market."
Russell added that there are pros and cons to ad platforms taking more of a full-funnel approach.The way she sees it, the pros of a full-funnel ad platform are more streamlined plans, unified views of the customer, more connected creative, and better measurement. But Russell said the problem with full funnel is brands will have "less control" over their own destiny as more money gets concentrated with one of these "power players."
She drew a parallel to what brands experienced when Apple's iOS 14 updated rolled out, which limited apps' abilities to track users across the web. That severely impacted social platforms like Meta, which didn't have a ton of purchasing data, and had historically relied on browsing history to decide which ads to serve to which users. Brands that spent the majority of their advertising dollars on Meta were "suddenly up a creek without a paddle," Russell said.
Still, Russell sees Google as the "most developed" when it came to building out a full-funnel ad platform. "It was built bottoms up. It mastered search and is now building up and out, advancing YouTube."
But Haire said Amazon is better positioned to serve as a full-funnel ad platform because it has actual shopping data. "They have consumer behavior as they're in the aisle and making purchases. So it's really valuable compared to Google, which is search behavior or social media, which is based on engagement," Haire explained.
Meanwhile, Haire said that Meta is still struggling to gather good enough data to use in retargeting, particularly as Google prepares to phase out the use of third-party cookies by the end of 2024. "They're stuck in a spot where they're always going to be like mid to upper funnel, which makes their audiences probably cheaper, but less valuable in terms of being able to convert shoppers into a customer," he explained.
Russell said that a platform like Pinterest is going to struggle to gain share, relatively speaking. That's because she said Pinterest is trying to go from being a discovery platform that typically is used very early on in someone's journey down and now pushing for acquisition. Pinterest is trying to change that perception by adding new features and ad units that cut down on the number of steps needed for people to convert from an ad. These include the Amazon ads integration, as well as adding support for mobile deep links. These links allow people to — once they click on an ad — navigate to a specific page within a brand's app, if they already have that app installed.
Haire said the most important piece in building out a full-funnel ads platform is the data. And he said Amazon can offer the best innovation when it comes to data. "The different touch points that Amazon gives us through Branded Tailored experiments [and] demand side platform ads gets us in front of people."
Haire said that in the race to be a full-funnel platform, all of these platforms end up launching new tools and ad units that end up mimicking the most popular parts of one another. For example, Facebook has tried to take a greater share of commerce through marketplace, as well as by launching Facebook Shops. Meanwhile, Amazon launched a social network-like feature called Spark, aimed at improving product discovery, only to shut it down after a couple of years.
"For me, some of it is like how much is it just smoke and mirrors? Consumer behavior is what consumer behavior is," he added.