Amazon Briefing: Aggregators are already incorporating generative AI into their operations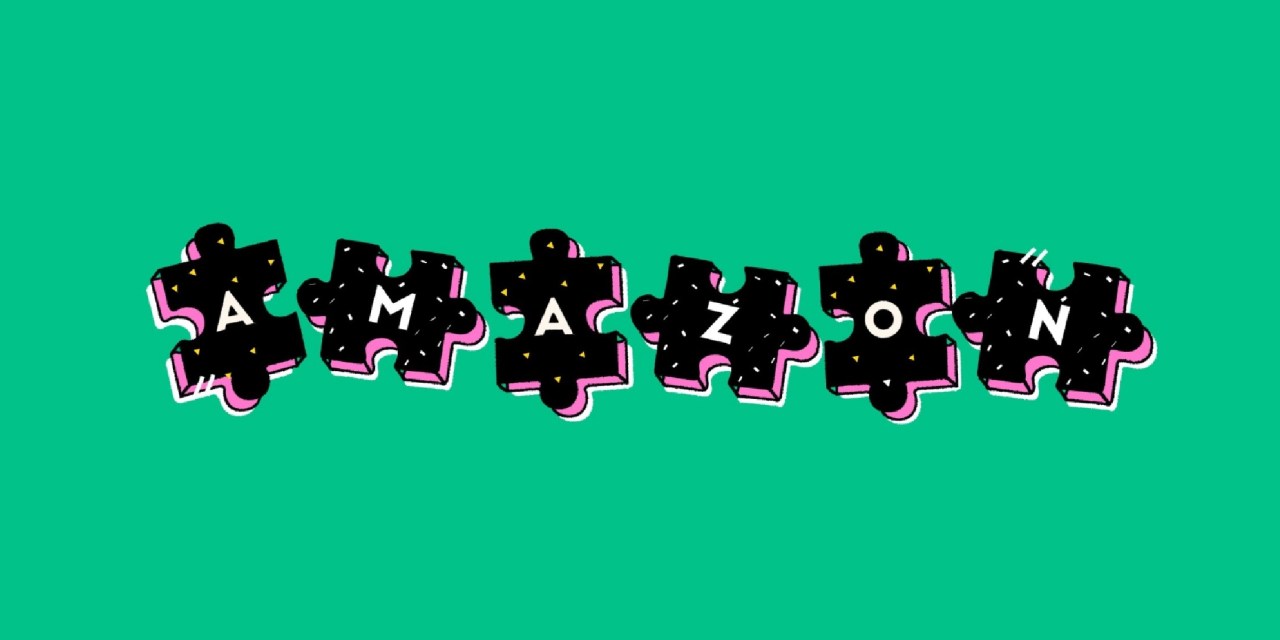 This is the latest installment of the Amazon Briefing, a weekly Modern Retail+ column about the ever-changing Amazon ecosystem. More from the series →
Amazon aggregators are already integrating generative AI tools like ChatGPT into their everyday workflows.
Some are more gung-ho than others, but the emerging technology seems to already be making a splash in the volatile world of Amazon roll-ups.
"There isn't a day I don't use it," said Walter Gonzalez, the CEO and founder of Goja, which describes itself as an Amazon accelerator. His company has been working in the Amazon space since 2009 and boasted $100 million in revenue in 2021. It currently has about 100 employees.
Gonzalez uses tools like ChatGPT in his everyday life to help with crafting emails, but he's already told his employees to begin incorporating various generative AI-driven tools into the business. The use cases vary, he said, but the company has been testing it out to help craft copy for Amazon listings, as well as help the team come up with relevant go-to-market strategies.
"I'm pushing it so hard because it gives smart people superpowers," Gonzalez said. "If you had to write 10 listings, you can now do 100 in a day."
Over the last few months, new programs from companies like OpenAI have dominated the headlines about ways to technology could be used to supplement parts of many industries' workflow. As Modern Retail reported earlier, some brands are using it to build shopping assistants; others are incorporating it into marketing and advertising. There is also the possibility of it being used for more controversial purposes in e-commerce; as CNBC reported last month, some Amazon reviews appear to be written very clearly by programs like ChatGPT, stoking fears about how it could be used to spread fake reviews.
The upside of this type of technology makes sense for a business like Amazon portfolio companies. They either buy or launch brands in a variety of segments with the idea that they can optimize them en masse, using the industry knowledge they have from their other products on the platform. The business is very much about efficiency: finding a brand that already works on Amazon and then using that to inform best practices for other ones. As such, some of these businesses see a huge potential for generative AI software to streamline the everyday tasks that go into managing as many as hundreds of brands.
Much like generative AI itself, Amazon aggregators became an industry buzzword a few years ago. While all of these businesses have varied backgrounds and strategies, their goals coalesce around being able to quickly buy a brand and scale it. They raised billions of dollars on this potential. But over the last year, the roll-up industry hit some hurdles with e-commerce penetration flattening and investment dollars being more difficult to come by. As a result, it seems some of these companies may see the technology as a way to speed up operations.
The use cases adopted so far generally revolve around copywriting and design. Goja, for example, is testing out some AI tools to make video production quicker. But Gonzalez sees it going much farther down the line.
With this, he's asked several employees to figure out ways to incorporate generative AI into their workflows. He's still waiting for the formal feedback, but expects to begin layering some of the technology into Goja's tech stack when best practices are agreed on.
Ilya Skliarov, the head of engineering at London-based aggregator Olsam, sees AI as a time-saving tool. For example, Olsam's creative team has begun using generative AI to help with photography to optimize listing photos. "If you want to change the backgrounds, it's quite powerful," he said.
Similarly, the company has been using it to help create better copy for certain regions. For example, a product in the U.K. may perform better via different keywords than it does in the U.S. Even beyond particularities within languages, Olsam has tested out translation — which Skliarov says works better than Google Translate. "It can translate things with much better colloquialisms," he said, "better native knowledge of the language."
Skliarov added that Olsam has also used the technology to analyze customer reviews and create a sentiment analysis. "You can summarize much faster," he said.
Others in the industry haven't brought it into the work fold just yet, but see its possibilities. "AI gives us another… plethora of tools we can use," said Suneil Raghvan, vp of consumer at Forum Brands. "We're very curious if we can enhance the experience of our copywriters," he said. "Can we make their jobs easier?" (Indeed, some Amazon consultants have tested it out a bit as well, but still aren't sold on its efficacy.)
But, Raghvan cautioned, the hype is only a few months old. "I think it's important to acknowledge that there are more questions than answers at this point," he said. "These are all hypotheses — until we see the outputs and that the intended consequences are where we want, it's still very much early days."
On that note, all of the Amazon portfolio companies believed these tools wouldn't substitute any jobs, but perhaps create a better starting point. "If you don't know what you're doing and type in 'How do I sell on Amazon' you'll go nowhere," said Goja's Gonzalez.
But his view differs from Forum's belief that it's still too early to know if generative AI will make on impact on the business. "There is no role that I see that shouldn't be using this tool," he said. "There is nothing to wait and see."
Amazon news to know
On the subject of Amazon aggregators, Bloomberg looked into the bleak outlook for some of these companies. With cooling demand and rising interest rates, insiders say that an industry contraction is on the horizon.
Amazon-owned Washington Post is launching a free ad-supported TV channel on Amazon Freevee. It will feature the publication's news and interviews.
Amazon reportedly has big plans to compete with ChatGPT, reports Business Insider. A company memo says it plans to reboot Alexa with new AI-led features.
What we've covered
Want to discuss this with our editors and members? Join here, or log in here if you're already a member.