Member Dossier: How Needed reduces checkout friction as a subscription company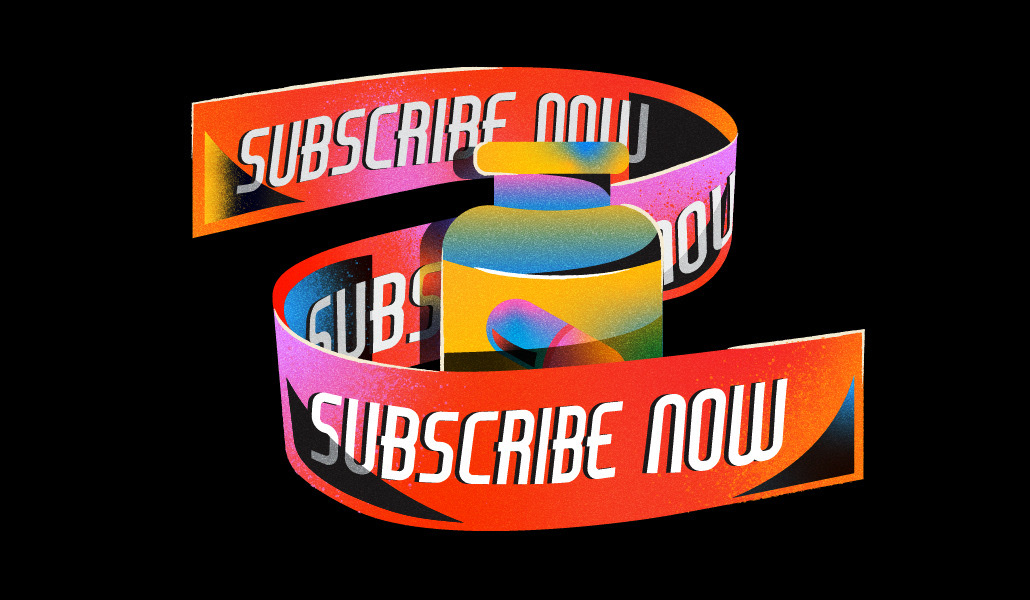 Ivy Liu
This story is one section of Modern Retail's Member Dossier. In this series, we drill down on one pertinent topic in the retail industry. More from the series →
This story is one section of Modern Retail's Member Dossier. In this series, we drill down on one pertinent topic in the retail industry. In this first Dossier series, we talk about all things checkout. 
Prenatal vitamin company Needed launched its nutrition-focused, four-part protocol in 2020. From the outset, co-founder Julie Sawaya said the goal was to help women understand their nutritional needs and what supplements could be taken in conjunction with one another. 
Three years and two dozen products later, that's still the mission. Currently, about 90% of Needed's DTC revenue comes from its subscription services, with its success built on a foundation carefully crafted product pages, highlighting clinical research and emphasizing product bundles.
"What we're really trying to do with the website is to help customers understand what their nutritional needs are and help them understand what products they should be taking in connection with one another," Sawaya said. "That's why we offer plans, a multi-product bundle where you're taking more than one product together."
But while Needed has raised $8 million and grew its sales 3.5 times over last year, Sawaya says the brand is still experimenting with new ways to maximize sales and get customers to purchase complementary subscription products. And some of her wish-list functions don't exist yet. For example, she'd like customers to have the ability to add another three-month subscription when they're already in the cart. But those types of customizations are difficult for a company that's beholden to a platform like Shopify. And it's also critical to make sure that any updates don't create a cluttered checkout experience in the process.
"We want it to be customizable, but we also don't want to overwhelm people with choice," she said. "Our target consumer is generally a mom or a soon to be mom. She has other things to do than to enter her address again, or create an account when she's trying to check out."
A simplified product offering
Needed sells multiple products on a subscription basis, including like a prenatal multi capsule, an herbal stress support or digestive enzymes. Some products are can be shipped on different cadences — a 30-day supply of a prenatal vitamin ships monthly, for example, or customers can subscribe to a 90-day supply of a prenatal protein powder shipped every three months.
Needed also offers bundles on a monthly subscription basis, like a four-part prenatal plan that includes a multivitamin, omega-3, a pre and probiotic and collagen protein. And some products, like the Hydration Support, come in different flavors.
As a result, communicating to customers what they get out of various subscriptions is key. Much of Needed's conversion growth from last year can be traced back to tweaks and modifications to the pages where customers set up their own subscription plans.
"We like to put the tailoring and the personalization in the product merchandising, and less so in the checkout experience," she said.
Sometimes that looks like information hierarchy and design changes; Needed ran dozens of A/B tests on product pages in 2022 with some positive results. A decision to put add-on buttons below the "add to cart" button resulted in a 16% increase in conversions and 53% increase in revenue per session. And putting customers' star rating of its products underneath the product title lifted conversions by 11%.
Copy updates are also a critical factor. Changing phrases like "subscription" and "recurring" to "delivered to your door every 90 days" increased conversions by 3.5%. And a streamlined header on a page offering customized trimester-based plans resulted in 33% higher conversions for the product, and a 2.9% increase for conversions from mobile users overall. 
The goal with these changes, Sawaya said, is to make it as easy as possible for people to understand what different products do and how they can put different plans together based on their needs. 
"Starting with that foundation, our main goal on the site is how to get people to understand what they need and make it easily shoppable," she said.
The pros and cons of platforms 
But when it comes to making more significant changes, platform-based sites can hit roadblocks as they grow. Needed is a Shopify-based site that operates its subscriptions via the vendor Recharge. And while Sawaya is confident in the scale and resources of the vendors, she said there are some heavy lifts and limitations.
"We don't want to build a custom website, because there are best-in-class practices out there," she said. "But our scale is growing to the point that we have more complexity than your average Shopify store."
For example, she would love to see more "friction-free shopping" for a customer who encounter the brand on channels like Google and Instagram. Those customers don't have the same checkout experience as those on the main site.
"I would love to see that cleaned up," she said. "I don't know that that will until apps simplify the back end of how they're powering their subscriptions."
Oisin O'Connor, CEO at Recharge, said the nine-year-old company is focused on subscription retention. Doing so means making it transparent and easy for customers to sign up, pay for their subscription and make potential customizations.
But on the merchant side, that looks like a complex API-based system that allows merchants to offer what different tools and functions they want — like loyalty credits or memberships. 
While there's always competition from new companies, O'Connor said Recharge looks to stay on top of trends by aiming to make it as easy on the merchants to update their pages as possible. That was the case when it acquired Rebundle in August, a company that specialized in helping customers customize their subscription bundles. The acquisition meant that customers could access Rebundle's software and features via the Recharge platform.
"It used to be like a big development project for someone to build (the customizations)," he said. "Now people can set up in a minute,"
Future goals 
Moving forward, Sawaya is eager to add more potential for upselling on the cart page itself. The current setup Needed is running, combining Shopify and Recharge, doesn't allow the addition of another subscription once on the cart page. 
Also, Sawaya wants the ability to customize subscriptions more easily, such as picking one of three flavors for hydration support, and being able to change it month by month. Currently, customers pick from one of three flavors — grapefruit, lemon and lime — or a variety pack.
"Some consumers are going to build their bundle, get to the cart and decide they want to change something," she said, "so figuring out how to make that seamless for consumers to tailor their subscription, tailor their bundle to their needs."
Sawaya also wants to find ways to make it more flexible for people to purchase with FSA and HSA funds. Prenatal vitamins are covered under such plans, though other types of wellness products require a letter of medical necessity. 
This creates friction for the customer, so Sawaya is eyeing possible tools that would allow them to enter their provider's information along with their FSA or HSA information. That would allow the letter to be obtained to verify the purchase even if the customer didn't have it ahead of time. 
"Once the customer reaches the cart experience, I'd say at that point, we are not doing enough right now," Sawaya said. "But we're eager to do more."
Modern Retail+ members can download the entire Member Dossier here. 
Want to discuss this with our editors and members? Join here, or log in here if you're already a member.