Why Stix launched a YouTube channel focused on sex education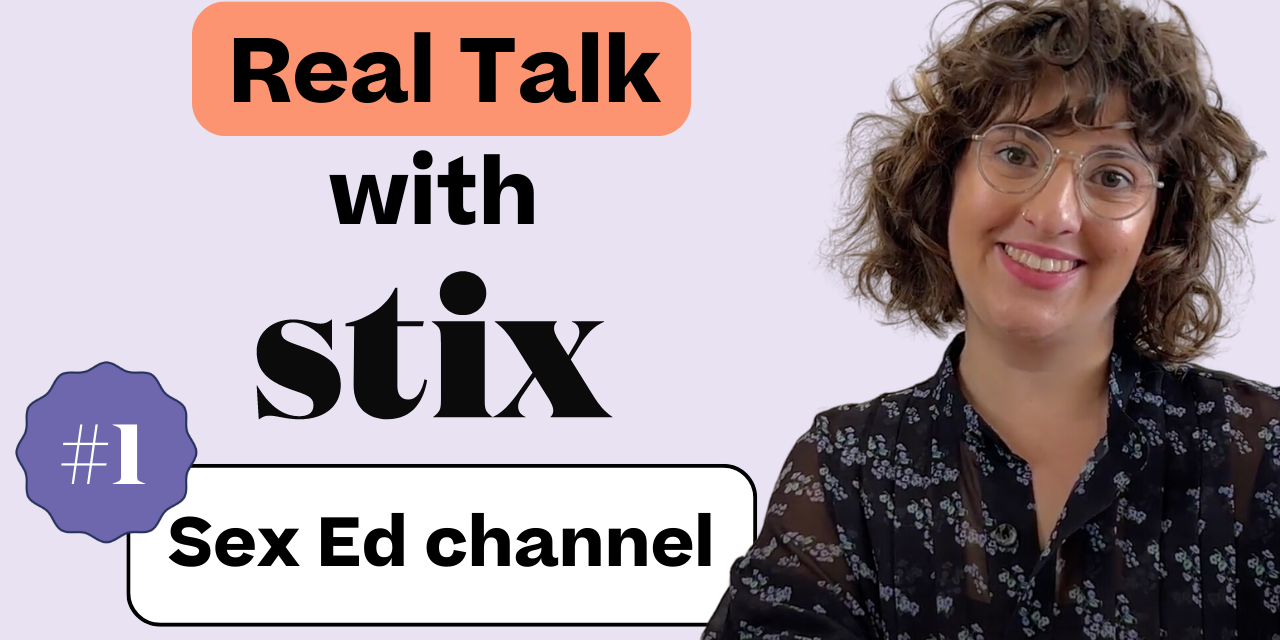 Stix
This month, female health startup Stix is launching a YouTube channel as it seeks to acquire more customers through authoritative content. 
Called "Real Talk with Stix," the new channel is an extension of the brand's Real Talk blog, which publishes medically-reviewed articles that answer frequently asked questions from readers on various topics. Stix, which launched in 2019, sells pregnancy and ovulation testing solutions, among other female health-focused products. 
The Real Talk blog currently receives 60,000 visitors per month, with 92% of traffic being SEO-driven from people Googling questions. Readership also grew by 35% between the fourth quarter of 2022 and the first quarter of 2023. Now, Stix is hoping to harness the same type of authoritative voice on YouTube, where the company says millions of people already search for answers to their sexual wellness-related questions. The channel will answer some of the most Googled sexual health questions like, "What are the symptoms of a UTI?" and "Do I have a STD?" as well as fielding explainer requests from viewers. 
The YouTube series is the latest tactic from Stix to spread the word about the brand more organically, through a variety of content and grassroots efforts. Stix's Donate Restart program — in which people can pay to donate the brand's pill to someone who needs it — has distributed nearly 20,000 doses since its launch last summer. "Through the Restart Donation Bank, we've raised hundreds of thousands of dollars for donated products," Stix co-founder Cynthia Plotch said, adding that last year's overturning of Roe v. Wade created a spike in demand amid the Restart launch.
Plotch said the idea for the YouTube series came after months of seeing science-based sex education becoming contested in conservative states. Plotch pointed to Planned Parenthood data showing that less than half — 43% of females and 47% of males — reported receiving vaginal sex education before having sex for the first time. 
"Education has always been the cornerstone of the brand," Plotch said. "It's helped us build our community over the years." Plotch said that with so many pre-teens and teens already searching the internet for answers, the company wants to be a resource for both information and products. "We realized YouTube is one of the biggest search engines for deep dive topics, in some cases even more so than TikTok," she said. Before launching the YouTube channel, Stix used its Instagram, TikTok and SMS program for pushing out bite-sized research and information. 
Plotch added that YouTube's longer video format and its audience's intention of sitting down to watch a 10-plus minute video is a better fit for more nuanced explanations. 
The company worked with a creative agency over the last three months to launch the channel, with Plotch herself hosting a semi-weekly show on the new YouTube channel. Plotch said that creating and editing videos is a bigger time and resource investment than Stix's typical social media posts. "One video takes five to 10 hours, from conception to execution," she said.
The biggest challenge as a sexual health brand, said Plotch, is the confusing policies young people are seeing. For example, right now a lot of women believe that emergency contraception is illegal in certain states. "That's where our educational videos come in," she explained. "We'll start off with videos on STI and PMS, which are rolling out in the next couple of weeks," Plotch explained. "We'll also be doing a lot of myth busting of popular sexual health misconceptions." 
As the YouTube channel grows, its content will be syndicated across other Stix channels. As for product promotions, Stix's products are mentioned in the YouTube videos but aren't linked to directly. Instead, the Stix website appears in the description, with a unique code for YouTube viewers of 15% off Stix orders.
Another reason why Stix is turning to YouTube is that the platform allows sexual health-related videos as long as the focus is on education. "When we started we were worried about limitations of what we can talk about, but we haven't run into any issues on YouTube," Plotch said. Thus far, Stix has been able to make their content suitable for viewers 18 and under by keeping the videos scientifically factual, and shying away from discussing sexual pleasure or pleasure-inducing products. 
Stix's YouTube bet comes at a time when online retail brands are increasingly moving into owned marketing channels. This year also saw the rise of companies launching podcasts as a hub for thought leadership and education.  
Eric Dahan, CEO of influencer marketing agency Mighty Joy, said that decades after launching, YouTube remains the best fit for long-form content. Dahan said that while platforms like TikTok and Instagram dominate short-form video, YouTube's established search engine remains unmatched. While TikTok is increasingly restrictive of content — many creators use the term "seggs" when posting videos about sex-related topics to avoid the risk of their videos getting restricted — he said YouTube is a bit more lenient. "With so much search for how-to content, it's a huge advantage for a brand to be a go-to resource on YouTube," Dahan said.
The launch of the YouTube channel is just one of a few recent initiatives that Stix is focused on. This week the company announced its "Emergency Contraception Is Still Legal" campaign in response to increased abortion restrictions. The resource-focused campaign will live at itslegal.org and outlines the various ways people can get emergency contraception — including through Stix's donation program. In tandem with the new campaign, Stix is running out-of-home ads in several college towns like Baton Rouge and Tampa.
"Sex ed in school is typically scary, so we want our tone to be conversational and matter of fact," Plotch said. "The channel has the vibe of an older sister with a medical degree, but is also entertaining."