Despite swinging to a profit, Amazon's e-commerce sales remain flat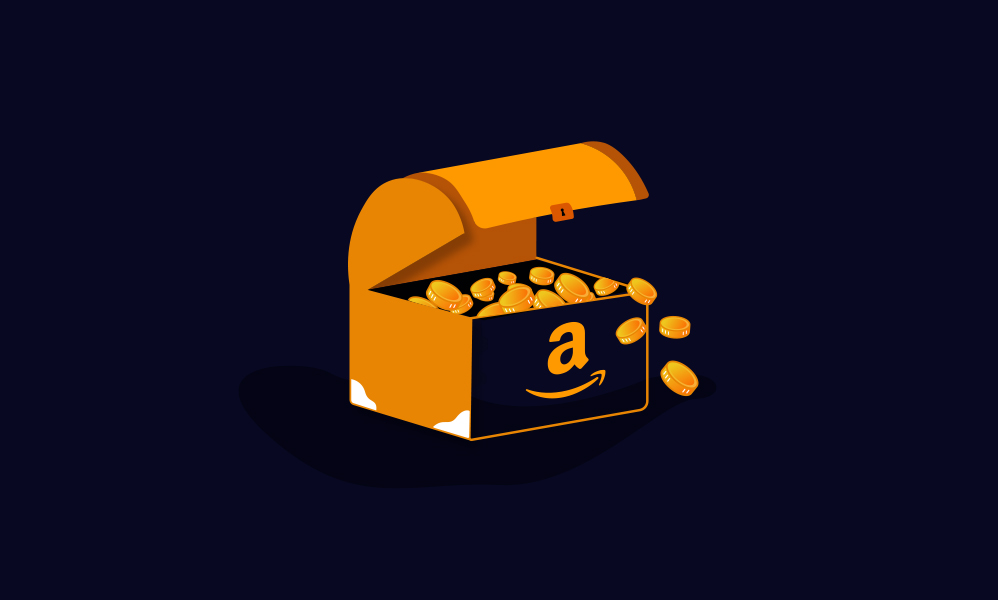 Ivy Liu
Amazon reported a profit in its first quarter earnings, driven by a robust increase in its services revenue. But Amazon's core e-commerce growth remained flat, indicating that the Seattle-based juggernaut still faces significant challenges from inflation and tempered consumer spending.
Amazon's revenue in the first quarter was $127.4 billion, a 9% year-over-year increase. The company swung to a profit of $3.1 billion compared to a loss of $3.8 billion during the same period last year. Services revenue, which includes the company's advertising business and its cloud business called Amazon Web Services, cumulatively rose 17.3% to $70.3 billion from roughly $60 billion in the same period a year ago.
Amazon's e-commerce sales remained flat as online store revenue stood at $51 billion at the three month period ending March 31. But Amazon's revenue from its FBA business jumped 18% in the first quarter to $29.8 billion from $25.3 billion in the first quarter of 2022. But the fulfillment revenue was 18% lower on a sequential basis from $36.3 billion clocked at the end of the fourth quarter of 2022.
Thursday's results tee up a difficult year for Amazon, despite the increased revenue growth. The e-commerce giant faces challenges like a weak consumer sentiment, slower e-commerce shipments and broader macroeconomic volatility as it focuses on efficiency efforts to drive profitability. The company took a positive outlook in discussing Thursday's results, focusing on how certain divisions like advertising, are becoming more efficient while still growing. "There's a lot to like about how our teams are delivering for customers, particularly amidst an uncertain economy," said Amazon CEO Andy Jassy in a press statement.
Joe Feldman, senior managing director at Telsey Advisory Group, told Modern Retail that the tech giant was expected to see "some upside on profitability, just given the efforts that they've made."
Amazon has had a series of mixed earnings reports over the past year, as it has struggled to adjust to the new macroeconomic environment and rising inflation. The company's growth slowed down pretty dramatically around the second quarter of last year.
In turn, Amazon has been trying to right size its business. It has been cutting labor force costs, laying off 18,000 employees it laid off in November 2022. Then, it followed that up with another mass layoffs announcement in January 2023. These layoffs impacted AWS, advertising, human resources, video games and Twitch livestreaming units, resulting in 9,000 job losses.
Another big focus for Amazon has been rightsizing its fulfillment network, after adding a significant amount of new warehouses during the pandemic.
"In our stores business we've been very focused on reducing our cost to serve our fulfillment network. As we shared in the past, given the unexpected surge in demand during the pandemic, we doubled the size of our fulfillment center footprint and largely built a transportation network the size of UPS," Jassy said during Thursday's earnings call.
"Amazon has demonstrated that the efforts they're making to make improvements in their supply chain, to reduce capacity to operate, increase operating efficiencies, increase their ad business and show continued growth in their 3P business," Feldman said.
One of the biggest drivers of Amazon's growth continues to be its advertising business, which grew 21% year-over-year increase to $9.5 billion from $7.8 billion. Still, the numbers pale in comparison to the fourth quarter of 2022 when Amazon reported ad revenue of $11.5 billion.
Revenue growth for other key divisions like AWS increased 16% year-over-year to $21.3 billion but remained flat compared to the previous quarter on a sequential basis. "While our AWS business navigates companies spending more cautiously in this macro environment, we continue to prioritize building long-term customer relationships," noted Jassy.
"The AWS business, based on what we've seen coming out of SAP, even Google and Microsoft, their cloud businesses have not been particularly strong, they've slowed on that, so that gives you a little caution on Amazon heading into the present," said Feldman.
Meanwhile, revenue from Amazon's physical stores including Whole Foods rose 7% year-over-year to $4.8 billion.
Amazon expects revenue to grow between 5% and 10% in the second quarter of 2023. Ultimately, Feldman said, for the second quarter, "we're hoping to start to see things turn around a little bit and get a little bit better."