Amazon Briefing: Has the aggregator bubble finally burst?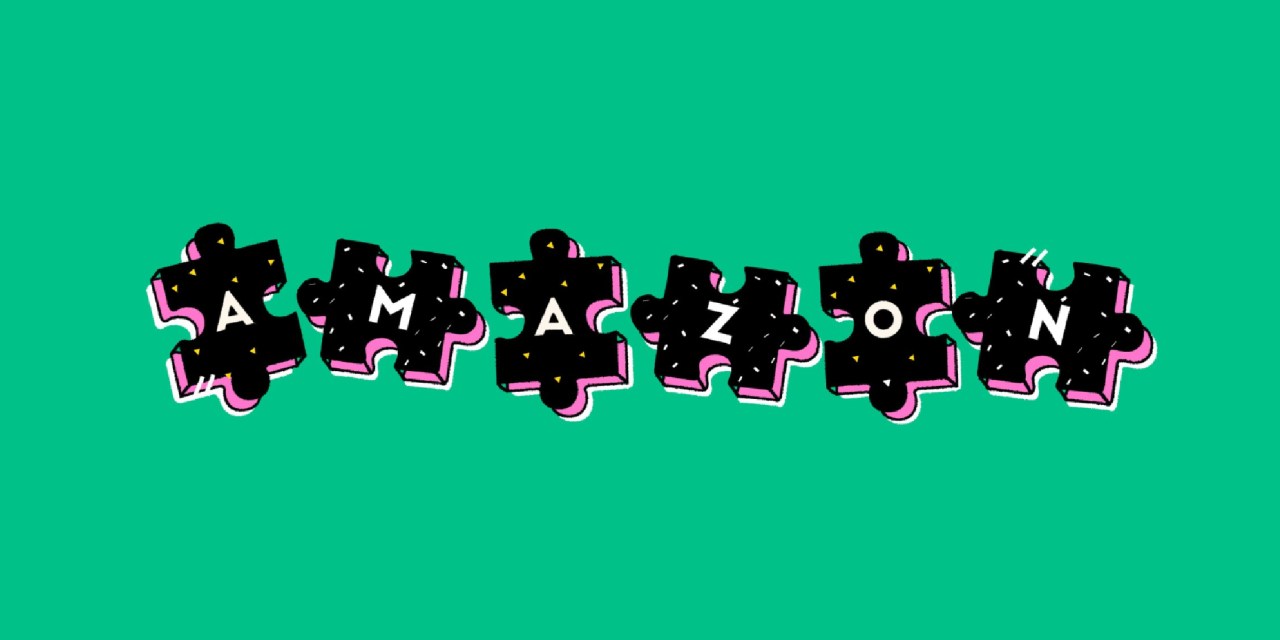 Ivy Liu
This is the latest installment of the Amazon Briefing, a weekly Modern Retail+ column about the ever-changing Amazon ecosystem. More from the series →
This is the latest installment of the Amazon Briefing, a weekly Modern Retail column about the ever-changing Amazon ecosystem. To receive it in your inbox every week, sign up here.
Amazon aggregators were raising money by the boatload only a few months ago, but now things seem to be cooling down — if not bursting completely.
Less than a year ago, a number of businesses made headlines by raising astronomical amounts of capital under the promise that they would find the best Amazon brands, buy them out and add them to their own portfolios. Some claimed to be the next Procter & Gamble — and touted sophisticated data analysis as a way to assess which brands would be the best to scoop up and grow. But things have changed over the last few months. 
Thrasio, for example, which raised over $3 billion over the last few years, recently slowed its deal flow and reportedly had a recent round of layoffs, according to Business Insider. Only about twelve months ago, Thrasio claimed to be closing as many as three deals a week.
Other aggregators have faced similar issues too. Marketplace Pulse, for example, wrote in March that a "few Amazon aggregators have paused acquisitions as increased seller valuations, supply chain disruptions, and struggles to grow acquired brands caused the industry to readjust," citing conversations the consultancy has had with aggregators. 
One of the reasons aggregator growth might have been hampered of late is access to capital. While many of these roll-up companies raised money via venture backing, others have relied on debt. Now, as interest rates rise and e-commerce growth slows compared to the beginning of the pandemic, insiders say some aggregators are having difficulty raising the cash they need to buy a business.
Jason Lee, co-founder of FBAFlipper, which connects Chinese Amazon sellers with companies that want to acquire them, for instance was recently mid-deal with a New York-based aggregator that was supposed to fund the escrow. But when it came time to seal the deal, "they went to the lender, asked for [money] and they didn't have it." The same thing happened a few months earlier — Lee spent two months negotiating with another aggregator for one of his businesses that ultimately didn't have the capital. 
According to Lee, the problem isn't just that acquirers can't nab funding — it's that most parts of the Amazon ecosystem have become more difficult. Post-2020, e-commerce businesses saw huge gains and record demand — but supply chain crunches led to out of stocks, while platforms like Amazon raised their fees. "Sellers aren't making money," said Lee, which means "we've been seeing less aggressiveness, less bids." 
"The buy side is having capital issues," said Lee. "On the seller side, the numbers just aren't good."
Overall, this is leading to worse deals with some bizarre terms. Last year, many Amazon brands would receive offers on multiples of 5x their net profit, said Lee. Now, it's closer to 3x. One aggregator even asked Lee to use his house as collateral for a proposed deal. 
According to Mark Power, CEO of the consultancy Podean, this seeming cratering of the aggregator and acquisitions space was a long time coming. "We've been pretty bearish," Power said. "We don't believe [the model] is long-term sustainable."
That's for a few reasons. For one, many Amazon aggregators focus on buying Amazon-only brands and scaling from there. "But consumers don't just shop on Amazon," said Power. "To be successful in business you need to be building a brand." 
Power pointed to a recent Linkedin post he wrote in which he asked his followers to name a single brand owned by Thrasio; "People struggled unless they knew Thrasio intimately."
In his estimation, last year's bubble was a business mirage and the culmination of a number of factors that would be difficult to replicate. "If you look under the hood, Amazon is too complex," said Power. "We think operationally — and from a capabilities perspective — it's a very difficult task for an aggregator to have six to 10 brands, let alone 100 or more."
Not everyone, however, thinks recent headlines are indicative of a bursting bubble. According to Emmett Kilduff, co-founder and CEO of the M&A firm Fortia Group, the cooling of acquisitions is both natural and expected. For a company like Thrasio, which says it has acquired over 200 brands over the last two years, he asked, "has a business ever acquired that many brands in the history of M&A?" 
Kilduff admitted that the industry has become more difficult recently. "The last six to nine months have been tough for both brands and aggregators," he said citing rising inflation and increasing PPC costs. But the leaders in the space, he said, "are clearly digesting." That is, they brought on dozens — if not hundreds — of brands over the course of a few months and are now in the process of bringing them to scale. 
This digestion phenomenon, he said, is mostly relegated to the bigger players — like Thrasio and Perch. "There are a lot of small- to medium-sized aggregators that are hungry for new brands," he said. He pointed to roll-ups like Gravitiq, which focuses predominately on healthcare brands on Amazon. 
Kilduff did admit that some of the fervor has dissipated — deals now range as low as 3x from 6x, when a year ago it was between 4x and 6x. "Interest rates will rise," he said. "That will obviously have an effect on the ability to get credit for aggregators. And, yes, maybe you'll see stricter covenants by the credit firms to the aggregators."
Still, Kilduff said, there are more positives than negatives — and he's working on putting together key stats from major aggregator players to showcase just how healthy the space is. "That's what we need to celebrate as an industry," he said.
Power has a different perspective. "We believe there is going to be a consolidation of the consolidators," he said. But that does bring some potentially good news for others in the space. Last year, a number of Amazon practitioners were scooped by cash-flush aggregators with enticing above-industry salaries, said Power. "Now, a lot of those great talents are seeking new opportunities." 
Correction: An earlier version of this story erroneously said acquisition prices were based off of revenue instead of net profit. It is has since been updated.
Amazon news to know
Amazon proved victorious in its latest union battle. A warehouse in Staten Island held a vote over joining a union earlier this week with 618 votes against joining and 380 votes in favor.
PillPack, the Amazon-owned digital pharmacy platform, has agreed to pay a $5.79 million settlement, according to the Department of Justice. According to the government, the service was giving unknowing patients more insulin than Medicare and Medicaid programs would allow.
Amazon is continuing to rethink its physical retail strategy, it seems. The company announced plans to close six Whole Foods locations in four states.
What we've covered
Many CPG brands raised prices over the last few months citing rising costs. Now, in their latest earnings calls, they're reporting record profits.
Retailers are expanding to the 'burbs. Instead of opening new stores in city centers, some companies — including Amazon — are setting their sites on more suburban regions as the Great Migration continues.
Mall brands are looking beyond their own retail footprints. A number of brands, including Victoria's Secret, are now seeking out new retail and wholesale partnerships in the hopes of regaining sales growth.