Why Starbucks will never get rid of human labor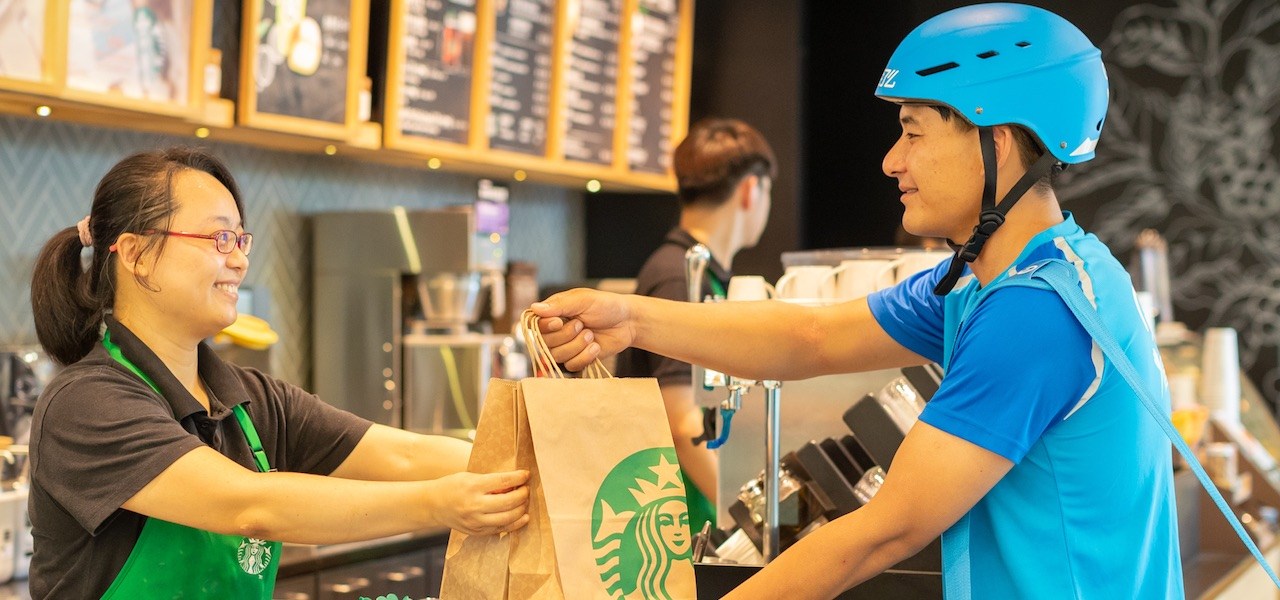 Friction is a retailer's worst enemy, but eliminating it comes with costs.
That's the delicate balance Starbucks says it's trying to strike. The coffeeshop behemoth is attempting to update its retail experience, and eliminate as many necessary steps as possible. But the end goal isn't to erase all human interaction — in fact, quite the opposite.
"That small human exchange keeps the customer coming back," said Starbucks president and CEO Kevin Johnson at the National Retail Federations's annual conference in New York on Monday morning. He sat down for a fireside chat to discuss his company's approach to human interactions.
Looking at Starbucks' recent moves, it certainly seems like the company is at least toying with the idea of human-less commerce. It recently unveiled a new retail concept called Starbucks Pickup, which aims to facilitate mobile orders quicker. People order and pay for their coffees with their phone and then go to these smaller storefronts and find the drinks ready for them.
When asked about its inroads with mobile ordering, Johnson maintained that human interaction is still key. The intent, he said, was to "try and architect that experience so that there is someone there to meet them." There may be less need for a cashier at the Pickup stores, but Starbucks still wants employees there to greet customers.
Pickup isn't the only innovation program Starbucks is investing in. Johnson described the coffee company's artificial intelligence initiative, Deep Brew, which aims to use software to better streamline everyday functions in the stores. For instance, with the help of machine learning, Starbucks may more easily dial in coffee, or through natural language processing listen to a customer ordering to remove the need for a cashier to jot it down into a computer. It also analyzes store traffic and other data to predict how many baristas a location may need. "It dramatically simplifies schedule," Johnson said.
But, according to the CEO, all of these trials aren't attempts to reduce its workforce and cut out human inefficiences; "It's all about finding ways to help humans have more time to be human," he said, "not about [having] robots to replace baristas."
Johnson described a growing human problem he sees. For one, there's "a growing epidemic of human loneliness," he said. "One of the contributing factors [to it]," he went on, is "the amount of time [people] spend on their mobile devices."
Thus, he understands the opportunity to build more mobile-focused checkout programs, but also is fearful of the reality it helps create. "One of the common themes going forward is finding more ways to create human connection," he said.
Going forward, Johnson maintained that all new programs will honor the need to have human labor facilitating Starbucks' transactions. Sometimes customers want quicker, more convenient ways to get their coffee — other times, they may be looking for different types of atmospheres. No matter the situation, Johnson said, someone will be at his stores at the very least saying hello.
"We will not sacrifice creating that warm welcoming environment," he said.