Friction, entertainment and experiences: Brands are stretching the definition of retail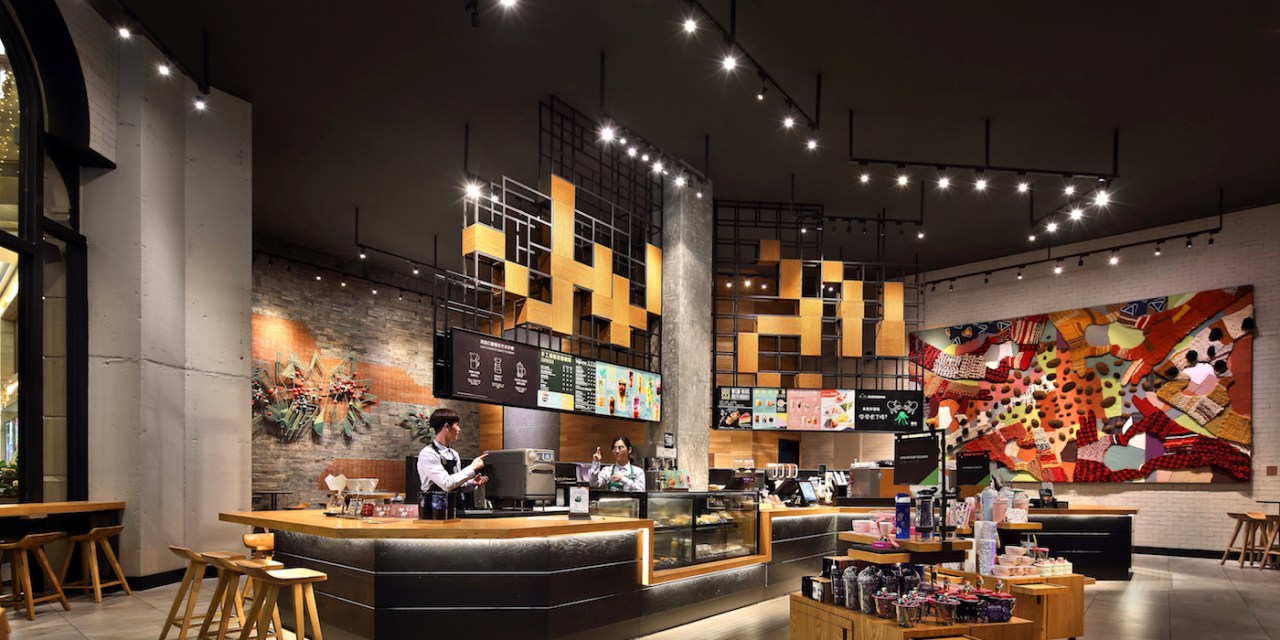 A new, more streamlined Starbucks is coming.
The coffee retailer just unveiled a new retail space concept focused on getting customers their morning latte as quickly as possible. Called "Starbucks Pickup," the space only accepts orders via its mobile app and lets them pick up their drinks in a smaller space. The company described it as "a streamlined store experience."
This is just one of many new retail concepts being introduced. Over the last year or so, a number of companies have introduced new ways to physically interact with customers. They are all very much experiments, and they offer hints about how retailers will evolve over the next few years. Starbucks Pickup is an example of the new spaces taking over for the traditional storefront.
According to eMarketer principal analyst Andrew Lipsman, the new Starbucks concept is "a great example of frictionless." This is essentially an attempt by a company to make the transaction process as quick and painless as possible. Another good example of a store with ease and convenience at the forefront is Amazon Go, which lets users walking, take items and then leave without having to check out.
Lipsman sees three overriding buckets for what drives new retail concepts: friction, entertainment, and ambiance. The first concepts mentioned above focus on quick and efficient customer service — that is, friction — the latter two themes are the driving forces behind "experiential retail." That word has become over-used by many a marketer, but the overall thesis is that brands can attract and retain more customers by providing unique physical storefronts.
Stores as entertainment
Stores in the past were essentially inventory hubs. Companies needed both a place to hold product and sell it. That model is now waning; More brands are using their storefronts not to hold stock but to simply catch people's eyes.
Take Lululemon, for example. Its new Chicago storefront is huge — 20,000 square feet — and isn't just a place to buy athleisure apparel. People can buy food, meditate as well as attend workout classes in the space. "It fits with the brand," said Lipsman. By offering a space where customers can not only shop, but also use the items and meet other in the community, the brand is creating more opportunities for engagement.
Another recently-announced storefront is the newly resurrected Toys 'R' Us's partnership with Candytopia that will have playrooms and installations meant to simply let kids hang out and play. "For kids, a big thing that was missing was play," said Melissa Gonzalez CEO of the Lionesque Group. "You get them to play, you have a different emotional connection to the product."
Stores for experiences
For other spaces, the focus isn't on providing activities for the customer, but to make them feel comfortable — not like they're in a retail store. Lipsman pointed to new Whole Foods spaces, which let shoppers buy glasses of wines or pints of beer to enjoy while they peruse the sections and purchase their groceries.
Similarly, Casper last year made waves with its sleep shop to let users come in and take a nap. Despite the fact that the idea that people coming into a retail space to fall asleep is absolutely marketing bait, the overall concept was innovative.
Casper, said Lipsman, is "winning on ambiance," especially compared to the alternatives. "The status quo is a Mattress Firm — row after row of barren mattresses, a salesperson; it's a soul-crushing experience."
Gonzalez pointed to Crate & Barrel's new retail concepts, which include in-store restaurants as another way to foster a certain aura. "It's creating another reason for people to come," she said.
Beyond the focus on providing services over products, many new stores are cutting down on size in an attempt to provide more tailored offerings. Target's small-format stores in urban areas and college towns offer curated selections, as well as a different atmosphere than the usual big-box Target. Ikea too has been opening up smaller stores to let customers plan their home designs.
More retailers, said Lipsman, are "putting the inventory in the background" as well as "using the physical presence to give the brand more personality."
Similarly, Gonzalez added, these companies are using their spaces in different ways. Some are "dedicating a bigger footprint to in-store events," she said. "A lot of them are thinking about of the spaces [from the framework of] 'I can educate — I can build community around my brand.'"
While many of these spaces are experiments, it hints at some of the concepts that may become more mainstream. In Starbucks' case, more spaces that are morning routine staples may begin looking into ways to more easily automate the process. Similarly, brands will likely continue looking into smaller spaces — as a way to save money on real estate — as well find different ways to engage customers.
"Overall we're just going to keep moving in this direction," said Gonzalez. "I think the bar is higher for what customers now want out of stores."