Why Mercari is partnering with Postmates to offer same-day delivery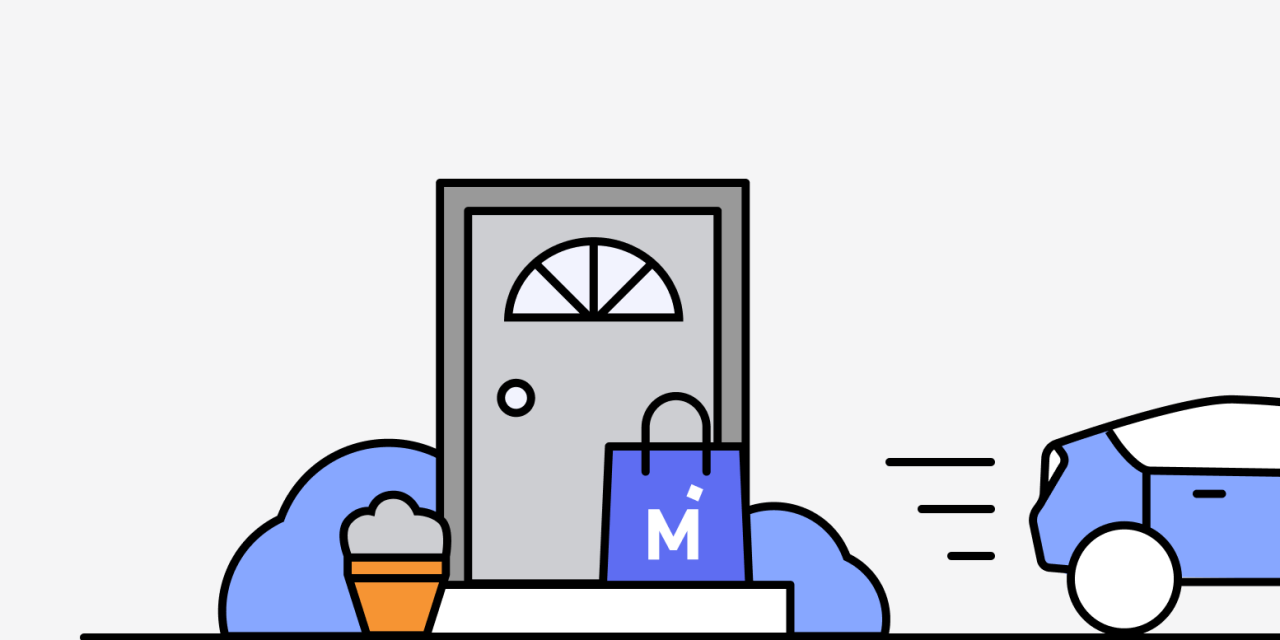 Mercari's latest move to differentiate itself in the resale space is the addition of same-day delivery.
The Japan-based peer-to-peer selling platform this week announced the launch of its pickup and delivery pilot program, an app integration with Postmates. The two-hour courier service — which has been in development since before the pandemic and is only available in San Francisco for now — allows sellers to accept local orders without dropping off packages at a post office. This move is part of a retail industry-wide shift toward on-demand delivery services. Mercari, however, is one of the first resale companies to offer the it.
Mercari's biggest market is Japan, but it has been trying to build out its U.S. presence in recent years. The majority of listings tend to be under the fashion category, which makes up about 40% of its total transaction volume.  
U.S. CEO John Lagerling told Modern Retail that he hopes Mercari Now users will be more encouraged to send out bulkier items that are typically expensive to ship. Lagerling confirmed the platform has seen a spike in activity during the pandemic, along with doubling the number of users over the past year. He contributed the recent growth to the large number of new and existing sellers taking advantage of being home, thus listing more items. In April, the average Mercari seller made $183, a 50% increase from the previous year.
While the Postmates-fulfilled orders must weigh less than 50 pounds, Lagerling said he expects the cost to implement Postmates will be offset by saving on heavy order shipments. "It gets really expensive after a certain weight," he said, so the pre-negotiated messenger rates end up being cheaper. After an introductory rate of $4.99, Mercari Now will cost $10.99 per delivery. 
Offering fast same-city delivery makes sense, said Forrester principal analyst Sucharita Kodali. Digital retail's turn to same-day delivery has seen substantial acceleration during the pandemic. Postmates in particular has been aggressively pursuing partnerships in this space, starting with a Shopify integration last year. 
Kodali also foresees competitors like Facebook Marketplace and Craigslist integrating similar options, especially because their transactions tend to be local. "I suspect [more of these delivery partnerships] will happen over time," Kodali said  That's because until the recent boom, many on-demand services were busy expanding to new cities and getting enough drivers to fulfill food delivery demand. The success of Mercari Now — which Lagerling said will expand to more cities in the near future — will depend on interest from both users and Postmates workers, Kodali noted.
For Mercari, which has been on a mission to grow its U.S. market share, the goal is to make resale more intuitive. "We want to make selling as easy to sell online as it's become to shop," Lagerling said.