Q&A
// December 9, 2021 ■ 4 min read
'We've gotten a lot younger': Stanley's global president on its newfound sales success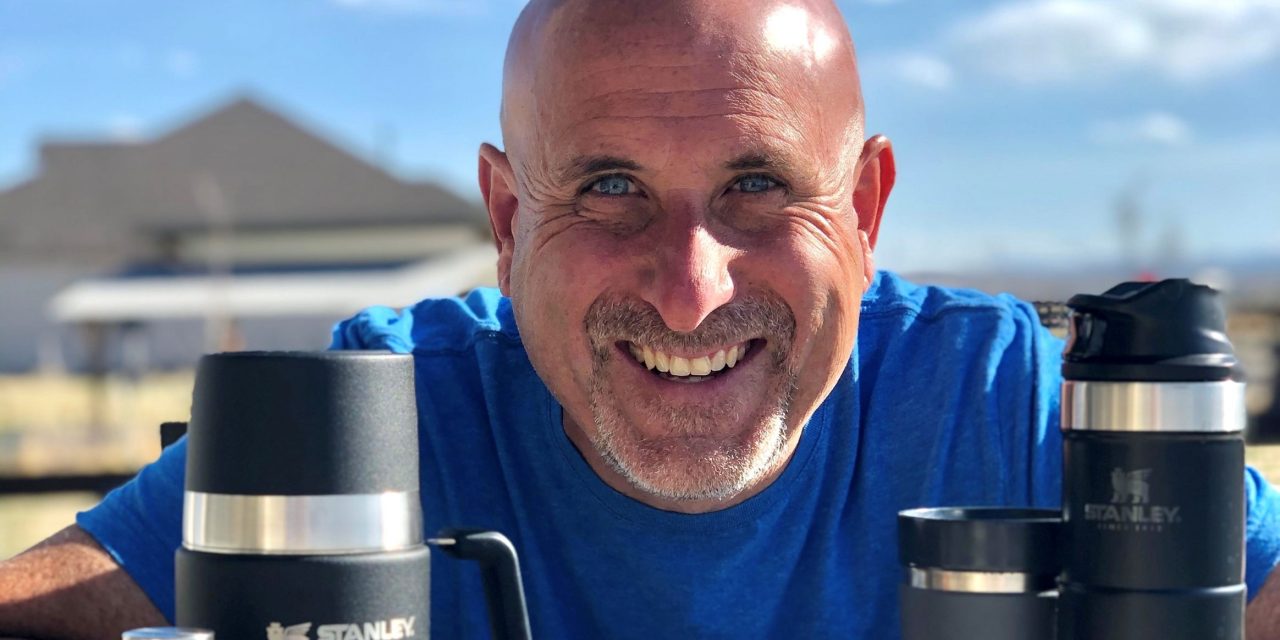 Stanley
Outdoor gear brands are continuing to see sales success in 2021 — and are hoping that customers stick with their camping and hiking habits in 2022.
In 2020, outdoor equipment and apparel sales grew rapidly, as people were eager to spend time outside of their homes while still socially distancing. As a result, the outdoors-focused drinkware and gear company Stanley is "coming off the best year" in the company's history, according to global President Terence Reilly.
Stanley is no newcomer to the outdoors: the brand launched in 1913 with a single double-walled thermos. Today, its product lineup includes barware, coolers, camp cookware and coffee-making equipment. Stanley was acquired in 2002 by PMI Worldwide for an undisclosed sum. For the 109-year-old brand, consumer interest in the outdoors has continued to grow in 2021.
Year-over-year, from January to October 2020 to 2021, Stanley site traffic experienced "double-digit" growth, according to Reilly. Camp cook sales were up 1,000% and coffee sales grew 40%, according to the brand. Moreover, hydration (e.g. water bottles, tumblers and jugs) became the brand's best-selling category. To speak to its new consumers — a base that's more likely to be younger and female compared to the brand's historical customers — Stanley adjusted product coloring and marketing messaging.
Reilly chatted with Modern Retail about the products that drove sales growth in 2021, why the company is embracing an influencer-led strategy and his predictions for the outdoor segment in 2022. This interview has been edited for clarity and length.
Outdoor gear as a whole has seen outstanding growth in 2020 and 2021. What do you think is driving this consumer interest in the category?
Obviously, Covid has something to do with changing trends in lots of different places around the world. And it's certainly been a great advantage for Stanley, a 109-year-old brand, with a real heritage in not only the outdoors, but in hydration as well. Last year, we brought a lot of new consumers to the Stanley brand. We've gotten younger and a lot more female in just the last two years.
Can you talk a little more about this new customer? Are they looking for the same products and responding to the same marketing messaging as your previous base?
We've always had one foot on the on the trail and the campground, but that other foot, especially since I arrived as president [in 2020], is really going off the trail. Through 2021, our influencer marketing really helped introduce us to new consumers in better ways, mostly a younger, female audience. That's been a great evolution for us.
I can't think of a better example of that than our Adventure Quencher [travel tumbler]. New colors certainly are one of the things that [our new customer] has migrated to.
When you are thinking about these new customers, how are you adapting product development and marketing messaging? You mentioned color is something you're considering — adapting existing products to speak to a new audience — but are you also creating new SKUs altogether?
A little bit of both. We want to really be that solution for the consumer wherever they need us, on the trail or off the trail. Coffee, for example, has been an unbelievable success for us in 2021. Our polar white… french press or pourover belongs not only in a campground but in an incredible kitchen as well.
We're updating existing products, introducing new colors which consumers are demanding, but we're also creating new products. Especially in '22, we'll be introducing new products as well.
Your camp cookware line grew 1,000% in sales this year. What products in particular were successful, and why do you feel the subcategory was so popular this year?
I think in 2020, consumers buying Stanley cooksets were buying our [entry-level] cooksets. Then they realized: this is easy, we can do this. In 2021, we saw a lot more folks buying our Adventure All-in-One Coffee System, our Adventure Base Camp Cookset or our Camp Pro Cookset, taking an evolution up. We expect that to continue into 2022 as well, now that camping has become part of everyone's summer and fall.
The term glamping, we see that — especially in Asia. Our consumer is bringing two-gallon Stanley water jugs to their campsite, not just for hydration but also for hygiene, using our two gallons as something to wash with as well. So the experience is evolving.
Many categories that were pandemic standouts — like crafting, for example — are beginning to lose steam in the back half of this year, as consumers return to pre-pandemic habits. How are you planning to sustain consumer interest in the outdoors and your brand in 2022?
We see no slowdown in bar — pints and steins most notably — and cookware cooksets are only going to continue because the outdoor craze is only going to continue. We absolutely are betting big on hydration, and some of the most notable retailers in the United States are betting on hydration as well. But it's not just hydration — its color and its material finish that we will create to give people more reason to buy a second hydration [product].