'Right now, cash is king': Funding grinds to a halt for consumer startups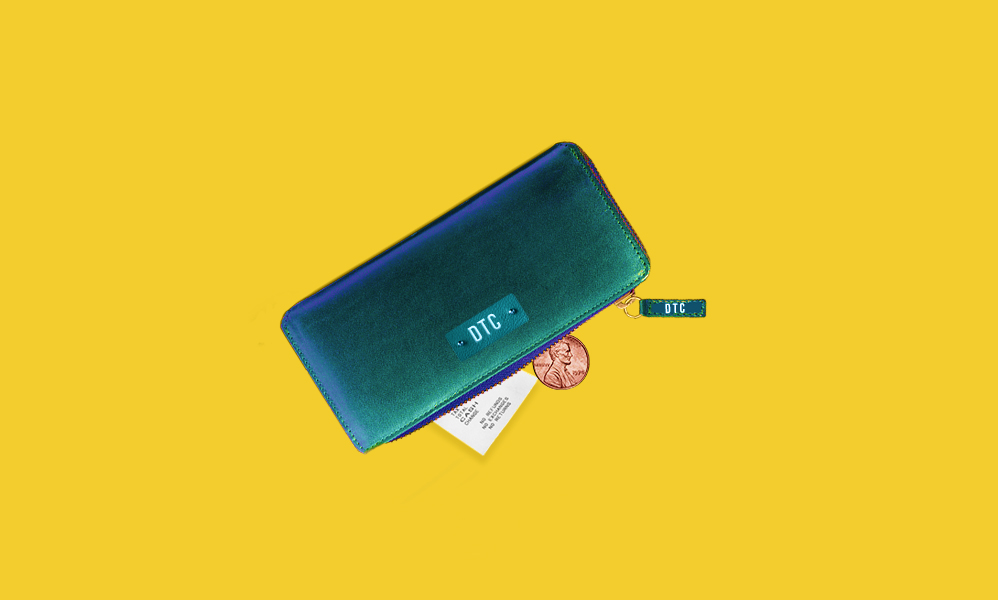 Venture capital investing has come to a halt since the coronavirus outbreak, keeping many cash-strapped founders in limbo when it comes to their startups' future.
VC funding for early stage startups had already declined as of January, according to GlobalData, with venture financing deals for the retail industry seeing a decrease of 24.6% from the previous month. As it turns out, this sharp drop foreshadowed a bigger one across product categories not deemed "essential," such as delivery services and at-home solutions. 
As the national shutdowns currently stand, attempts at closing funding rounds are nearly impossible.
Angel investor Greg Shepard of Boss Capital said that "right now cash is king," for early stage companies trying to weather the storm. But he's not willing to part with too much: He scaled back immediately, going from 30 to three funding prospects in the pipeline. 
As for funding retail-oriented brands, the reality is that consumer confidence is dropping quickly because the economy is already faltering, explained Shepard. With unemployment at a historic high, shoppers' behavior will change drastically during this months-long period. Therefore, the notion of pent up demand the industry is hoping for is unlikely to be big enough to swing consumption back.
As an investor here, there's a current struggle between managing an existing portfolio by keeping backed startups "on life support" and jumping into buying into new ones at the right rate.
Still, VCs here are reluctant to claim "they're pumping the brakes," said Jordan Nof, co-founder of Tusk Ventures, whose portfolio includes Ro and supplement brand Care/of. This is because there's a general concern among firms to maintain their track records of being open to funding emerging companies, he went on to say.
While China's economy is reportedly already in "recovery" mode, U.S.-based VCs warn against looking to the outbreak's origin market as a template for their own economic path. Big rounds being reported out of China include $100 million for e-commerce beauty retailer Perfect Diary, bringing its valuation to $2 billion. However, American venture capitalists don't see the same quick resumption for shopping-focused categories happening here. 
There are several factors for this: one being the important distinction that China was able to contain the virus within Wuhan, unlike the current widespread outbreak throughout North America. The second being the country's largely state-controlled venture capital echo system.
It's also important to note that those announced Chinese rounds have likely been in the works for some time, said Nof. Typically, the bigger the round, the longer and more complicated the process, which can then take months to announce publicly.
Charlie O'Donnell of Brooklyn Bridge Ventures, whose backed The Wing and DTC health food brand Hungryroot, agreed. He noted that while he did close on a deal last week, it was met before the outbreak. "I really don't see many deals starting and completing during the quarantine," he said. "I'd happily do one during this period, but I don't see other VCs doing the same."
This perception around competition in early stage investing is also another reason for the immediate dry spell, O'Donnell explained. "If you don't think other VCs are rushing into deals, you won't either," he went on to say, noting that this can negatively impact firms in the long run. 
Then there is the sense of caution around hopping back into investing too quickly, out of fear of the virus' second act that's already starting in China. "I can see the second wave of quarantines having worse long term effects on China's VC deals," said Shepard, pointing to China's rush to get back to business as a false restart. 
But on a more positive note VCs are, as usual, looking to capitalize by finding long term, healthy investments during this slowdown. "If you can be the one VC that stepped up during a bad spot by putting together a fair deal at this time," said O'Donnell, then there's an enticement to be part of the company's future and potential IPO story.
As retail founders have consistently said since the VC-backed bubble began to form, speaking to the consumer's wants is what matters when it comes to raising money. 
While a recession would shift those "wants" to "needs, a brand's unique economic prospects is what will help find funding. As Tusk's Nof put it, venture capitalists aren't paid to stand on the sidelines, but invest in deploying capital for future returns.