The rise of the omni-associate: Apple is the latest company to test hybrid retail worker schedules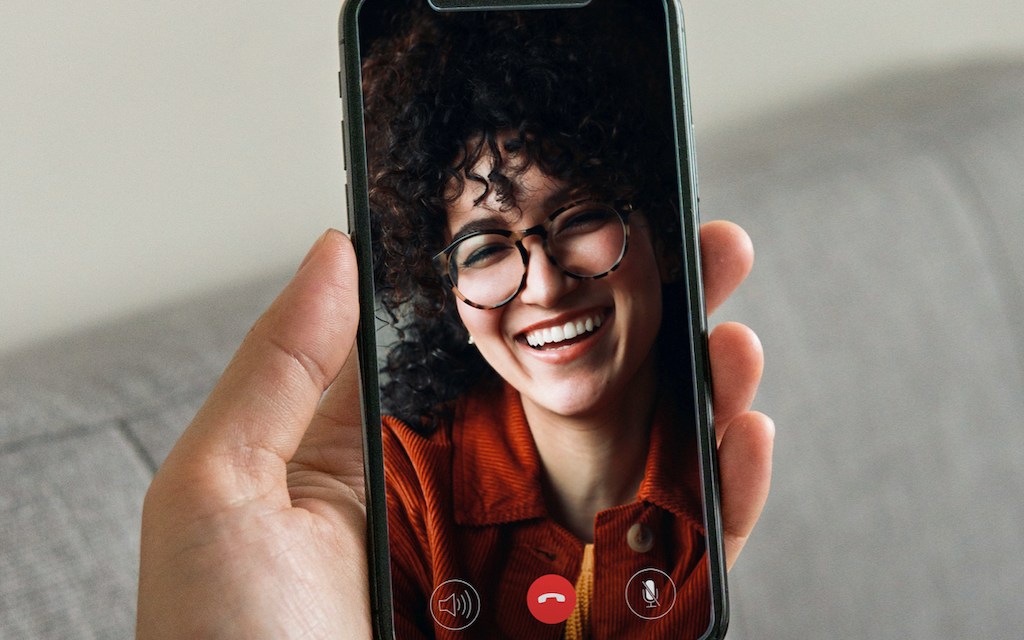 Image via Lululemon
The pandemic ushered in the "omni-associate": employees who both worked in retail stores, and handled e-commerce or customer service-related tasks remotely. Now, some companies plan to make these omni-associates part of their permanent workforce.
This month, Apple reportedly unveiled an employee pilot program called Retail Flex — which allows its store associates to take on some at-home shifts. The program, first reported by Bloomberg, builds on the retail work schedule Apple implemented throughout the pandemic. That was when many of Apple's storefronts were closed and customers shopped through its website.
Throughout the pandemic, companies had their retail workers pitch in with e-commerce related tasks, as stores were closed. Many retailers allocated store associates to do online customer service or featured them in livestream sales sessions. But while the staff reshuffling was initially borne out of necessity, some companies found value in rethinking the standard roles of store employees going forward.
When Apple's pilot program launches in the coming months, volunteer participants will work some of their weekly shifts at the store, along with providing customer service or technical support from home, depending on their team's needs. Furthermore, their salaries will remain the same regardless of the shift, according to Bloomberg. 
The Retail Flex members must stick with the pilot program for at least six months, which is due to start in the coming months and run throughout the busy holiday season. They'll receive $100 credit for home office supplies. The perk follows Apple's other remote work compensations; last year the company sent retail workers Mac computers to use for at-home shifts. 
Other retailers that relied on their existing employees to take on remote responsibility are sticking with it with more hiring. Lululemon, for example, is still hiring virtual styling candidates for its Digital Educator position, according to job listings — a role the company leaned on during the pandemic. The digital educators conduct free, personalized 15 or 30-minute appointments via Zoom or FaceTime, where they assist customers with product fit and recommendations.
DTC athleisure brand Vuori also began to experiment with having its retail employees work remote shifts when its stores closed in 2020. Catherine Pike, senior director of retail at Vuori, said the company decided to keep the hybrid roles "because we saw so much value in the omni-associates being cross-trained in customer service when working in the store and vice versa." Currently, each of the brand's stores has one to three "omni-associates." These employees, Pike explained, work full time for Vuori and split their time between the retail floor and at home or at the Vuori office. 
Vuori, which opened its ninth store in San Jose, Calif. last month and plans to add several more locations by the end of the year, has the flex associates work three days in store and two days remotely. "Our store managers and customer service managers work closely to optimize schedules," said Pike. This is so there are enough associates in stores when needed, usually on the busiest days such as weekends. "Then they work to support customer service on weekdays."
While many retailers tasked their existing associates with other departments' services during lockdowns, they now have other reasons to keep the hybrid work model. And as the retail industry continues to experience a worker shortage, providing associates with more flexibility could help retail staff who want to have the ability to keep working from home a few days a week. 
Oscar Sachs, CEO of retail tech provider Salesfloor, which works with companies like Saks Fifth Ave. and Bloomingdale's, said many more retailers are now "rationalizing the labor model despite the stores being open again." In some cases, this may be due to a lack of foot traffic, "so companies are still trying to figure out how much on-premise workforce they need," Sachs said. 
For many shopping centers, while foot traffic is improving, it's still in flux. According to Placer.ai's latest mall index report, visits to indoor malls were down 8.1% in June 2021, compared to the same period in 2019. Outdoor malls fared slightly better, with visits down 5.6% in June 2021, compared to June 2019.
As a sign of the hybrid workforce's staying power, Vuori plans to continue hiring omni-associates in the new stores. One reason is because, often, on-the-ground store associates tend to be well-equipped to handle customer interactions. For example, retail associates are more likely to have some of the same product or fit-related conversations with store customers, as they would with online shoppers, Pike said. "We're seeing the value of retail associates leading our chat team on their customer service days."