The DTC coronavirus home test kits are here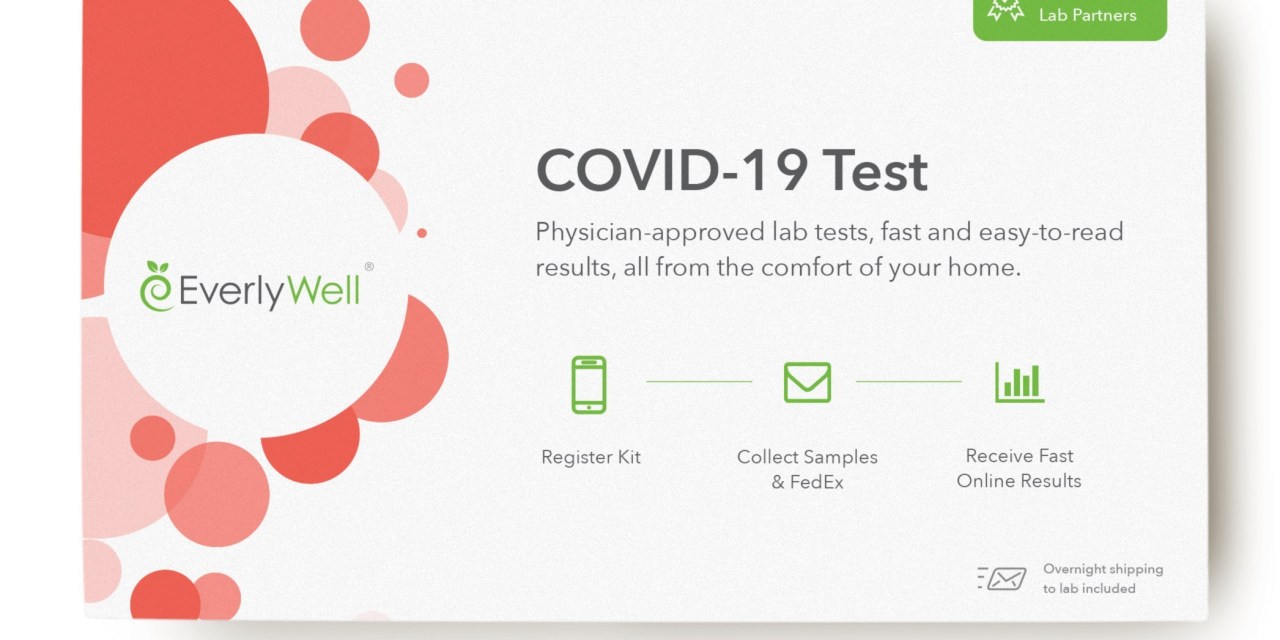 Telemedicine platforms are rushing to provide home testing solutions for the coronavirus outbreak.
With the process of Covid-19 testing already overwhelming the healthcare system across the country, tech companies are using their existing infrastructure to make testing accessible to more people. 
Health startups Everywell, Nurx and Radish announced their own version of at-home testing kits for consumers. Everywell's test costs $135 and will be available to the public on March 23. Meanwhile, sexual health platform Nurx said its newly-added coronavirus testing kit and consultation fee is covered by most insurance providers. Radish said they won't be keeping profits from tests, instead donating revenue to vaccine research. Everlywell has reached out to government officials and public health departments to potentially make the test available for free. 
Hims, meanwhile, has launched a Covid-19 screening as part of the company's telemedicine offering.
Radish's at home solution, which costs $100 to cover the messenger convenience rate, will have lab fees billed to customers' insurance. The home test model is aimed at giving people "privacy and safety," according to Radish, which is partnering with local diagnostic labs to get results in 24 to 36 hours. 
The Radish's kit was in already in existence and has been repurposed to work with the platform's backend, so customers can order and use it with the virtual care component. 
"The goal is to allow for social distancing while testing," said Viral Patel, founder of Radish Health and a doctor, who said he began repurposing the platform for Covid-19 testing last week. He went on to explain that part of why he came up with the courier-handled concept is because drive-in testing is hard to operate in urban areas like New York City, where many don't have cars to safely get to a clinic without potentially infecting others.
The confusion surrounding the "shortage" of testing kits is due to reports of labs not having operations running at the beginning of the outbreak, said Patel. However, there's a distinction between shortage of actual test kits — the physical cotton swab and viral medium container — and Covid-19 testing, which refers to the lack of operations to fulfill demand of running samples at clinical labs for results.
Radish will begin facilitating its Covid-19 testing for employees of companies it works with, then move onto providing it direct to consumers. Patel confirmed that the company hasn't yet pushed the service for individual customers, but is planning to up marketing and social spend "by early next week." 
DTC coronavirus testing is not FDA-approved, a major issue for the companies.
According to the FDA, "No at-home test has been granted an emergency use authorization," at the moment, with the regulator saying "at-home test kits are explicitly exempt as part of our recent coronavirus diagnostics policy."
According to Radish, their lab's test is "offered under guidelines for Emergency Use Authorization (EUA) by the U.S. FDA." The test and "method of sample collection" falls within recommendations by the NYC Department of Health and the CDC.